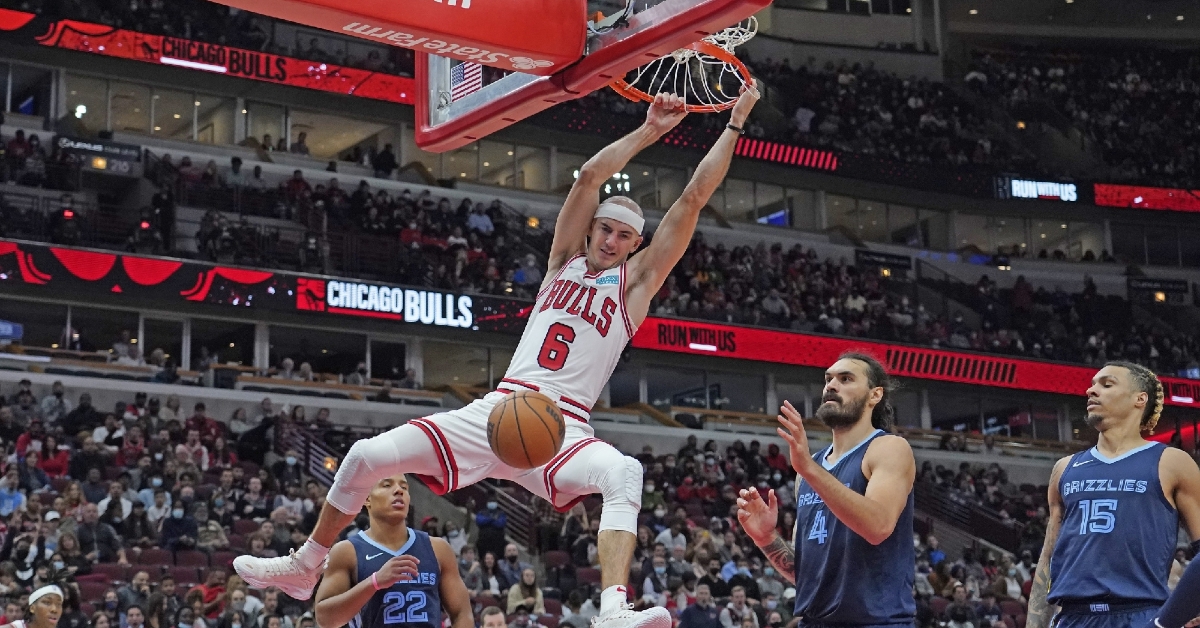 | | |
| --- | --- |
| Bulls News: Alex Caruso will underdo surgery on wrist after flagrant foul | |
---
This is tough news for Bulls nation.
The Chicago Bulls announced on Saturday that veteran guard Alex Caruso will undergo surgery next week after sustaining a fracture on his right wrist in Friday's loss to the Bucks.
The injury was suffered after Grayson Allen did a flagrant-2 foul last night on a fast break.
Caruso will be re-evaluated in six to eight weeks as they monitor his rehab.
"Dude just grabbed me out of the air," Caruso said after Friday's game. "It's kind of bulls---. I don't know what else you can do about it. I'm just glad that I didn't have any major scary injuries right away."
It appeared to be a very dirty play, and it will be interesting to see if the NBA decides to suspend Allen for at least a few games or more.
Caruso is averaging 8.4 points, 3.9 rebounds, and 3.9 assists per game for the season.
Grayson Allen draws a flagrant 2 for a HARD foul on Alex Caruso pic.twitter.com/NjCJEzo7zu

— Bulls Talk (@NBCSBulls) January 22, 2022
Caruso says Grayson Allen foul was "bulls**t" pic.twitter.com/d9s0Z2VEVB

— Bulls Talk (@NBCSBulls) January 22, 2022