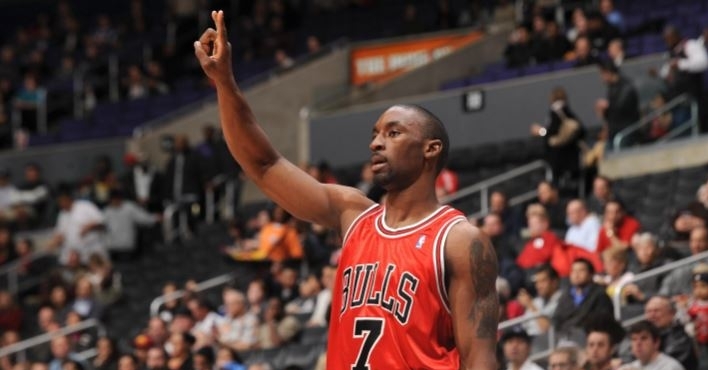 | | |
| --- | --- |
| Former Bulls standout Ben Gordon arrested on weapons charge at juice shop | |
---
Former Chicago Bulls guard Ben Gordon was arrested on weapons and threatening charges after at a Connecticut juice shop, police said.
Tuesday morning, several 911 callers reported "a male acting aggressively and in a bizarre manner" at the juice shop in Stamford, the city's assistant police chief, Richard Conklin, said Thursday.
Gordon was arrested on charges including carrying a dangerous weapon, second-degree threatening, and interfering with an officer.
He was taken to the police detention center and then to a hospital for a mental health evaluation, Conklin said.
Gordon was released late Tuesday on $10,000 bond and the arrest happened on his 40th birthday.
In October, Gordon was charged with punching his son at New York's LaGuardia Airport. In November, he was charged with a misdemeanor in Chicago for allegedly punching a McDonald's security guard.
Gordon, who played collegiately at Connecticut, was drafted by the Chicago Bulls in 2004 and played 11 seasons in the NBA with Chicago, Detroit, Charlotte, and Orlando.
Gordon's erratic behavior and series of legal troubles are a cause for concern for his well-being and the safety of those around him. It is essential that he receives the necessary treatment and support to address his underlying issues and prevent future incidents.