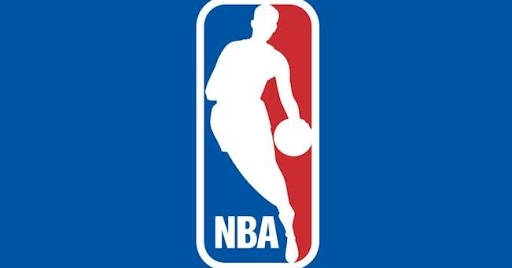 | | |
| --- | --- |
| NBA set to lower age of draft-eligible players | |
---
| | | |
| --- | --- | --- |
| Tuesday, September 20, 2022, 12:32 PM | | |
There is just under one month until the Chicago Bulls season officially kicks off. The closer we get to that date, the more the expectations begin to rise as this team is poised to have a breakout season if they can remain healthy.
Apart from that and training camp getting underway, there are many behind-the-scenes things going on that could alter the future of this league. We have already heard the announcement that the NBA is planning to announce two expansion teams with Seattle and Vegas as those destinations. While it is unclear when those teams would begin play, you can expect that to occur once the current CBA expires.
Speaking of CBA talk, the NBA and NBPA have already begun discussing what the next CBA could look like and have gotten into serious detail about some changes. Both sides can opt out of the current rulebook in December, which means establishing a new set of principles for the years to come is vital.
We already know one of those proposed principles could drastically shake up how front offices go about their business down the road. One change that both sides are expected to make will shake up the NBA as we know it as they are expected to change the current draft-eligible age of 19 and move it back to the previous age of 18.
Doing that clears the way once again for high school seniors to make the leap to the NBA and bi-pass college if that is the route they would like to take. While I don't condone skipping college as that is very important, the one-and-done rule the NBA put in has ruined college basketball, and you could argue that some of those players would have been NBA-ready had they not gone to college.
The last time players could get drafted out of high school was in 2005, and there have been ongoing debates and discussions since as to whether or not that was a good idea. Granted, not every high school senior pans out, but in the rare case that you have players like Lebron James or Kevin Durant, what is the point of forcing them to go to college knowing how quickly they dominated in this league?
While this could be a win for many players, you have to wonder what these college programs will feel about this and how it will change their recruiting approach. The one-and-done nature of college basketball has become extremely prevalent over the past decade or so. College programs have already had to adjust to that reality, and this will only add another complicated layer to the equation. After all, why attend college for a year if an NBA team is ready to help you develop?
Instead of these programs trying to compete for the best five-star talent year in and year out, you may see more programs focus on three and four-star recruits with the hope of sticking around for multiple years to build a title. Duke did that for years in the 1990s and early 2000s, but after they won the title in 2010, they started to gear their recruiting toward the one-and-done players.
Another layer that this throws into the equation is the amount of time rebuilding teams would spend rebuilding. One-and-done players tend to have success in the NBA, but it often takes a year plus for them to adjust to the NBA game. Drafting a player out of high school may take longer to adjust, forcing a team into rebuild mode a bit longer than they would like.
While it is unclear when this change could take effect, some have said it could happen as quickly as 2024, so that is something to watch the next two offseasons. A change like this is monumental for the NBA game as it brings more parity to the NBA draft.
Now, instead of some of the best college players in the top five, you may see teams go back to the high school approach, which leaves higher-level college talent to fall further in the draft. That alone makes this league and creates a parity they have not seen yet.