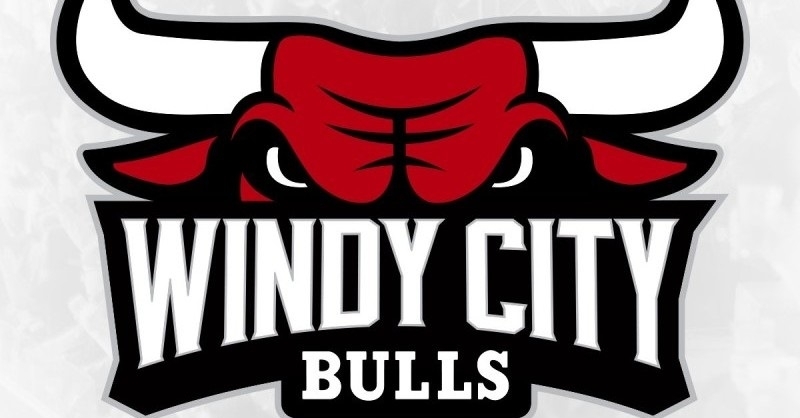 | | |
| --- | --- |
| Bulls News: 2020 Season in Review: Windy City Point Guards | |
---
| | | |
| --- | --- | --- |
| Saturday, April 11, 2020, 11:20 AM | | |
Earlier this week, we started our season review stories focusing on the Bulls roster one position at a time. Today, we continue that, but we shift gears to the G League franchise in the Windy City Bulls. While this team may not be followed by many or may seem unimportant, remember these players are developing in the Bulls system with hopes of making it to the NBA someday.
Instead of going player by player like I have done on the NBA roster, I will go position by position grading each player accordingly to keep fans engaged with what is happening at the G League level. Today we focus on the Windy City point guards as the Bulls rotated four players during the season.
PERRION CALLANDRET: The least known and fewest used PG on the Windy City was Callandret as he had trouble carving a role with the team this season. The 25-year-old from Idaho University was in his first season with the Bulls seeing action in 31 games this season. While that may seem like a ton of minutes, Callandret only saw 8.7 minutes per contest averaging just 1.7 PPG with a season-high of five.
Season Grade: Incomplete: I was tempted to give him an F, but to me, he didn't see enough action to provide us with a big enough sample size as to what he can do. Next year could be the telling story as to what he brings to the table if he remains on the roster.
THOMAS WILDER: One of the brighter spots for Windy City, at least post-all-star break, was that of Thomas Wilder. The former Western Michigan Bronco made his presence felt throughout the second half as he became one of the few Windy City could count on down the stretch. In 35 games, Wilder started five of those games, including three straight during February. Despite scoring just 6.6 PPG in 18 min per contest, Wilder showed potential averaging near 11 points down the stretch.
Season Grade: C Grading G League players is always tough given how the frantic pace is played and how minutes are disbursed. If you look at most G League rosters, very seldom will you see tons of players seeing 30 minutes or more on the floor as the box scores look like high school boxes in terms of minutes. That tends to leave statistics and some numbers deceiving.
Wilder will the PPG total are not great, he showed he could provide more when given more minutes. While his shooting was inconsistent and streaky at best, he did prove he can knock down shots with the best of him when on a hot streak. I expect big things from him next year as he will have a much more prominent role.
MAS STRUS: One of the two-way players on the Windy City Roster, Strus, indeed showed why he was deserving of a two-contract to see action on the Bulls roster this season. The former Boston Celtic landed on the Bulls G League roster, where he earned a two-way deal based on summer league play. Once in Windy City, Strus went on to play in just 13 games, 12 which were starts and led the team in minutes with a shade under 35 a game. His 18.2 PPG were also tops on the team for non-regular NBA players.
While he saw just 13 games in the G League for Windy City, he saw less in Chicago despite being a two-way contract player. For the season, Strus saw action in just two games with the Bulls averaging 2.5 PPG during that time. It makes me wonder if he was more of a roster-filler than an actual piece player last year.
Season Grade B+: This grade is solely based on what he did with Windy City and not what he did in Chicago. Yes, Strus may have only been with Windy City for 13 games, but he proved to be a legitimate scorer in those 13 games leading Windy City in scoring for the season. As happy as I was for him to stay on the Bulls roster, only playing in two games seems like a waste to me as he could have developed more with Windy City. It will be curious to see what Chicago thinks about him moving forward.
JUSTIN SIMON: The final PG on the Windy City roster is one of my favorite players in Justin Simon. The undrafted rookie out of St. Johns certainly put on some great displays this season as he led all players on his team, with 43 games played 38, which were starts. Simon also ranked near the top in minutes per contest, consistently seeing more than 30 minutes per game while putting up 12.8 PPG, 5.7 RPG, and 2.2APG.
What stood out to me was his athletic ability and willingness to take the ball to the hoop, especially over the final month of the season. The more aggressive he played, the better he got as the scoring went up, and his overall shooting went up also. Not only did he continue to create his own shots, but he could knock down three's despite his percentage not being ideal. Simon is one of maybe three guys on this roster that I would love to see with a two-way deal next year.
Season Grade B: I have to knock him a bit for his inconsistent shooting and lack of defense, but that will only get better with more seasoning. The fact is Simon is a ballplayer and would be a good fit on this Bulls roster. He brings a lot of energy, which is undoubtedly something the Bulls lacked at times during the year. While he won't be a starter and won't score a ton at the next level, his willingness to lay everything on the court could easily transfer down through the team, which is just as important as scoring points.