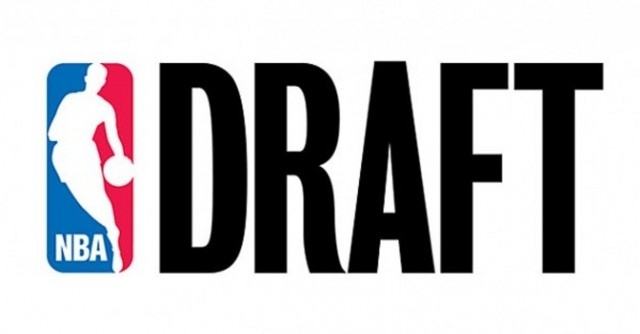 | | |
| --- | --- |
| Bulls News and Notes: NBA Draft, Devin Vassell, relocation with COVID-19, more | |
---
The NBA Season is now fully underway as the draft and free Agency are right around the corner. Although the Bulls appear to be semi-strapped for cash, don't be surprised to see the new regime make several aggressive moves to both clear up cap space and help the team.
Currently, Arturas Karnisovas and Marc Eversley have the fourth pick in the NBA Draft. There has been a lot of talk about the Bulls possibly trading that pick to move down, but right now, that doesn't appear to be the plan. For the Bulls to be successful in the draft this season, it is quite simple. They don't need to overthink anything as they hold the keys, and things will fall into place.
The last time the Bulls had what most would call a good team was in 2014-15. Yes, they did make the playoffs with Fred Hoiberg after that season, but the team was 41-41 and grabbed the East's eighth seed. Given the youth and talent on this Bulls roster, there is a chance that this group could turn into a great team. Tons of work needs to be done for that to happen, and the pieces need to fall into place perfectly.
That all starts with striking gold with their fourth pick in the draft. Not only should the Bulls focus on Point Guard, Small Forward, or potentially Center as those are positions of need, but they need to go after a franchise-changing player who can be counted on for a decade or more. Zach Lavine, Coby White, and Lauri Markkanen are good players to build around, but they have now had three different head coaches the past three seasons. With Billy Donovan signed for five seasons, they should finally have some consistency on their side.
Speaking of Donovan, he recently stated on a Florida radio show that although his primary focus right now is hiring his coaching staff, he has spoken to everyone on this roster individually. They appear to be on the same page as him, and everyone is eager to get back to work. Getting back to the NBA draft.
There are a lot of different ways the Bulls could look at things with the fourth pick. If they go point guard, you could see Deni Avdija as an option.
If they go with a big man, you could get lucky enough to nab James Wiseman, whom most thought would be the no. 1 pick this year. Then you have the small forward position where the Bulls are very intrigued by Tyrese Haliburton. However, fans should also consider the possibility of the Bulls trading the fourth pick for additional picks and potential roster help.
Should that happen, look for the Bulls to move down where another wing player could be on their radar. That player would be Devin Vassell from Florida State, who grades out in the 8-13 range. Not only is he a great perimeter defender, which the Bulls would love to have, but he is a great three-point shooter, which the Bulls need.
From a skill set side of things, Vassell doesn't have the upside that most of the top five picks have. However, his floor isn't as low either, meaning he could be a more valuable asset long term. Offensive numbers are always good, but when you have a pure shooter who can play great defense, can you pass them up if you can make a deal work? Vassell is the perfect player for the Bulls, and if they can acquire additional picks or players by trading down, look for a move like this to happen.
While Free agency and the draft are at a center stage right now, what about the start of next season? The league was already in line to start more than a month after their original start date due to COVID. Now it looks like their targeted Christmas Day starting date may get pushed back as January appears to be where things are going. Christmas Day would be the Earliest, with Martin Luther King Day being the Latest. Given how fans will not be allowed in every arena and can't compete with other sports, look for them to start sooner rather than later.
With the season starting later than normal, the 2020-21 season will turn into a strictly 2021 shortened season if they plan to get done at their normal time in June. The amount of games is undoubtedly the biggest question, but unless they want this to be the new norm as to when the season starts and ends, they have no choice but to take away some games.
As COVID has delayed the start of next season and continues to keep fans out of the seats, one team is more affected by all this than the rest. That team would be the Toronto Raptors. Much like the Toronto Blue Jays who played their home games in Buffalo this season and the Canadian MLS teams playing stateside, Toronto will not be able to use their area if the current Travel ban to the United States remains in effect.
That would leave them searching for a home for at least next season, depending on what happens with COVID. Right now, it looks as if the Raptors are considering playing their 2021 season in Louisville at the KFC Yum Center. That would bring a professional Basketball team to the Kentucky market, which is significant.
Kentucky is a huge sports state, and Louisville is as big of a sports town as anyone. However, they do not have a professional team, with the Louisville Bats (AAA baseball) and Louisville City (USL Soccer) as the closest thing. Having a professional team come to Louisville could have significant impacts long term. Should the city embrace them and success follows, you could be looking at the site of a potential expansion team or, at the very worst, a relocation. If Canada continues their strict travel bans, the Raptors and all Canadian teams may not have a choice but to relocate.

Upgrade Your Account
Unlock premium boards and exclusive features (e.g. ad-free) by upgrading your account today.
Upgrade Now