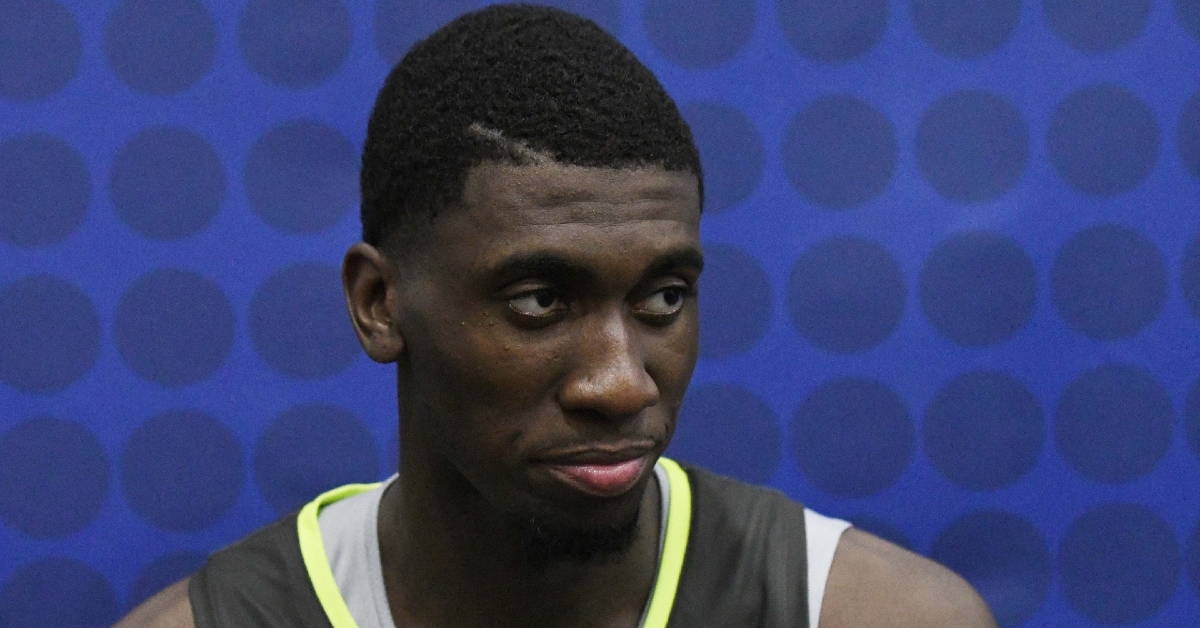 | | |
| --- | --- |
| Bulls add forward to round out training camp roster | |
---
Coming into this offseason, deals were going to be few and far between as the Bulls didn't have much financial space to work with. However, they did spend a large amount of cash to bring in new Head Coach Billy Donovan so I guess you could say that it worked out in their favor.
Along with offseason acquisitions Garrett Temple, Noah Vonleh, and Zach Norvell, the Bulls added another piece to their roster as the training camp roster is now set. That final piece is SF/PF Simi Shittu, who played with the Windy City Bulls last season. For those not familiar with Shittu, he is a second-year player who was a force with Windy City last season.
Outside of Adam Mokoka, who ended up on the NBA roster last year, Shittu was by far the best player for Windy City in 2019-20 and was someone I felt would be an excellent addition to this roster. Baring a massive showing, Shittu is not guaranteed a contract but does have a better chance than Vonleh or Norvell to stick on this roster beyond camp.
After going undrafted in 2019, Shittu signed with the Grizzlies for the Summer League before ultimately landing with Windy City. Since arriving, he has been a project piece that has shown lots of potential during his 40 games as a rookie. For the season, Shittu landed in the top three in scoring with 12.3 PPG, to go with 6.4 RPG, 1.3 APG, and 1.3 SPG. All in all, he is what you call a work horseplayer, who always had a knack for being around the basketball.
The big man was an elite high school prospect who attended Vanderbilt University with Darius Garland of Cleveland. Many scouts thought Shittu could turn into a legitimate prospect, but after a lackluster freshman season, that never happened. Still, Shittu refused to take no for an answer and tested the NBA waiver wires where he was ultimately signed and now has an opportunity to keep getting better.
At just 21 years of age, there is plenty of time for Shittu to make a name for himself and become the player everyone thought he could be. I fell in love with his play last season and wanted the Bulls to give him a chance before the season ended. Now that they are signing him to the training camp roster, it becomes one of those risk-free development signings that doesn't hurt you one way or another.
He may not be NBA ready for another year or so, but just having him in an NBA camp to start the season will go a long way in terms of his development. Shittu doesn't have one aspect of his game that stands out, but he is undoubtedly a highlight making player. Known for some impressive dunks in the G-League, Shittu is one of those high-energy guys that any bench would love to have.
With the potential that Thaddeus Young or Otto Porter get traded at some point this season, the Bulls will need some front-line depth to make up for those losses. That is where Shittu comes in handy as his size could help him play the 3, 4, or 5 positions on the floor. Do I think he makes this team out of camp? No, but I also believe this is just the beginning of what could be a breakout campaign for him, and he will be one of those developmental pieces to watch along with Devin Dotson.