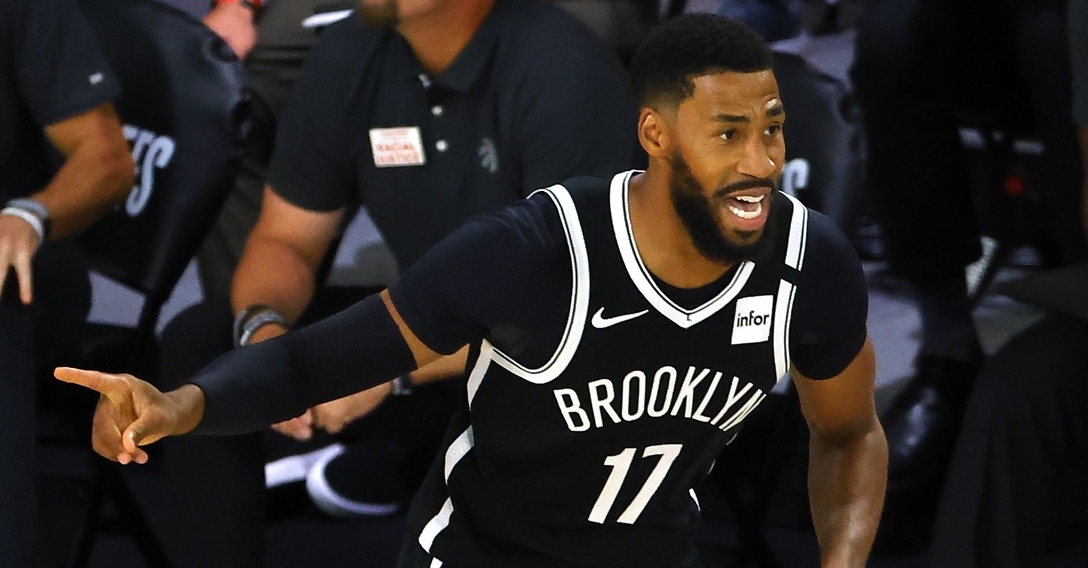 | | |
| --- | --- |
| Bulls add veteran guard from free agency | |
---
| | | |
| --- | --- | --- |
| Monday, November 23, 2020, 12:07 PM | | |
Since the end of the season, new President of Basketball operations, Arturas Karnisovas, has been adamant that the Bulls are looking for Point Guard help. Despite having Tomas Satoransky, who was brought in on a three-year deal last offseason, and Coby White on the roster, Karnisovas sees Satoransky as a role player, with White more as a shooting Guard scoring type of player.
With Kris Dunn now with the Hawks and Shaq Harrison having his contract non-tendered, the Bulls are entering the season with both Satoransky and White as their primary PG options leaving them searching for help. Many thought the Bulls would add a point guard in the draft, and technically they did with Devon Dotson, but he is only signed to a two-way deal, so there is no guarantee on that.
Chicago certainly wants a point guard but wants a pass-oriented veteran point guard not afraid to run an offense. There are options on the table with Russell Westbrook and Kemba Walker being mentioned in trade talks. Still, with an already tight salary cap, it is hard to see the Bulls trading for a high priced player without moving on from Zach Lavine or Otto Porter.
Instead, look for the Bulls to make moves like what they did over the weekend as they indeed found some veteran Point Guard help in Garrett Temple, who agreed to a one-year contract with Chicago. Granted, this signing is certainly not one to knock your socks off, but the Bulls wanted to add a veteran presence to the team, and Temple is exactly that who came with a reasonable 5-million-dollar price tag.
This is not the route fans may have wanted this team to take, but it does make sense when you think about it. Temple is undoubtedly not going to be a starter on this team, but at 34 years old, he has been around a long time and is one of the most respected players in the league. The respect is so great that Temple currently is on the NBPA Executive Committee as a Vice President and had a huge impact in creating the NBA Foundation.
Temple is coming off a relatively solid season with Brooklyn, where he saw action in 65 games, with a few starts. Temple averaged one of his career's better offensive campaigns, posting 10.3 PPG to go with 3.5 RPG and 2.5 APG. Those are precisely the kind of numbers the Bulls can get used to, even though they would like to see the assist numbers go up a bit.
Throughout his now 12-year career, Temple has bounced around the league a lot, including a four-year stint with the Wizards from 2012-16. Why is that significant, you may ask? While in Washington, Temple had a chance to play with Porter Jr immediately after he was drafted, so he has seen firsthand what Porter can do and how good he can be.
Temple is not coming in here to steal the spotlight from anyone, and his role on this team may not be decided for quite some time. If anything, Temple will build the off-court culture this group is trying to create, which goes a long way. With limited spending and an extremely young roster, taking a one-year flyer on guard like Temple is an excellent idea because he can help the younger players develop.
Throughout his career, Temple has played in 576 career games averaging around 8 PPG during that time. While nothing stands out offensively, he has shown the ability to knock down three-point shots shooting 34.7% from his career but did hit around 37% a few times. By adding Temple, the Bulls will now be at 15 guaranteed roster spots heading into camp, leading most to believe that is all they will be doing. They could still move some pieces around and trade, but they don't expect many more moves in terms of free agency, but only time will tell.