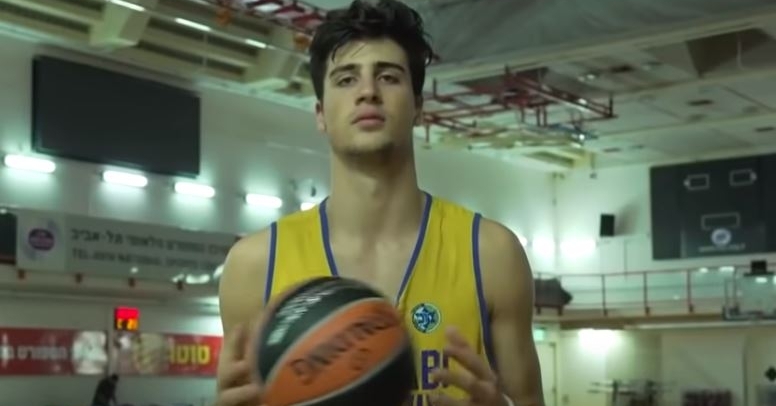 | | |
| --- | --- |
| Bulls will likely have a chance to draft Deni Avdija | |
---
| | | |
| --- | --- | --- |
| Wednesday, August 26, 2020, 9:55 AM | | |
Every season, the NBA Draft is filled with international prospects that thrived overseas, but now want to take their game to the states. From Luka Doncic, Dirk Nowitzki, Gasol Brothers, to Giannis, the list goes on. This year will be no exception as there will be tons of international ballers looking to impact an NBA franchise next season.
Perhaps no international start comes with more hype than Deni Avdija from Israel. Although I am not all too familiar with the International circuit, Avdija is an impressive 6-9 small forward who can be something special. He would be the wing of the future for Chicago and would most likely step in when Otto Porter Jr hits the free-agent market.
Not only is Avdija skilled, but he is an athletic big man for his size who can run the floor and continues to improve his jumper. Porter is more of a stretch forward at this stage of his career, mainly because of the injuries. Avdija can play both inside and out. We have seen potential lineups where Markkanen and Porter play the four and five spots on the floor with Cobi White, Zach Lavine, and Avdija occupying the remaining three.
To go with his size and athleticism, Avdija has the potential to be a secondary ball-handler and facilitator, which in return could relieve Lavine and White from some of those duties. In other words, he is a bigger version of Doncic without the scoring punch. Many people compare him to Danilo Gallinari on the international circuit and Grant Hill on the American Circuit. Both players are good in their own right, so those are some strong comparisons.
Avdija has opened scouts' eyes for many years on the youth circuit, so his name has been one they have followed for years. Along with some of the strengths mentioned above, Avdija's real value comes from his potential to be a complete playmaker at his size. He has a high shot release, which makes it nearly impossible to block, and he knows how to handle the rock.
One of his most desirable traits would be his overall feel for the game, as that is something you can't teach. He is incredibly intelligent when moving away from the ball, and his ability to create offense with some savvy plays shows great maturity for a young kid.
While his shooting touch has allowed him to rack up the points, Avdija still needs to outsmart his defenders at times if he wants to get to the bucket. His lack of a quick first step and straight-line speed could make it hard to beat NBA defenders on a nightly basis, which he will need to improve upon. His great touch has gotten him this far, but now he may need to evolve his game more to reach the next level.
Speaking of his shot, scouts have said it is a bit concerning right now. It is not his form is terrible, but he isn't making enough of them right now with that form. After shooting just 60% from the free-throw line and 28.5 % from deep last year, there has to be something wrong with that stroke, which is a bit concerning.
Another weakness that Avdija will need to improve upon is his size coming in at 215 lbs. Typically, that is the perfect size for a wing type of player, but with his shots struggling to go down in recent seasons, teams may view him as a power forward over his usual small forward spot. If that is the case, Avdija will need to put on 15-20 pounds of muscle to survive. Despite all this, look for him to be taken in the top 10 as he does have legitimate potential.
Player Comparison: Given what I have seen on film, Avdija is a scorer and will continue to find ways to score at the NBA level. He reminds me a lot of Kelly Oubre Jr. as someone who improved as the season went on. We saw what Oubre could do in college, but there were still some NBA games' flaws. After putting in the work to get better, Oubre has turned into a solid player, which is how Avdija could go.