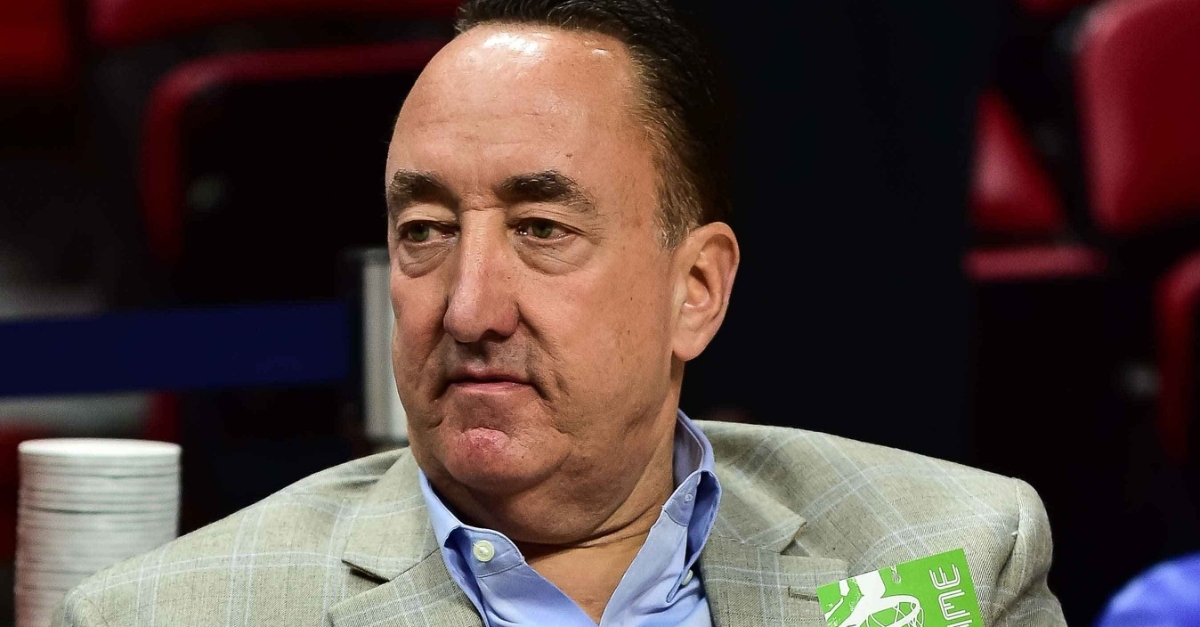 | | |
| --- | --- |
| Chicago Bulls reportedly laying groundwork for new GM | |
---
| | | |
| --- | --- | --- |
| Monday, February 17, 2020, 1:27 PM | | |
Over the past five seasons, the Bulls went from one of the better teams in the East to a team that seems stuck in rebuild mode. Add in the recent comments that after now three years of what was supposed to be a playoff push this season and the front office still claims they don't know what they have in this group, and you can see why Chicago has become one of the laughing stocks in all of the NBA. That is very sad considering the rich history this organization has.
As the all-star weekend came and went in Chicago with the Bulls having no one named to the all-star team, it appears that Bulls are finally fed up with how Gar Forman has run this team and are starting to lay the groundwork for his replacement. Don't believe it, well, considering how they used the all-star weekend in search of a new front office addition, and I think it is safe to say that Forman's days are numbered in Chicago.
According to the Chicago Sun-Times, "Several NBA executives have confirmed that the Bulls have started the early stages of adding a new face to the front office group with the position defined as General manager. The Bulls are looking for someone with a louder voice. Some executives have said the Bulls have had talks with some candidates through back channels, although no formal interviews have taken place but the search is believed to be widespread."
With the All-Star festivities in their own building, it was a wise decision for the Reinsdorf's to use that time to their advantage, and it appears they did just that. With the best and brightest stars in town, it indeed presented a unique and rare opportunity for the Bulls to gauge interest in that position. The only problem with this report is that it appears that John Paxon is reportedly in the hunt, which would not be a good decision moving forward.
Ideally, Paxon has come to endure as much fire as Foreman considering that it was his hire, but as of now, it appears Paxon will not be stripped any of his power. Instead, look for him to take more of a backseat role while letting the new hire handle most if not all day to day team operations. That right, there is a pleasant change that the Bulls desperately need.
Should the Bulls indeed bring in a new GM, which appears to be the case, one interesting situation could be the future of Jim Boylen as head coach. We all know the current front office and ownership have backed Boylen 100% to this point. However, from all indications, it appears that a new GM will have the power to either stick with Boylen for at least one season or bring in a head coach of his own. That right there shows that although they back Boylen as an ownership group, they are sick of his lack of production and would be willing to move on from him.
Although the GM search is widespread, one name to keep an eye is Doug Collins. The Former ESPN announcer and analyst is currently a senior advisor with the Bulls organization and has a ton of history with this team going back to his head coaching days. He has had no issues voicing his opinion about the direction this franchise is heading.
Going back to reports in November, no one has been advocating and organizational change at the top more than Collins himself. He has been the loudest voice for the change and will continue to be until it happens. Even since Forman was appointed GM, Collins was never a fan of his, and that started with the questionable hiring of Fred Hoiberg to take over after Tom Thibodeau's departure.
Collins was underwhelmed by Hoiberg's leadership skills and was openly critical about the Nikola Mirotic and Bobby Portis practice scuffle that left Mirotic injured, and Portis was suspended a few games by the team. Both Paxon and Reinsdorf have insisted that the Hoiberg hire was a group decision, but it was no secret that Forman was pushing for Hoiberg for almost a year.
For Collins, the Hoiberg hire was strike one against Forman. Throw in the mistrust between the Bulls players and Forman, the draft picks and free-agent signings that haven't panned out, and the former players that have been upset with Forman for years, and that adds more fire and strikes against Forman concerning Collins.
I expect this to be a time consuming and thorough search as the Bulls have no choice to do that if they want to bring this team back to the levels, it once was at. However, if they decide to stay internal, Collins better be the man the appoint, and he should be considered from the start. Collins is a brilliant basketball mind that has experience as an analyst, announcer, coach, GM, and senior advisor.
He has seen basketball from nearly every possible angle in this game and knows exactly what it takes to build a winning organization. From the coaches to the players, Collins will not only get a great staff together but would be able to bring in a lot of talent as he is one of the most respected men in the NBA. Significant and much-needed change is indeed coming to this offseason.
Now we can sit through the next two months with at least a little hope that once off-season hits, we can start to focus on the bigger brighter picture.