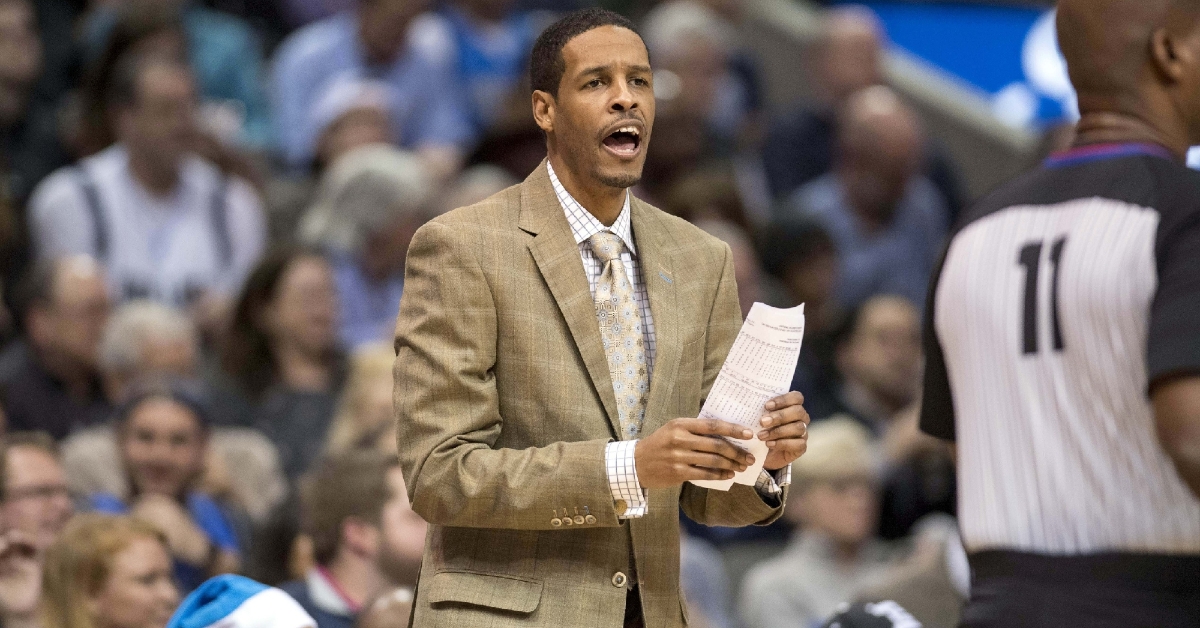 | | |
| --- | --- |
| Bulls News: Coaching Profile: Stephen Silas | |
---
| | | |
| --- | --- | --- |
| Monday, September 21, 2020, 11:04 AM | | |
When you talk about some of the most successful NBA coaches of all-time, the name Silas pops up a lot. That is, Paul Silas was a fixture on the NBA bench for over two decades. Coaching blood indeed runs in the family as his son Stephen has been awaiting a bench leading opportunity of his own, and now it looks as if he is ready to go.
The current Dallas Mavericks assistant certainly has paid his dues and has been a part of the NBA community much of his life. A big reason for that was through his dad, but Silas got his first professional opportunity in 1999 with the Charlotte Hornets as a scout. To make it in this league, you need to have an eye for talent, and it was evident that Silas had just that.
Not long after taking the scouting role, Charlotte added Silas to their coaching staff, making him the youngest assistant at just 27 years of age. From 2003 through 2010, Silas hopped around a bit, spending a large chunk of time with the Cavaliers, Wizards, and Warriors. Four of those seasons came in the Warriors organization as that was where the bulk of his time was spent.
Upon leaving the Warriors organization, Silas began his second stint as an assistant with the Charlotte organization, before becoming associate head coach in 2017. He then left the organization to work under Rick Carlisle, where he remains on the bench. Silas has been the Mavericks offensive coach over the past two seasons, and the massive improvement is worth noting.
Not only to he improve a team that was ranked 20th overall in offense in 2018-19, but he improved them so much that they became the top offense this season. That was primarily due to Luka Doncic and his development, but Silas aided a pivotal role in those strides. In the past, Silas has interviewed for Head Coaching gigs with Charlotte, Atlanta, and Houston while coaching the summer league numerous times. To say the guy isn't experienced would be a slap in the face.
So far, the Bulls appear to be the team most interested in him this offseason, but that could all change with more job openings available. With Houston now open, a team he interviewed with in the past, don't be shocked to see him get another visit there. It does make sense to see the Bulls linked to him. Chicago has not been good offensively, and Silas knows how to coach up an offense.
With Zach Lavine continuing to get better, Coby White busting out as a rookie, and guys like Lauri Markkanen and Otto Porter Jr capable of dropping 20 a night, Silas could be the offensive-minded coach the Bulls are looking for. Silas may not have the connections as some of the other candidates have regarding the Bulls front office, but it would be foolish for the Bulls not to consider him at this point.
Silas has been around the NBA going on 22 years now. When you work in the company that long, there isn't much that you don't know how to do. Some may say he doesn't know how to run a team, but he was a summer league coach in the past, so he did run a team of young faces. Silas continues to pop up as a head coaching candidate, and it is only a matter of time before someone gives him a chance.
In terms of the Bulls giving him a shot, Silas checks many boxes but checks two of the most important ones the Bulls are looking for. First and foremost, you have the player development box and, secondly, offensive knowledge. Silas has worked with a young Lebron James and Stephen Curry and would fit right in with this roster.
He is a lot like current Celtics head Coach Brad Stevens when it comes to coaching. Silas knows what he is good at and does a great job getting his point across calm and collected. His ability to connect with his players comes from his overall love for the game. There is not one area where Silas doesn't feel he can take charge. Silas cares about his players and wants them to reach their full potential.
He wants to make them better, which will be a key for the Bulls players in the future. Silas should be considered as much as anyone at this point as he gives the Bulls precisely what they are looking for.