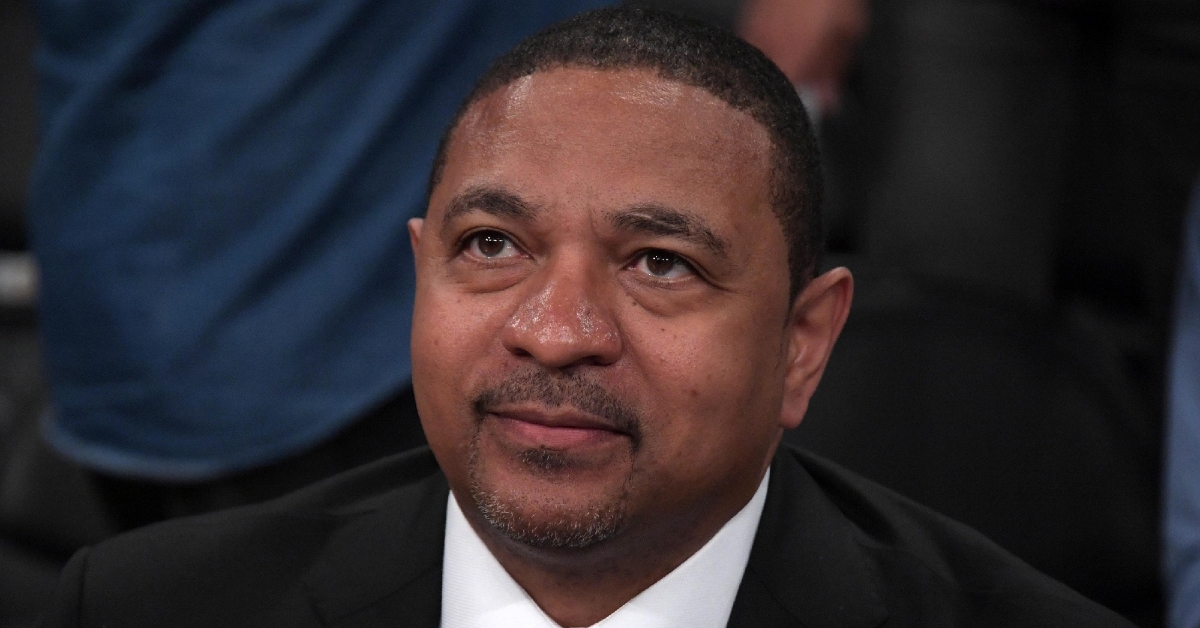 | | |
| --- | --- |
| Commentary: Mark Jackson would be a good fit for Bulls | |
---
| | | |
| --- | --- | --- |
| Tuesday, September 22, 2020, 10:46 AM | | |
Over the past seven years, plenty of NBA coaching opportunities have come and gone, with one name somehow not getting an offer. Former NBA guard and now ESPN broadcaster Mark Jackson continues to have coaching opportunities come and go without hearing his name in the mix. That is puzzling to me, especially when you consider the work he did as a Head Coach.
I may be in the minority here, but I think Jackson would be the ideal fit for the Bulls and what they are trying to build toward. The former first-round pick out of St. Johns, bounced around a lot in his career, calling nine cities home across 18 seasons. Although not the most well-known guard of his time, Jackson averaged a shade under 10 points per game for his career, including a 16.9 ppg season in 1988 with the Knicks.
Upon his retirement from playing in 2004, Jackson took a year away from the game before returning as an ESPN analyst and announcer. His love of the game was something he could never part with and was destined to return to the court in some fashion. Then, in 2011, Jackson embarked on a new journey as he was appointed the Head Coaching duties for Golden State Warriors.
Let me reiterate this, the Warriors team Jackson inherited is not the Warriors team we know now. Instead, this was one of the worst teams in the league, and it was up to Jackson to not only rebuild this franchise but create a winning attitude that would attract more players.
His first season as coach happened during the lockout-shortened season of 2011, where Golden State went 23-33. Yes, that may not have been great, but it was a vast improvement from years prior. He followed that up the next season by going 47-35 and earning the team's first postseason berth since the 1980's
They even went on to win the first-round series before being ousted in the conference semi-finals.
Jackson's best year as a coach came in 2013, where he led Golden State to a 51-31 mark, only to bow out in the first round of the playoffs in game seven. To say Jackson wasn't impressive would be a slap in the face as he took one of the worst franchises in the game and turned them into winners in just one season. Overall, Jackson went 121-109 during the regular season while posting a 9-10 postseason mark.
Something Jackson doesn't get enough credit for is the situation the Warriors are in now. Yes, Steve Kerr and company won the title three times in four seasons, but Jackson helped them get to that point. He drafted Stephen Curry, he Drafted Klay Thompson, and he Drafted Draymond Green. All three of them played significant roles in the Warriors overall success and are superstars in the game today.
That didn't come by accident as Jackson was instrumental in their development. In other words, Jackson did the dirty work to develop those players while Kerr was just handed the keys to a Ferrari. For some odd reason, Jackson was let go after three seasons with irreconcilable differences as the main reason for departure. If you look at the stories since there is way more to it than that.
Jackson always had a reputation of being very hard on his players, but he was a perfectionist who demanded excellence. He saw the potential in many of his men and wanted them to know they could reach it. He also was a very religious man who tried to force his beliefs on his players in the locker room. This is said to have created a rift in the locker room, which could be the main reason why he was let go and still hasn't been signed yet.
Since his coaching days ended, Jackson has found a home at ESPN again where it all began. He has expressed his desire to coach again one day, but just not as much as he previously did. To this day, it still baffles me that someone hasn't pulled the trigger on him to give him a chance. We saw what he did in Golden State both as a coach and then from a player side of things how those players developed.
Jackson could be a good choice for Chicago for both of those reasons. He is coming into a similar situation as the Bulls are in rebuild mode once again. They have a few stars on the team but need to come together to reach their potential. Not only would Jackson come in and help these players develop, he demands respect from everyone. He would hold them accountable and be hard on them just like he was with Curry and company. If he sees greatness in you, he believes in you and will do whatever it takes to get you to believe in yourself.