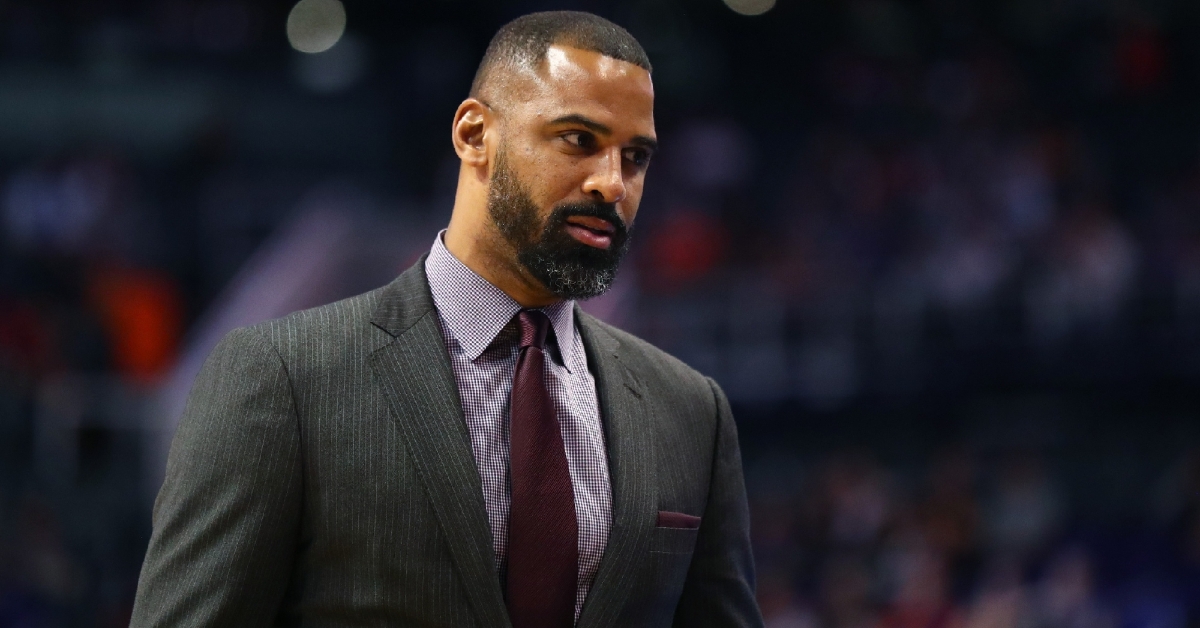 | | |
| --- | --- |
| Five candidates that Bulls should look at closely | |
---
| | | |
| --- | --- | --- |
| Saturday, August 15, 2020, 12:47 PM | | |
It was announced this week that the Bulls have elected to part ways with Jim Boylen. After going 39-84 after two seasons, this seemed like a long-overdue firing, but the Bulls needed to make sure this was the right decision.
There have been many talks about who the Bulls may be interested in going forward, especially when it comes to both new President Arturas Karnisovas and New GM Marc Eversley. Both are well respected across the NBA and have plenty of former coaches that would love to join them in a market like Chicago.
As we expected, once the news broke, the Bulls have begun their coaching search, and here is a list of names that we should expect to hear.
Kenny Atkinson: The top candidate on the Bulls list is former Brooklyn Nets head coach Kenny Atkinson. In four seasons with the Nets, Atkinson went 118-190 with a postseason appearance last year. This season Atkinson had the Nets sitting at 28-34 before getting fired mid-season.
If the Bulls are looking at speeding up the rebuild, they need to bring in someone with coaching experience, and Atkinson took over a Nets like the position the Bulls are in now. He knows the ins and outs of basketball 101 and will put a system in place that players respect. I think he is exactly the type of coach they need.
Wes Unseld Jr.: The current Denver Nuggets assistant has a great relationship with Karnisovas, which could go a long way in the interview process. Despite not having any head coaching experience, Unseld has tons of assistant experience for various organizations. He started in 2005 with the Washington Wizards, where he was on the bench through 2011 and saw multiple playoff appearances with Eddie Jordan and others as a coach.
He then worked with the Golden State Warriors in 2011-12 before heading to Orlando through 2015 with Frank Vogel. Most recently, Unseld has been the top assistant for the Nuggets and has seen that franchise go from one of the worst teams in the west to a contender thanks primarily to Karnisovas. Unseld knows firsthand what Karnisovas has done in the front office in changing the culture in Denver. If he can do that in Chicago, Unseld may want to be a part of that.
Adrian Griffin: If this name sounds familiar to you, then your right as this is the former Bull, Adrian Griffin. He was on the Bulls roster during the 2004-05 season, but he was also an assistant under Tom Thibodeau from 2010-15, so he knows firsthand what Bulls culture means.
Griffin has long been viewed as one of the top assistants in the game and has been waiting for the right opportunity. After helping the Toronto Raptors win their first NBA last season, maybe this is the time and right opportunity for him. Griffin is no stranger to Chicago and saw firsthand what successful Bulls basketball means for fans. He would love to be the coach to bring them back to postseason play.
Darvin Ham: Another fast-rising assistant is former NBA player and current Milwaukee Bucks assistant Darvin Ham. The former New Mexico Thunderbirds head coach has spent most of his tenure as an NBA assistant working under Mike Budenholzer. He was on Budenholzer's staff in Atlanta before joining him in Milwaukee but has also worked on the Los Angeles Lakers staff.
Ham may be the least popular of the names on this list, but he does know his stuff and has had a great teacher to learn from the past eight years. If he can take what he has learned in Milwaukee and bring it to Chicago, we may see a team predicated on shooting threes and focusing on defense.
Ime Udoka: The one name that popped up immediately when Eversley was brought in as the new GM is that of current Sixers assistant coach Ime Udoka. A former player himself, Udoka didn't have the best success as a player, which led him to the coaching ranks where he has learned under one of the best to do it.
He got started in coaching in 2012 as part of Gregg Popovich's staff in San Antonio before heading to Philadelphia to join Brett Brown. Regarded by Popovich as one of the brightest minds he has ever worked with. I would love the Bulls to get in contact with Philly and make this deal happen.
With his connection to Eversley, an interview is extremely likely at this point, but the only question is when that will happen. Keep in mind. Questions are surrounding the future of Popovich in San Antonio so you can bet the Spurs will inquire about him.
Chris Fleming: Another name that has Karnisovas ties is that of current Bulls assistant Chris Fleming. After spending one season on the Nuggets staff, Fleming went to Brooklyn until signing with the Bulls this season. He also has an international coaching background as he was head of the German national squad for four seasons.
Ideally, I would love the Bulls to go in a new direction entirely in finding their next head coach. However, money may prevent them from doing that. If they stay within the organization, Fleming is the right choice, not only that he is the only assistant on the team with any kind of head coaching experience.
Chicago also has Roy Rodgers as an assistant on the bench, who will most likely get some consideration. Whatever happens, going forward, the Bulls will be actively interviewing candidates in the coming weeks and will be doing their best to find the perfect man for the rebuild.