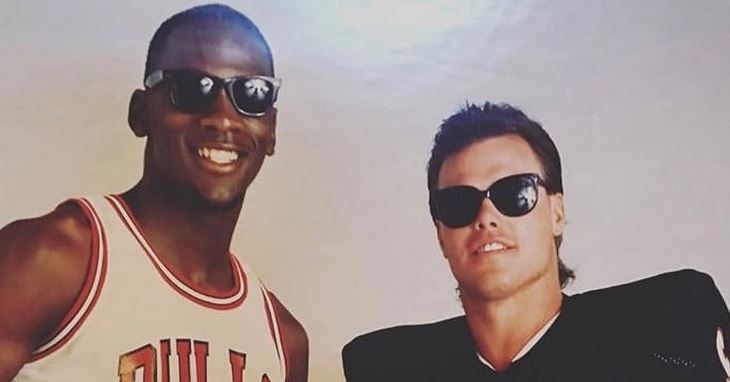 | | |
| --- | --- |
| Bulls News: Michael Jordan wanted to bet $1 million with Jim McMahon on golf | |
---
| | | |
| --- | --- | --- |
| Monday, May 4, 2020, 12:46 PM | | |
Through five episodes, the 'Last Dance' documentary has given fans an insight into all things Michael Jordan.
The episode last night talked about how Jordan would play golf as much as possible and would try to bet on the winner with his friends.
Former Chicago Bears quarterback Jim McMahon told 670 The Score's McNeil & Parkins Show on Friday afternoon that Jordan wanted him to be part of a high roller bet.
"It was usually $100 Nassau," McMahon said. "That's about all I could afford at the time. Playing for the Bears, I didn't make a hell of a lot. I had to supplement by income somehow."
Jordan wanted to up the stakes.
"I won some (against Jordan). I lost some. I remember one time we were playing ... we had our $100 Nassau going, and I've got him down maybe three bets, maybe four bets on the front side. I was playing pretty good that day. I tee my ball up on 10, and before I take a swing, he says, 'All right, I'll play you on this side for a million.' And he was dead serious."
McMahon couldn't agree to that massive bet.
"I said, 'You know, I'd love to do because of the way I'm playing right now, but somehow, you'd pull it out and then my kids don't go to college. So no.' I said, 'You want to keep up with $100 (per hole), that's fine.' I said, 'I don't even have a million dollars.'"
Smart move by McMahon on not taking the one million dollar bet because he would have probably not played well on the back nine with that much money at stake. That type of money at stake would not have affected Jordan as much.