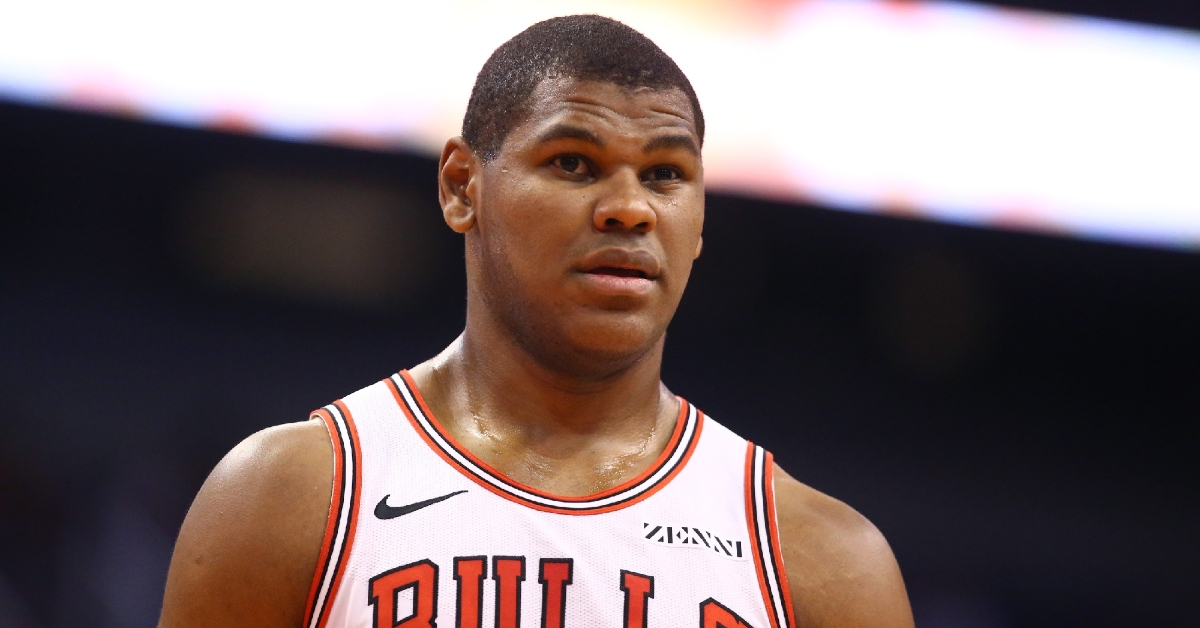 | | |
| --- | --- |
| Bulls News: Season in Review: Cristiano Felicio | |
---
| | | |
| --- | --- | --- |
| Monday, April 20, 2020, 9:24 AM | | |
As we continue our season in review series for the Bulls, we are starting to get a feel of what players will be back, which ones are maybes and which ones will not return next season. With a new president of basketball operations already searching for a new GM, change is undoubtedly on the horizon as the Bulls have a lot of soul searching to do.
One of those players who may be on the way out is that of role player Cristiano Felicio. The Brazilian born forward went undrafted back in 2014 but has been a member of the Bulls since 2015, making him one of the longest if not the longest-tenured player on the current roster. While he has bounced back and forth between Windy City and Chicago since 2016, he has been a consistent name on the Chicago roster since the second half of 2016.
Felicio is nothing more than a roster filler at this point, as he has averaged just 4.8 PPG over his career. Going deeper into that, 2017 was his best season as he played in 55 games, including 16 starts and averaged 5.6 PPG, and 4.2 RPG in the process. Those are bench player type of numbers that could have happened on the bench as the Bulls need to move on from him now sooner than later.
The thing that confuses me more than him taking roster spots away from more deserving players is that he is also one of the higher paid players on the team, making more than seven million in annual wages. The type of production the Bulls continue to get from him is not seven million dollars worthy, and things need to change now.
Not only has he been a part of this roster for a long time, but he has seen two different coaches with each of them not trusting him all that much. This season was a prime example of just that as he played in only 22 games, and averaged 3.9 PPG, but saw his rebounds increase to 4.8 RPG. What is it going to take for the Bulls to part ways with him next year? I love the heart he plays with, but Chicago needs more offense, and Felicio certainly does not bring that to the table.
Season Grade: F: I very rarely give an F for a grade, but when it comes to Felicio, I have no choice. I am not critical of him because I don't like him, but I am being critical of the Bulls front office for keeping him on the team as long as they have. I get that he went undrafted and that Bulls decided to take a chance on him. However, at what point when you see his production on the court do you cut the cord and stop dishing out contracts?
Felicio doesn't play much, and when he does, it is mostly in garbage time blowout situations or when injuries start to pile. While that is a good thought process, the Bulls could use that time better to develop some of their G League players or take a chance on a free agent who is looking to make a comeback attempt.
The name that rings the bell the most is that of Carmelo Anthony, who had a decent season in Houston this year. He was reported to have some interest in Chicago, and I really don't know how serious the Bulls thought he was.
Chicago could have easily cut ties with Felicio to bring in Anthony, and it would have made them instantly better. Not only would they have gotten Anthony for the same amount if not cheaper, they would have added an all-star who knows how to not only score but start as well.
With all the injuries the Bulls suffered at the forward position this season, having instant offense in Anthony would have been huge and may have helped the Bulls playoff push this season. I am not going to sit here and say what roster changes should be made since I am not the GM, but you have to think Felicio will not be retained past this year, don't you?