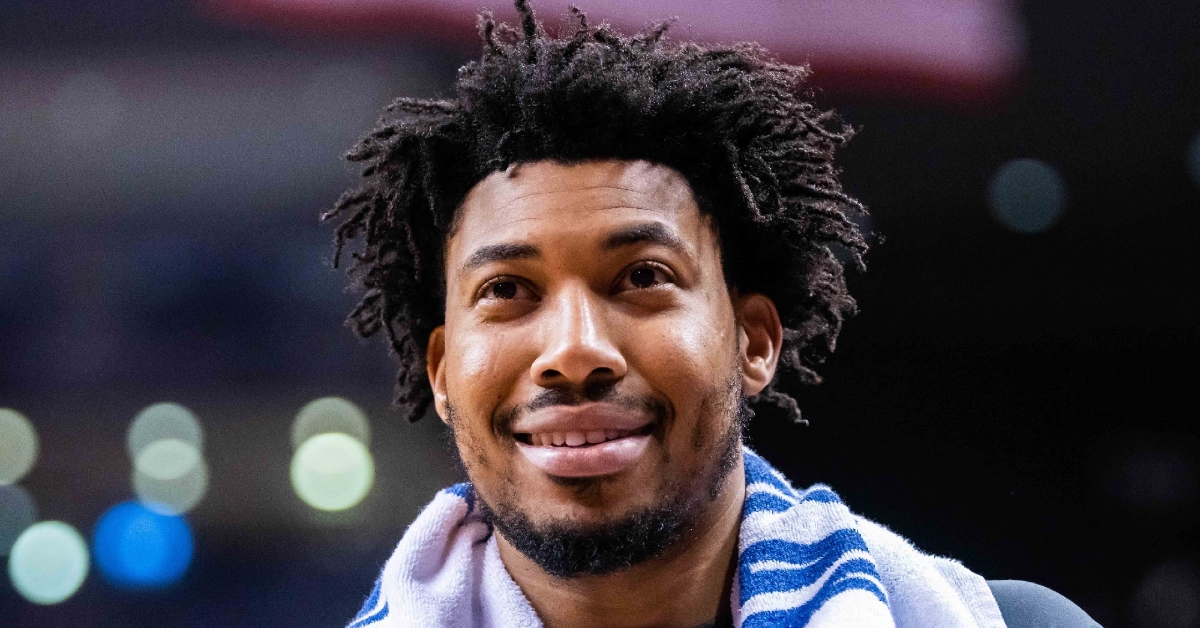 | | |
| --- | --- |
| Bulls News: Season in Review: Otto Porter Jr. | |
---
| | | |
| --- | --- | --- |
| Wednesday, April 22, 2020, 9:52 AM | | |
Last season, the Bulls made a bold, yet surprising move in parting ways with a disgruntled Jabari Parker and Bobby Portis to the Washington Wizards for a young and upcoming star Otto Porter Jr. While trading Parker came as no surprise, trading Portis along with him was a surprise especially for a player similar in age and taking on a lot more salary.
The deal did make some sense, however, as Porter was in the beginning stages of his new contract extension and fit well with the Bulls young team, adding some dimensions that neither Parker nor Portis could. The former No. 3 pick in the 2013 draft out of Georgetown never lived up to expectations in his six years with Washington, averaging no higher than 14.7 PPG in any season with a career average of 11.2 PPG.
Hoping a change of scenery would make a ton of difference, Portis began to show the Bulls why he was so highly coveted out of college the minute he was put into their lineup. In 15 games, all starts, Portis put together his best scoring numbers averaging 17.5 PPG in Chicago. That could have been from the Bulls not having another option outside Zach Lavine or the fact that John Wall and Bradley Beal were not around, but Chicago went 8-7 with Portis in the lineup, giving them hope for the future.
Entering his first full season in Chicago this year, and a young roster that was supposed to be better not only were expectations high for Portis but for the rest of the Bulls roster this season as they expected to be in the hunt for that eighth and final playoff spot. Granted, they were in the hunt most of the season; their record was not where they would have liked it to be, and things turned south within the first few weeks of the season.
After getting out to a slow, but not terrible start, Portis was the first of the many Bulls injuries this season as he was sidelined with a foot injury in early November. At first, the injury did not appear to be serious, but as time went on, it got worse as he tried to come back a few times, having setbacks, which caused him to miss the next three months before returning in early March.
For the season, Portis was limited to just 14 games, 12 which were starts, and his production in those games was not what Chicago expected given what he did the season prior. For the year, Portis averaged 11.9 PPG, right along his career average, but those numbers increased to 13.4 once he returned from his foot injury showing the Bulls, he still had something in the tank.
Who knows how the Bulls would have been or how much better Portis would have been if he had been healthy all year? Since making the trade, Portis has played in 29 games averaging 14.7 PPG while the team is 12-17 with him in the lineup. Now in the final year of his contract this season and owed 14 million dollars, Porter is going to be an interesting piece to watch all offseason and next season.
Should the Bulls continue to struggle as they have been, it almost becomes inevitable that he would be put on the Trade block at some point next season in hopes of acquiring a pick or something in return. A lot of that would depend on his play, but he has looked better with the Bulls than Washington. The other side of the equation would fall into what happens if the Bulls improve and make a playoff push and fall just short. Would Portis be someone they would want to extend and build around, or would they look for other options? Regardless, the first few months of next season will be huge for him and his future with this team.
Season Grade: C: While I am giving him an incomplete for this year, I am basing this grade off last year as well since he has only played 29 games in Chicago. Half of the time, Porter has proven to be a legitimate offensive threat that can score points when the Bulls need them. The other half of the time he fell back into his Wizards days were living up to the third pick billing proved to be too much.
Porter may never be the player people expected when Washington made that pick, but he is undoubtedly better than what he showed this season. While I do not expect him to average near 18 PPG anymore, fans shouldn't be surprised to see him average 14-15 PPG with a fully healthy season in Chicago. If he can do that, the Bulls offense will be much better as that will give them another scoring option to pair with Lavine. After all, the offense was certainly an issue for Chicago this season.