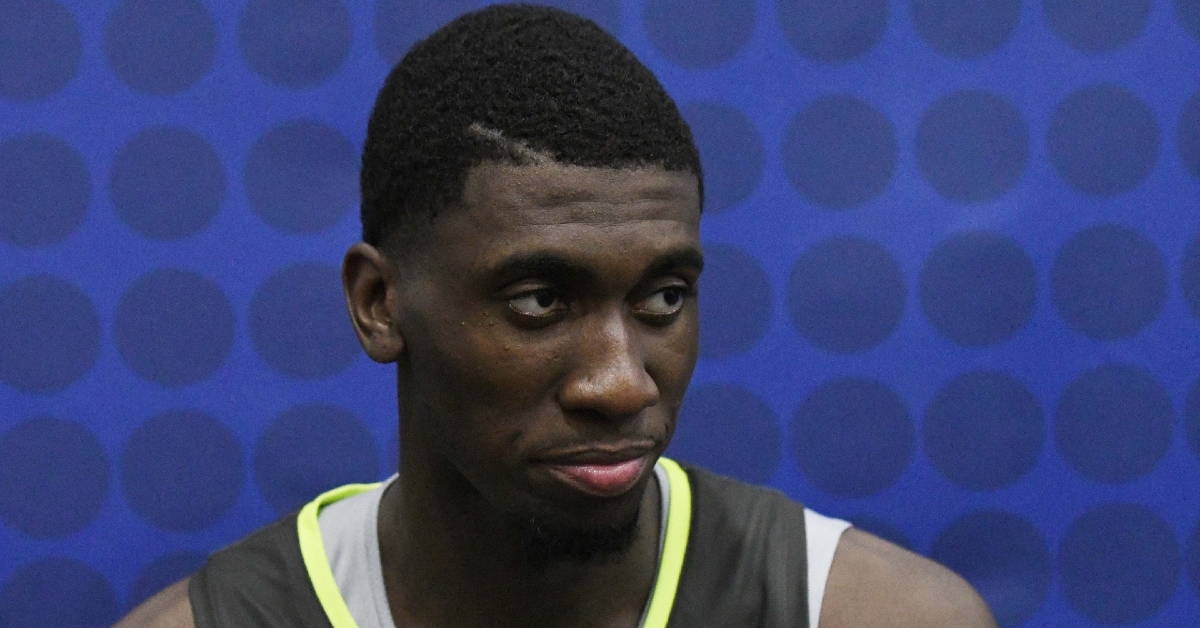 | | |
| --- | --- |
| Bulls News: Season in Review: Windy City Big Men | |
---
| | | |
| --- | --- | --- |
| Friday, April 24, 2020, 11:52 AM | | |
We have reached the final part of the Windy City season in review series as we move to the team's bigs. While inconsistent shooting plagued Windy City all season, the play from their bigs inside certainly did not as one of these two men made a case to be on the roster next season.
SIMISOLA SHITTU: By far, my favorite name on Windy City is that of Simisola Shittu as he put together a solid rookie season. Also known as Simi by those who watch Windy City daily, Shittu indeed established himself as one of the better players on the team and could be trending in the direction of earning a two-way contract for next season.
The former Vanderbilt product isn't your prototypical center at 6-10 and 240 lbs, but he does play bigger than he is listed. In 40 games this season, Shittu started 18 of those games, including a nice ten game stretch late in the season. While his minutes were steadily around 20 minutes a contest, his production continued to get better as the season went on.
For the year, Shittu averaged 12.3 PPG to go along with 6.4RPG, but those numbers are flawed as to how he finished the season. Over the final month or so of the year, Shittu started to get on a roll averaging upwards of 14.4 PPG and close to 10 rebounds. Shittu even recorded a 30-20 night late in the season, showing the Bulls a glimpse of something no one saw coming.
Season Grade B+: Shittu gets one of the highest grades for me, given the upside I saw in him this season. Still new to the NBA speed, Shittu has plenty to work on, but continued to develop and get better as the season went on. He can step out and hit some mid-range jumpers, while also getting inside to attack the rim and throw dunks down with authority. His 57% shooting percentage is certainly not something to ignore as he may have forced the Bulls hand to make a decision regarding Felicio next year.
FERRAKHON HALL: Not only a veteran to Windy City but a Veteran to the G League, Hall was undoubtedly the leader in the locker room for the Bulls this season as he is no stranger to the G League. The former Memphis PF and now 30-year-old Hall has been around for eight years as he has bounced around different G League organizations.
While it is not surprising to see that at the G League level, what is surprising is that no one has given Hall his fair shot at becoming a long-term fixture for an organization. Hall has played in 178 total games accumulating 70 starts in the process. He has put together a modest stat line of 6.9 PPG and 3.8 RPG, all with playing around 19 minutes per contest.
This season for Windy City, Hall found himself with a more consistent role, but the scoring still didn't show up on the stat sheet. Hall played in 42 games this season, 18 which were starts seeing about 21 minutes per contest. His PPG rose to 8.0, while his rebounds remained the same at 3.6. While most of the Bulls struggled to get shots on the inside, Hall made a job of getting rebounds and putting them back for easy twos despite just a 43% shooting percentage.
Season Grade C: Hall is a mystery to me as to how he has remained in the G League this long without finding a permanent home. He is not a scorer, but plays sound defense and is a locker room leader that any team would love to have. If he continues to bounce around much longer, he may elect to retire as it simply wouldn't be worth it anymore.