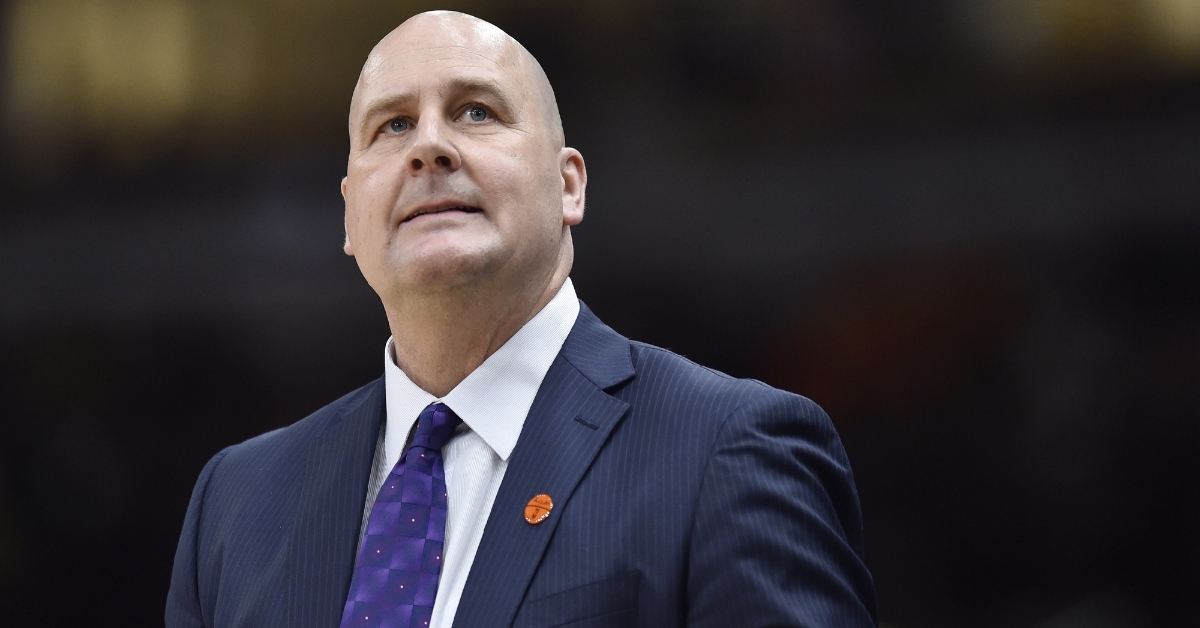 | | |
| --- | --- |
| What should the Bulls do with Jim Boylen? | |
---
| | | |
| --- | --- | --- |
| Monday, May 11, 2020, 11:49 AM | | |
The Chicago Bulls have gone through their share of ups and downs. When things are bad, they are terrible, but when things were good, the Bulls put together a six-title run during eight years as part of the most dominating decade in quite a while.
Since those six titles, the Bulls franchise has been stuck in neutral with no clear direction, and that has been evident in the past five seasons. Once Michael Jordan left, the Bulls had trouble winning games over the next eight seasons as they seemed to go through coaches as fast as most people go through sox and underwear. Then after finally cracking through in the playoffs with Vinny Del Negro as head coach, the Bulls delivered one of the best first-round series of all time, going toe-toe with eventual champion Boston for seven games, including four games going to overtime.
Following that season, the Bulls hired Tom Thibodeau, who ended up being their best coach since Phil Jackson. Not only did he make the playoffs in all five seasons at the helm, but the Bulls finished with the Best record in the East back to back seasons and even made their first Eastern Conference final appearance since the MJ days. If it wasn't for the burned bridges late in his tenure, he very easily could still be the coach today.
After parting ways with Thibodeau after five seasons, the Bulls have struggled to make the playoffs once over the last five years and have fallen to the cellar over the past three years. Some of that has to do with coaching, but a lot of that has to do with the decisions of the front office as well as injuries throughout the year.
Fred Hoiberg, to me, was undervalued as a coach and was put in a tough spot once he was hired. He was given the tall task of trying to keep an impressive five year run together that Thibodeau helped create by doing so with a cast of aging veterans and high cap players. Although his record wasn't great over his first two seasons gong 83-81, he did make the playoffs in his second season with the Bulls taking a 2-0 lead on Boston before Rajon Rondo got hurt and the Bulls dropped the next four games.
That season saw the Bulls completely move on from the Thibodeau cast of players, which was followed by a 27-55 season and then a 5-18 start the next year before Hoiberg was fired. Yes, his last two seasons were not too great, but a lot of that was not his fault as the front office gutted his roster and left him very little to work with. After the 5-18 start last year, the Bulls promoted then-assistant head coach Jim Boylen to the head coach rank as he was tasked with bringing the Bulls to respectability.
After going 69-60 with the University of Utah in four years as a head coach, Boylen spent numerous seasons as an assistant before the Bulls gave him a shot. Knowing that the talent wasn't great and that injuries were piling up, Boylen had to make the most of what he had and finished the season 17-41 the rest of the way as the Bulls limped to a 22-60 record. Even with that horrible finish, the Bulls decided to extend Boylen beyond this season in hopes he could win over the roster and the rest of the organization.
That doesn't appear to be a smart decision as Boylen, to me, is not only in over his head, but has no idea how to coach an NBA roster. Yes, injuries once again were a problem this season for Chicago, but given the talent of some of the players on this roster, anything less than 30-35 wins was going to be a huge disappointment. When the season was suspended, the Bulls were not only at 21 wins but would have had a hard time reaching the 30-win plateau, which I felt was a must going in. The only thing that saved Boylen this season was that the Bulls were competing for the eighth and final playoff spot most of the season until we got to around February when things got terrible.
While the previous front office continued to back Boylen in every way, with a brand-new front office in place, the future of Boylen is as unclear as ever, and if I were him, I would be worried about sticking around next season. Along with his less than stellar performance as a coach, players have already expressed their displeasures and frustrations with Boylen to the new front office, which they will certainly be taking into consideration going forward. With the rich history, this franchise has, and the amount of money invested into not only Zach Lavine, but some of their other pieces the Bulls may need a new voice leading the way.
When Boylen was brought in last year, I thought it was the right move considering Hoiberg was let go mid-season. Whenever you lose a coach during the year, the easiest replacement is always the assistant ranks, so why not bring in someone who knew the Hoiberg system as well as other systems. The problem was Boylen was more focused on defense accountability instead of player development and completely changed the system. That trend continued this season, and things began to spiral out of control.
Boylen had marginal success as a college coach, but a majority of that came in one season. With no NBA head coaching experience taking on a job like the Bulls was going to be an immediate challenge, and it has proven to be too much for him. Now instead of a team that was going through a rebuild with a specific direction in mind, you may be looking at a team about to go through a rebuild during a rebuild as they have no direction at this point.
Boylen has benched his best player in Lavine on several occasions down the stretch, which has cost the Bulls several games both this season and last season. He has also shown loyalty to players like Kris Dunn and Lauri Markkanen despite their struggles all season. Then add in the fact that Coby White should have been starting since December, and you leave him on the bench until late February, and that just proves my point as to how lost he is with this roster.
If I were the Bulls front office, I would cut ties with Boylen now and bring in a new fresh face that both people love. While an experienced coach may be the answer, with a young roster ready to breakthrough, I have a feeling Chicago will look for a more youthful attitude that can relate to these players while installing some NBA wisdom for them going forward. While the NBA has plenty of assistants who may be ready to go, I have a list of a few names whom the Bulls should consider.
From a veteran standpoint, I would love to see either Jeff or Stan Van Gundy in Chicago as well as Jason Kidd. All three of them have not only been head coaches before but have had great success over time. Stan has been to an NBA final before as a coach while Jason was in a pair as a player. With Jeff working for ESPN and seeing things from the outside in, he could offer some valuable insight for what the franchise needs going forward.
Kidd, on the other hand, is a former player and could help mold these young players, primarily White and the other guards along. Kidd hasn't been the most successful coach during his NBA tenure, but he did work some magic with the Nets and got a lot of those younger players to give him 100%.
If I want to look at a younger mind who I think would be a good fit for the Bulls is that of Wisconsin Herd G League coach Chase Buford. In his first season leading the Herd, he led them to the best record in the league, and they were well on their way to a potential final appearance. Buford appears to have a great basketball mind and worked with a ton of younger players this season. The results were unquestionably the most surprising thing in the G League.
While these are a few names that I think the Bulls should kick the tires on, my ideal coach would be Mark Jackson. Currently back with ESPN, Jackson had a very impressive coaching resume during his short tenure with the Warriors. He not only took them from one of the worst teams in the league but made them a playoff-contending team as he was part of the Steph Curry and Klay Thompson era before Steve Kerr came in, and the rest is history.
Even though Kerr, Curry, Thompson, Draymond Green, and Kevin Durant will get most of the credit for those championship teams, Jackson deserves some also because he helped build some of those players into what they are now. Jackson worked wonders with a franchise that was subpar in the past that I truly believe he could do that with the Bulls also. The most significant difference is, the Bulls have more overall talent then the Warriors had at this point, so now it is more about leadership and player development moving forward.