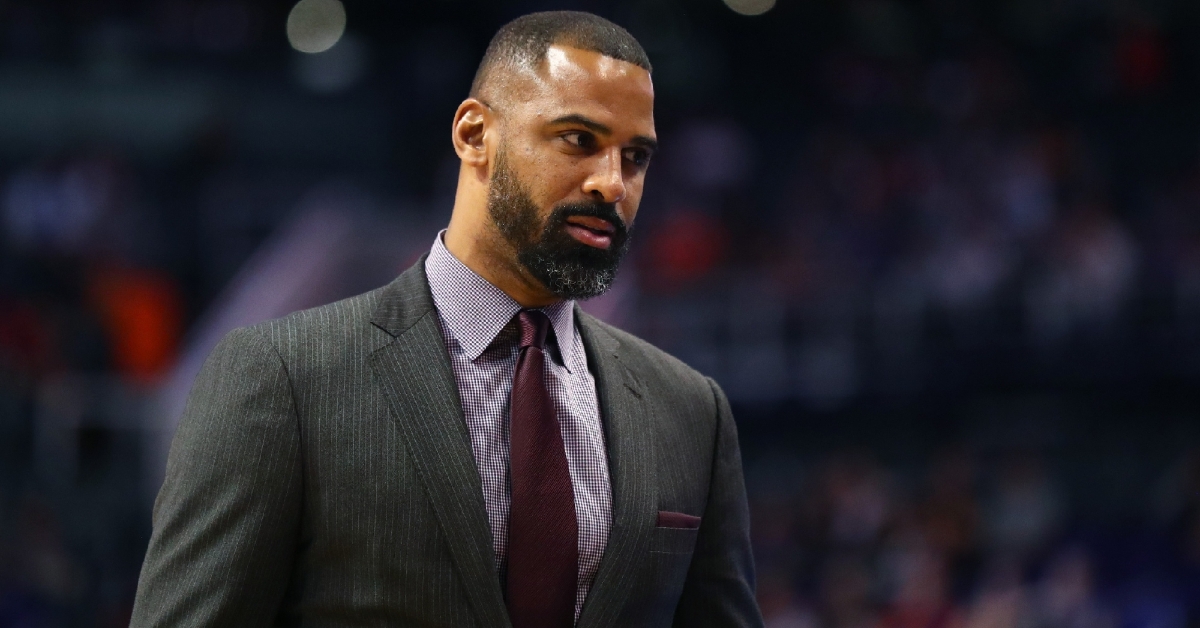 | | |
| --- | --- |
| Bulls News: Who is Ime Udoka? | |
---
| | | |
| --- | --- | --- |
| Wednesday, June 24, 2020, 11:05 AM | | |
When you hear or see the name Ime Udoka, what are you thinking? Your first thought is most likely going to be who in the world is that? Your second thought will them probably be shifting toward he must be some international superstar that is about to declare for the draft. While those are great thought processes to have, the second one is clearly not the right answer, and if you haven't heard his name before, you may want to keep an eye on it in the coming months.
We all know the Bulls front office has gone through a dramatic makeover this season as they look to get back to being the respectable organization they once were. To do that, the Bulls are faced with a decision regarding Jim Boylen and if he is the right man for this job. The more I see from him, the less confident I am in him leading this team to the playoffs as I think the Bulls should part ways with him now and start fresh.
If that is what the ultimate decision becomes, then Philadelphia Sixers assistant head coach Udoka is one candidate to keep your eye on going forward. With former Sixers Senior VP of Player Personnel Marc Eversley taking the Bulls GM job, he knows Udoka all too well, and it wouldn't be shocking to see him bring someone from Philadelphia over to Chicago to join him.
I know money is always an option, and Boylen is coming cheap as opposed to most head coaches, but money shouldn't be the decision to hold on to someone as this is a results-driven business, and frankly, Boylen isn't getting the results we expect. Should the Bulls cut ties with Boylen this offseason, look for Udoka's name to surface around Chicago as he could be the man leaving Philly to rejoin Eversley.
Udoka joins former Bulls player and current Raptors assistant Adrian Griffin as two names to watch if Boylen is let go. It appears Udoka may be the favorite given his relationship with the new general manager. Not only is Udoka a name that many expect the Bulls to look at, but he is also in the beginning stages of a three-year contract that has him paid as one of the highest assistants in the game. That isn't by accident as he has a great mind for basketball.
The 42-year-old comes from one of the best to ever coach as he hails from the Gregg Popovich coaching tree, which is the same tree that current Sixers Head matt Brett Brown and Bucks head man Mike Budenholzer hailed from. Udoka was plucked from Popovich's staff last year to replace Monty Williams as Brown's top assistant on the bench and took over for Billy Lange as the team's quote on quote defensive coach.
While most of us may not have heard of Udoka until now, his name has been swirling around head coach openings for quite some time as he interviewed for the Cavaliers job last season only to lose out on that in the final decision process. The problem with trying to lure him from the Sixers to the Bulls is that he is under contract so that any discussions will need permission to Eversley and the Bulls front office.
If the Bulls do inquire on Udoka, we will get a good sense of what the Sixers feel about not only him, but about their current head coach in Brown once they give the Bulls an answer. If they tell the Bulls no, then you have a sense that Philadelphia is molding him to take over the Sixers once his current contract is up. Should the grant the Bulls permission, that should tell you all you need to know about their belief that he is ready to coach in this league now.
Right now, there has been no formal decision as to what the Bulls will do regarding Boylen next season or what the front office even thinks of him at this point. We already know a lot of players have expressed their frustrations with him to the new Bulls front office, so that is already not a good first impression for Boylen.
The more we hear names swirling around the Bulls, the more we get a sense of what the front office truly feels about him and the job he is doing in Chicago. Would I give him one more chance to work with this new group in charge? I would think about it, but at the same time, if you believe someone can do better with this talented group of young players, you need to take the chance now before it is too late.