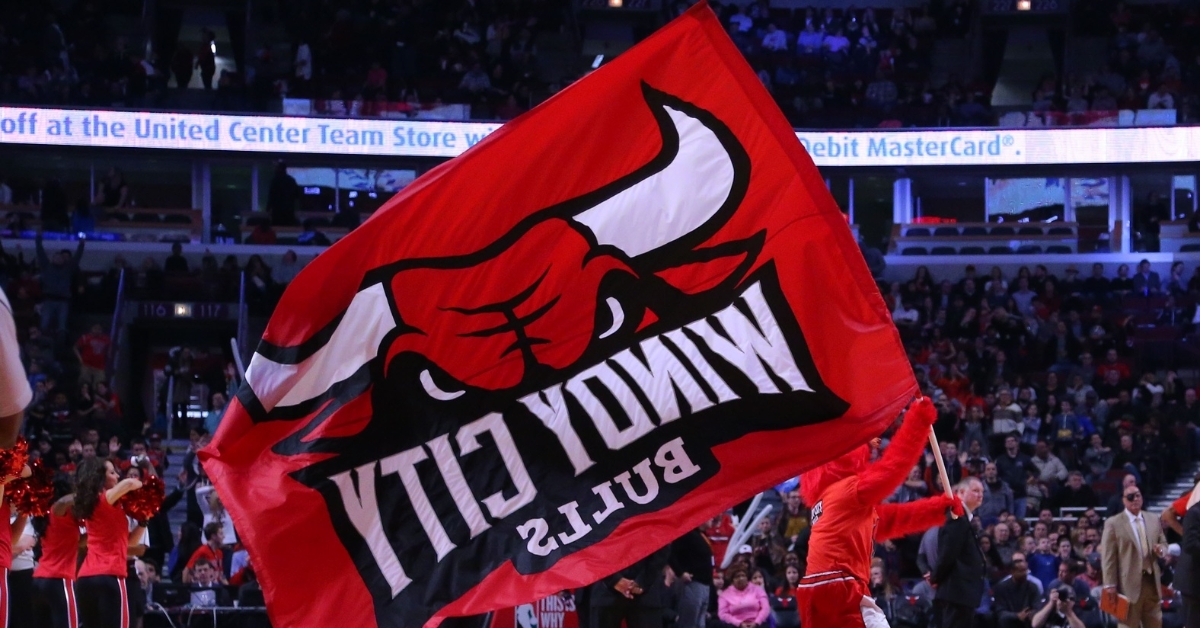 | | |
| --- | --- |
| Bulls News: Windy City tops Erie to end skid | |
---
| | | |
| --- | --- | --- |
| Thursday, February 20, 2020, 8:30 PM | | |
The Windy City Bulls were amid a four-game skid as they have now had a week to sit around and think about what needed to change. The latest of those four losses came against the Erie Bayhawks last Thursday as the Bulls fell in OT 127-124. With Erie traveling to the Windy City, it was time for some payback as the Bulls put an end to their skid with the 103-93 victory.
The Bulls fell behind early 4-0 but used an 8-0 run sparked by Justin Simon's six points to take the lead for good 8-4. Despite Vitto Brown and Aubrey Dawkins doing their best to bring Erie back, Jaron Blossomgame kept things a two-possession game while Simon finished off his impressive first quarter with 10 points and the Bulls leading 23-18 after one.
Tre'Darius McCallum started off the second with a three before another Simon bucket gave the Bulls a comfortable 28-18 lead. Still up by double digits, the Bayhawks began to creep a little closer with Zylan Cheatham and Dawkins bringing things within five points at 36-31. Simi Shittu made sure to put an end to that run with a layup before Blossomgame dialed it up from deep, pushing the lead back to eight.
Javon Bess made things interesting as his three closed the gap to 41-38, but once again, the Windy City offensive attack responded Ferrakohn Hall and Adam Mokoka pushed the lead back up to seven before holding a 52-46 halftime cushion.
It was all about team defense and cold shooting in the third as neither team came out with the same level of intensity as they did in the first half. The goal for Erie was now to contain Simon, who was quiet after his hot start. That meant that Windy City would need someone else to pick up the slack, and that was Milton Doyle, who scored the Bulls first five points of the half.
Erie responded by riding Dawkins and Jalen Adams as the Bayhawks went on a 10-0 run to take what was an 11-point game and turn it into a 57-56 Bulls lead. In desperate need of a bucket, Blossomgame answered on the inside twice with Mokoka dialing it up from distance. Still unable to shake Erie following a Tony Carr three, Mokoka took over scoring six of the team's next eight points as part of a 12-0 run to give the Bulls their largest lead of the night 74-61 ahead of the Bayhawks 7-0 run to cut things to 74-68 after three.
In danger of letting a game getaway in which the Bulls led from start to finish, Erie sensed some panic in the Bulls style of play as they were still hanging around 76-74 two minutes into the fourth. Four quick points from Shittu helped the Bulls maintain their lead, but once again, the Bayhawks countered as they kept things at one possession.
Now tied 80-80 following a Brown tip-in, Mokoka remained hot from deep as his three gave the Bulls the lead once again 83-80 before Erie countered with six straight of their own to take their first lead since the first 86-83. Simon and Doyle put the Bulls back on top, but Cheatham helped Erie move back in front 91-88 following a big dunk.
Following a Doyle three to tie things up, the Bulls defense began to take over as they closed out the game on a 15-2 run and a 12-0 run once Erie went up 93-91. That closing run was started by the Simon three to give the Bulls a 94-93 lead, before, Blossomgame, Doyle, and Mokoka closed things out in the Bulls 103-93 win.