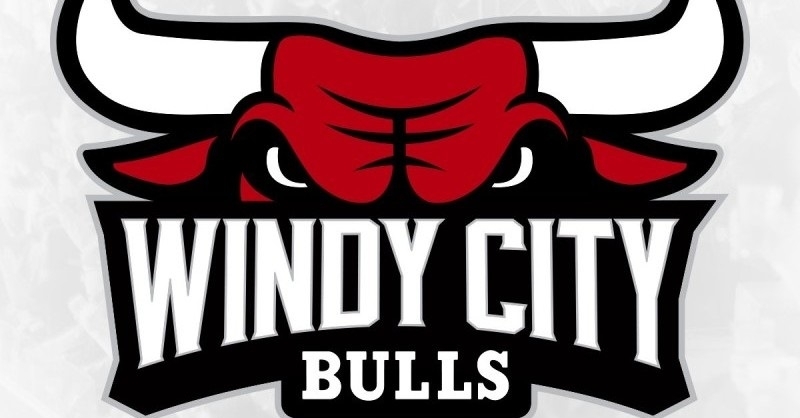 | | |
| --- | --- |
| Windy City Bulls set to return in 2021 | |
---
| | | |
| --- | --- | --- |
| Friday, June 18, 2021, 11:53 AM | | |
Whether you're a fan of the G-League or not, it does play a pivotal role in the development of NBA players. This is when some of your undrafted rookies, second-round picks, or players that just more experience can start to shine and potentially earn a two-way contract with the NBA roster. In other words, the future of an organization's franchise somewhat hinges on developing the players in the G-League.
For the Windy City Bulls, things have been a struggle over the last 20 months as COVID has really affected their franchise operations. Not only did they cease operations during COVID, but once the G-League elected to return to action, Windy City had to play in a bubble and have not played a game since March 10 of 2020. That marks over a year since this team was truly in action, but that is about to change.
Not only will the Windy City Bulls be returning to action this November, but they will do so with a full slate of games on the schedule. 20 months seems like a long time, but it very easily could be worth the wait as Windy City will be returning to Hoffman Estates for the fifth straight season, and the confirmed home dates will be announced soon.
While ceasing operations during COVID was a business decision, it eliminated the opportunity for guys like Adam Mokoka, Simi Shittu, and Devon Dotson to potentially earn two-way contracts this season. So instead of playing at the G-League to earn as much experience as possible, they had to wait their turn at the NBA level and saw limited minutes, if any at all.
The Bulls had the opportunity to participate in the bubble when the G-League announced they would return, but they were one of a few franchises that elected not to go in that direction. However, given the team is set to return and that the Bulls have a new front office, it will be interesting to see how close they pay attention and how much they actively use this roster.
Bot Marc Eversley and Arturas Karnisovas have said their long-term goal, along with building a championship-caliber team, is player development. They didn't have the perks of using the G-League in their first season, and yet a lot of their players took significant steps forward. As exciting of a time as this may be for Bulls fans and the organization itself, it will not come easy.
Windy City president Brad Seymour is going to have his work cut out for him as he will not only be returning to action for the first time in nearly two years, but he must rework the roster from the ground up. That includes finding a new head coach as Damian Cotter recently received a promotion to join Billy Donovan on the NBA staff.
I have never been one to follow the G-League all that much, but I have to say I was impressed with the quality of play I saw pre-pandemic. A lot of the roster may not have had the household names fans know, but they did have several former collegiate stars looking for an opportunity. This may not be like the Minor Leagues for baseball, but the G-League will always play an important role.
Consider that High School athletes now have the option to skip college and join the G-League for a season before going to the draft, and the talent pool may get better. The better the talent means, the better the play, which rolls in more money.