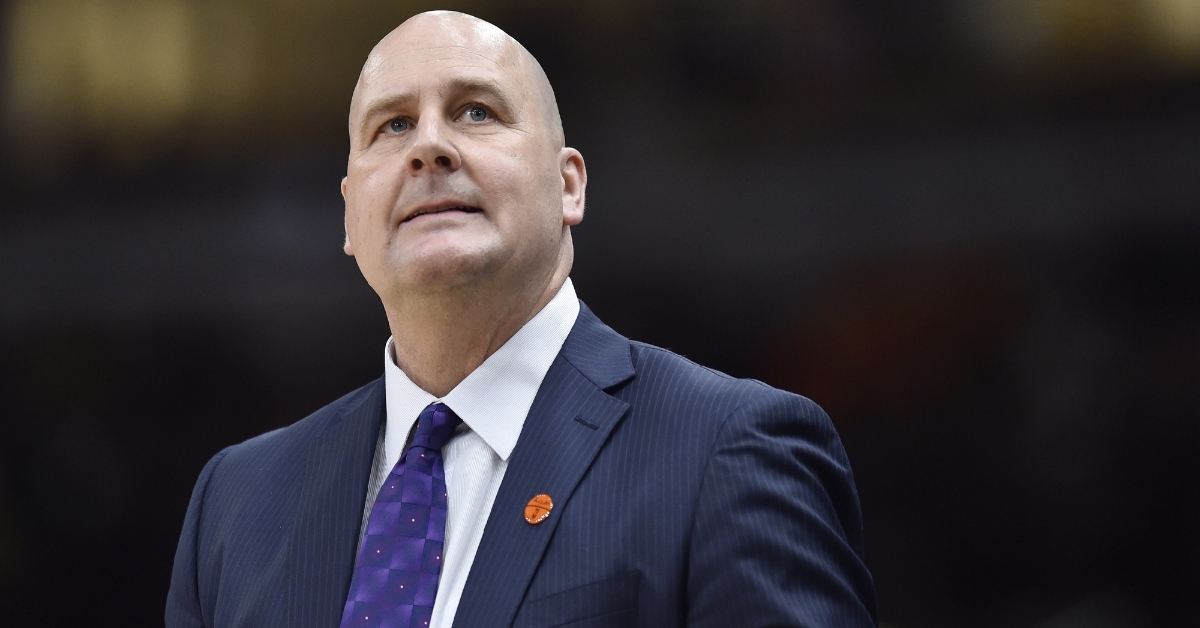 | | |
| --- | --- |
| Bulls players have mixed feelings on Jim Boylen | |
---
| | | |
| --- | --- | --- |
| Friday, August 7, 2020, 10:34 AM | | |
Ever since about the midway point of this past NBA season, lots of people called for Jim Boylen's job as they didn't think he was the man to get the Bulls back into the promised land. With a young roster, the third youngest in the NBA to be exact, there were to be some growing pains expected, but perhaps not as much as we have seen lately.
To be fair, the Bulls have dealt with their fair share of injuries over the past two seasons. The Bulls have been more injured than any team in terms of overall injuries. Although the severity of those injuries wasn't bad all the time, Chicago did lose a lot of players and couldn't see to adjust accordingly. Generally, the Head Coach is to blame as people tend to think the team is not prepared.
However, did you ever think it was a lack of surrounding talent brought in to help the team? The Bulls ownership felt that way, and ultimately John Paxon and Gar Forman have lost their previous title with the team as the Bulls have gone on with a new regime in the front office. With Arturas Karnisovas and Marc Eversley running the show, many thought it was only a matter of time until the Bulls parted ways with Boylen in favor of some new blood.
As the new season is closer in terms of when the Bulls will be back in action, it appears now that the front office may give Boylen one more chance to work with these players, at least with the new office.
Take Karnisovas' statement, for example.
"I know that you are anxious to comment on our future of the Chicago Bulls," Karnisovas told NBC Sports Chicago. "I understand the anticipation, and I take pride in being as deliberate as possible and thoughtful when making my decisions. I'm not inclined to make evaluations prematurely to satisfy our excitement to move forward with this team."
That right there looks like a man willing to let Boylen's struggles go by the wayside and give him a clean start moving forward this season. While that remains to be seen if that is the right choice, I have to give him credit for not listening to the outside noise and trusting his gut to evaluate this team from within instead of on the outside looking in.
While Karnisovas may seem like he is backing Boylen, there are mixed feelings between players in the Bulls organization that have been well documented over the past season—starting with Tomas Satoransky, who was brought in as a free agent this offseason expecting to start. He did start for the first four months of the season until he was moved to the bench late in the year with the emergence of Coby White. Satoransky respects Boylen, but doesn't always seem eye to eye with him or understand his motives.
"I would say Boylen runs a diplomacy," he said in an interview with a young fan. "It certainly wasn't easy for him this year as it was his first full season as a head coach. He tries, cares so much, but doesn't always help us as a team because he wants to control everything. He wants to be perfect. It's great that he has positive thinking in that matter, but sometimes I don't see into it."
"I don't always buy into his substitution patterns," he added. "I'd like to know how our substitutions work on a game to game basis. It does get frustrating sometimes and difficult to comprehend, but you have to respect it in the end."
When looking at that quote, it seems as if Satoransky and others would come into the arena for a game and not knowing what to expect in terms of minutes. I get that is not the coach's job, but it would help the players prepare a certain way to be ready.
Rookie Daniel Gafford, on the other hand, seems much inclined at a coaching change even if he didn't come out and say it.
"He is alright, but I don't like him a lot," Gafford said via twitter interview on August 4th. "He does have things to work on and things he can get better at not just as a coach, but as a person. I am not going to sit here and hate on him, but you know."
This sounds like a guy frustrated with his role last season. Gafford was drafted by the Bulls and showed promise throughout the summer league. Once he sustained a hand injury, it seemed that Boylen never trusted him again, taking away more and more minutes. That is not how to develop a rookie as they need playing time to get better.
While some of the younger guys may not be too fond of him, the veterans of this league do respect him and understand his views. Take offseason acquisition Thaddeus Young, who gave his impressions of him during a June press conference.
"I am not in a position to judge Boylen," Young said. "That is something that is up to the front office to do. I don't know that Boylen is very energetic and is probably one of the most energetic coaches I have ever played for. As a player, my job is to go out there and lead this team to win to the best of my ability."
Bulls star Zach Lavine echoed Young on Boylen's thoughts, even though the two butted heads quite often.
"I'm going to keep the same stance I always have," he said. "It's not for me to go out and judge somebody. I think Boylen goes out and tries his best. There is nobody in our organization or in the NBA for that matter that looks to fail. Sometimes it is out of our power on the win-loss record or what happens during the game.
"I know for a fact he tries and does his best," Lavine added. "That is all you can ask for from a coach sometimes. As a player, I just follow the lead and do my job. On coaching decisions and things like that, I leave that up to the higher management to leave their input. That's not my role here in this organization."
While there has been a lot of tension between Boylen and a lot of players over the past season plus, having veterans understand and buy into his system is enormous. If Lavine and Young trust Boylen, it is only a matter of time until others follow. Maybe trust is what is lacking, and if everyone trusts everyone, then good things can happen.