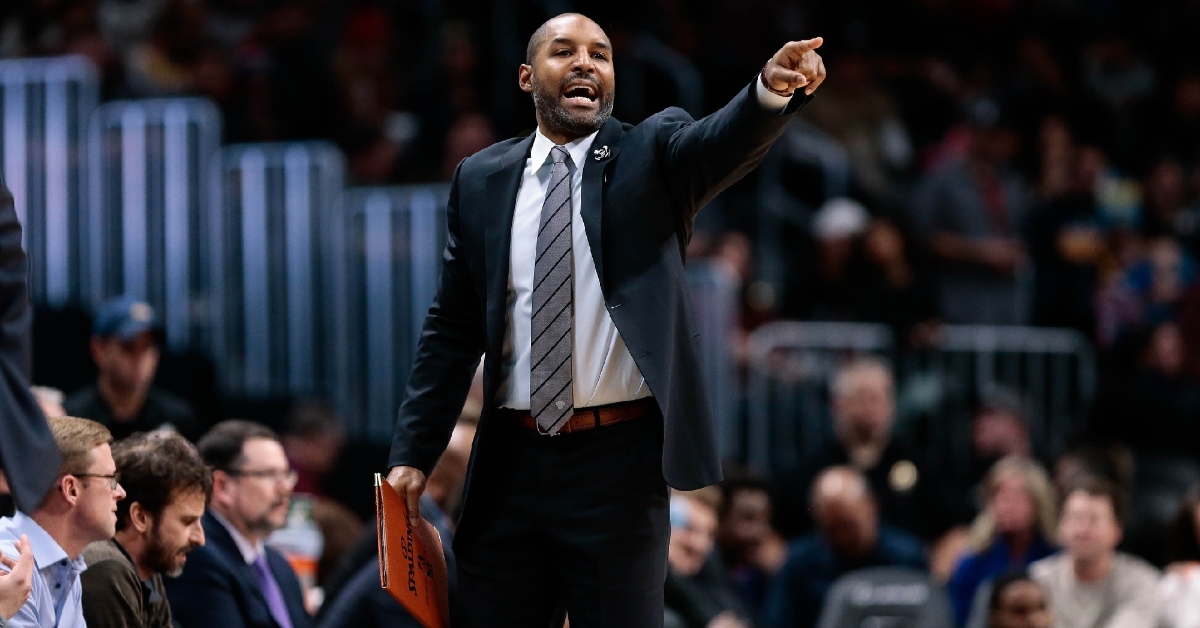 | | |
| --- | --- |
| Bulls News: Coaching Profile: David Vanterpool | |
---
| | | |
| --- | --- | --- |
| Friday, September 18, 2020, 11:13 AM | | |
There were many names associated with the Bulls head coaching position as that job is very intriguing. Some of the names made sense, and some were retreads that we have known for years in which the finishing piece to the puzzle could be. You also had some names thrown out early on, only to have not been heard from again for whatever reason.
One of those names was David Vanterpool, who I think is a great head coach in waiting. Before we get into what he has done in his career, let's look at who Vanterpool is. Vanterpool is a 47-year-old associate head coach for Ryan Saunders and the Timberwolves. The former St. Bonaventure Guard went undrafted in 1996 before spending 12 years in the NBA upon retiring in 2007.
The same year that saw him retire was the same year as he began his coaching career, and he has spent the last 14 years patrolling the sidelines in different roles. Vanterpool starter his career overseas in Russia as an assistant for CSKA Moscow. He spent his first five years as a coach with CSKA Moscow before coming stateside in 2012.
In that year, he was named the assistant coach for the Portland Trailblazers to be paired with one of the best coaches in the game Terry Stotts. While working with Stotts, Vanderpool did a lot of the daily video scouting work and played a pivotal role in helping the Trailblazers become playoff contenders once again.
While working under Stotts, Vanterpool received a once in a lifetime offer. He couldn't pass up being named to the coaching staff of the Canadian senior men's team. That not only gives Vanterpool international experience in one country but two countries, which is vital in the NBA game. His run with Portland came to an end this past offseason, where he elected to head to Minnesota, eventually becoming the associate head coach. Now it looks as if Vanderpool is ready for that next step.
Why this move makes a lot of sense is because he specializes in a position of need for the Bulls. Heading into free agency and the draft, the Bulls have options at point guard, but lack a true point guard on the roster. Coby White seems to be a good option, but he is more suited as a shooting guard, which leads me to believe the Bulls will look at drafting a point guard.
Should that be the case, Vanterpool would be a great man to lead the Bulls. During his time with Portland, Stotts credits him with helping in the development of Damian Lillard and CJ McCollum. Both have turned into annual all-stars and are some of the best scoring guards in the league. With Zach Lavine already on the roster, having a guard combo like the Portland combo could be significant.
Along with the development of those two, Vanterpool has also held roles in the video scouting department and pro-Personnel director. He has fulfilled different roles with different organizations, so he does have a broad background in this game. Along with his help on American soil, Vanterpool has extensive international experience, which could help lure international starts to Chicago.
Along with being an assistant on the 2015 Canadian National team, Vanterpool is known for running coaching camps, including his most recent on in the Bahamas in 2017. He most recently served on the coaching staff of the 2018 NBA Africa game in Pretoria, South Africa, and was an assistant on the US men's team minicamp in 2018. That is combined with Russia's coaching experience, so you can see the broad range Vanterpool has racked up thus far.
I am all for giving coaches a chance if they are ready. While a lot of people may not think Vanterpool is ready, I believe he is. Coaching internationally is a different ball game as each country shows a different style of basketball. Running coaching clinics also shows that you have a great mind and a knack for coaching.
I like most about him as a potential option because of his ability to develop players, exceptionally high scoring guards. The Bulls have a guard in Lavine that continues to improve. Maybe Vanterpool can help him reach that next level while helping develop a true point guard also. Should that happen, the Bulls will immediately ascend into offensive-minded teams with great scoring guards. That would be the first step to putting a championship contender on the floor.