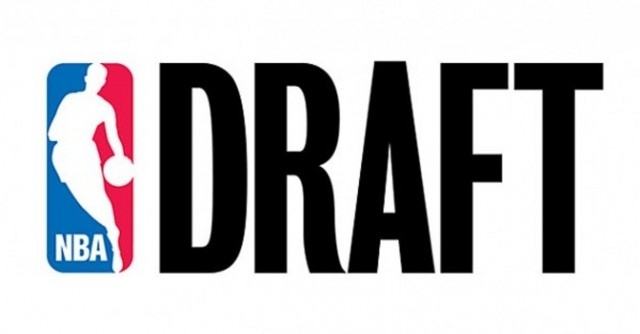 | | |
| --- | --- |
| Bulls get lucky in lottery with No. 4 overall pick | |
---
| | | |
| --- | --- | --- |
| Friday, August 21, 2020, 9:54 AM | | |
It was a jam-packed night across the NBA as Basketball fans had plenty to tune in to. We are in the middle of the postseason with four playoff games going on, but the NBA draft lottery took center stage with the Bulls being right in the middle of that.
Coming off another less than appealing year, the Bulls found themselves in the draft lottery once again with hopes of finding their next budding superstar to turn their franchise around. Coming in with a 7.5% chance to land the NO. 1 pick, Chicago fans held out a glimmer of hope but expected the worst as we have come to expect recently.
After letting the ping pong balls fall and the reveling of teams began, the Bulls came up just short of the number one pick landing a very good fourth selection in this year's draft. Minnesota earned the top spot, followed by Golden State and Charlotte. Here is how the rest of the draft lottery played out last night, starting with pick 14.
Picks 14-11: Boston Celtics, 13, New Orleans Pelicans, 12 Sacramento Kings, 11 San Antonio Spurs. When you look at this list of teams, you will notice that all these teams were part of the Bubble in Orlando. Except for Boston, none of them made the postseason, but all of them appear to have bright futures. The Pelicans especially are a team on the rise after landing Zion last season, so this could be the finishing touches on something big.
Picks 10-6: 10 Phoenix Suns, 9 Washington Wizards, 8 New York Knicks, 7 Detroit Pistons, 6 Atlanta Hawks, and 5 Cleveland Cavaliers. Looking at this group of teams, you immediately notice the New York Knicks who were running for a top-three pick once again given their record. Well, the balls didn't bounce their way this year, and they find themselves picking 8th. Both Washington and Phoenix were competing for a postseason spot down in Orlando with the Suns' surprising everyone. If they can take that momentum from down there and add a solid prospect, they could improve a lot next season.
Picks 4-1: 4 Chicago Bulls, 3 Charlotte Hornets, 2 Golden State Warriors, 1 Minnesota Timberwolves. The teams that benefitted the most from the Knicks falling to No. 8 was the Hornets and the Bulls as both sides landed in the top 4. For Chicago, they finally have a pick that is not No. Seven, although they prefer to be picking outside the lottery. However, landing in the top five will be helpful, especially with a new head coach coming in as this will be their opportunity to leave his mark on the franchise.
Charlotte was coming off a postseason berth last year, but after Kemba Walker left for Boston this past offseason, the team was not the same. I would expect them to look for scoring punches in this draft to find their next elite scorer. The top two picks scare me to most in that the Warriors and Timberwolves have it made.
Let's start with the Warriors. Golden State is coming off a horrendous season; they had the worst record in the league. Did I mention that Kevin Durant left for Brooklyn, and both Klay Thompson and Stephen Curry were injured most of the season so that this year could be viewed as a mulligan? They did acquire Andrew Wiggins during the season, and he will be joining Curry and Thompson next year to form an impressive scoring trio. Add in this pick, and the Warriors are on the verge of recreating another version of their old Superteam.
For the Timberwolves, the No. 1 pick is no stranger to them as they selected both Wiggins and Karl Anthony Towns with the No. 1 pick over the past five seasons. With Wiggins in Golden State and D'Angelo Russell acquired in that trade, Minnesota has two promising starts to build around, which is precisely what they will use this pick for. If they get it right, you have a team that should be competing for a playoff berth soon. If they miss, get ready for some long seasons ahead in the Minneapolis.
NBA Draft to start on time: While many people were wondering about the state of the NBA draft following last night's lottery, it appears the league is pushing forward without further delay to have the draft go on as planned. That means that October 16 is still the scheduled plan unless things drastically change.
Along with the draft being confirmed as scheduled, NBA owners and agents have informed their players and clients that they should expect some free agent delay this offseason. A lot of that has to do with when the draft happens, as most teams will not worry about free agent needs until after the draft. That means a lot of big-name free agents could remain unsigned until late in the off-season programs.
NBA START DATE PUSHED BACK? As if we haven't had enough issues from COVID this year, it appears COVID may affect next season in terms of when we will see an NBA start. Ahead of the draft, ESPN caught up with NBA Commissioner Adam Silver to discuss various things. One of those topics was about the start date for next season, which many had December 1 in mind.
That was the original plan according to Silver, but now it appears he feels the start of next season will be delayed beyond December 1. The main reason for that is, Silver wants fans in the seats, and he doesn't expect that to happen by that date after talking with the CDC. I don't understand why you would delay a season based on attendance because we have no idea when fans will even be allowed back in sports venues. This is a cop-out for other issues, and if the season doesn't start before Christmas, you will not see an 82- game regular season.