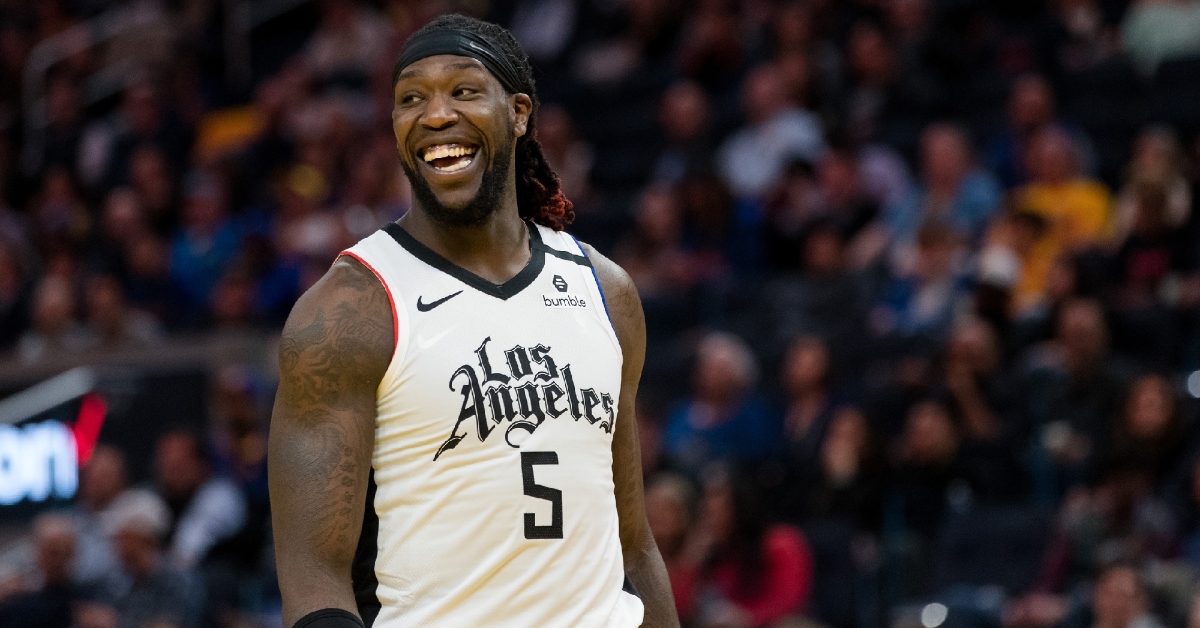 | | |
| --- | --- |
| Montrezl Harrell to Bulls? It could happen | |
---
| | | |
| --- | --- | --- |
| Tuesday, October 13, 2020, 2:05 PM | | |
The Bulls have already undergone significant changes so far this offseason, and more could be on the way. When you look at the Bulls roster, you can see they have some pieces and talent, but to what extent. Chicago is what they like to call salary cap hell right now, so there are not too many additions they can make without subtracting from what they already have.
Do I expect the Bulls to make some roster moves this offseason? Of course, but the problem will be finding enough cash to make plausible deals happen. The Bulls are in a difficult yet rare position right now, and they hold the cards. They have a young roster that has talent but hasn't been able to put things together.
They also have a list of savvy veterans and some high contract players that they could unload to get something in return while giving them some financial flexibility. The Bulls have needs right now, and I would expect those needs to be filled come the draft more so than free agency. However, don't expect the Bulls to forget about free agency completely.
One player who offers many intrigue for the Bulls is that of Los Angeles Clippers Small Forward Montrezl Harrell. The 6-7 small forward plays much bigger than that and often has played the center position. A key fixture for the Clippers for numerous years, Harrell may have played his last game in Los Angeles, especially with Doc Rivers in Philly.
Last offseason, Kawhi Leonard wanted Dwight Howard to sign with the Clippers over the Lakers. He even went as far as to say that Howard is a better fit for the Clips over Harrell. Whether that is true or not will never be known, but that may have rubbed Harrell the wrong way. It never seemed as if Leonard and Harrell got along and when your battling for the title, you need all players on the same page.
The former Louisville forward was drafted 32nd overall in 2015 and has been a solid NBA player since. Harrell has all the tools to be a starter in this league but has found a niche for coming off the bench and playing multiple positions and critical minutes. He may only be 6-7, but at 240 pounds, not only does he play physical but plays bigger than his size. That is something the Bulls need, especially on the defensive end of the floor.
Harrell has been a consistent NBA player averaging 12.7 ppg and 4.9 Rpg across his career. However, this season, Harrell saw his numbers jump to career highs in which he averaged 18.6 ppg and 7.1 RPG. He also added nearly two assists and one block. That is the type of player he is. With Harrell, you're getting a guy who can score, play defense, and do all the little things needed to win games. Any team will be lucky to have him, and the Bulls may inquire.
With Billy Donovan now the coach, he will be given much more freedom with this roster than the past coaches. After all, that was a big selling point for him to come to Chicago. Harrell is a Donovan type of player, and I expect the two sides to talk. Given where the Bulls stand financially, unless a trade is made in Thadeous Young, Otto Porter, or others, getting Harrell will be difficult as he will be asking for more than the Bulls can afford.
Let's say the Bulls deal Porter and get something in return. Harrell then becomes a primary free-agent target given he would be filling a position of need. Harrell reminds me a lot of Dennis Rodman except more offensively sound. The Bulls need players like him to set the tone, and he would be a great asset to their roster. If Chicago can clear out some funds, he is worth looking at.