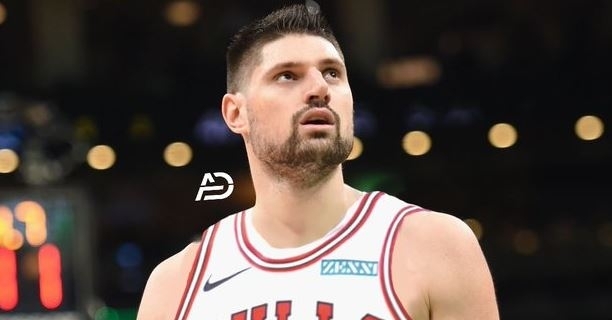 | | |
| --- | --- |
| Trade Shocker: Takeaways from the Bulls Deadline Moves | |
---
| | | |
| --- | --- | --- |
| Friday, March 26, 2021, 9:12 AM | | |
As the 2021 NBA trade deadline approached, there were many questions as to whether the Bulls would be buyers or sellers. In roughly 70 minutes, Arturas Karnisovas showed not only was going to sell off some of his assets but acquire assets in the process as he traded away nearly 33% of their roster for new pieces.
We will get to the big trade in a moment but let's talk about the deals that happened later in the day.
The Bulls and Wizards engaged in trade talks earlier in the day and agreed to swap two players on each side. On the Chicago side of things, 2019 second-round pick Daniel Gafford and 2018 first-round pick Chandler Hutchison were dealt to the Nations Capital in exchange for a 22-year-old wing prospect Troy Brown Jr and 23-year-old big man Mo Wagner.
Then as the deadline winded down, the Bulls and Celtics engaged in trade talks, and Wagner was dealt to Boston in exchange for Daniel Theis. It appeared the front office saw enough from this group of players on the Bulls roster and felt they needed to make a change. Although an athletic stud, Gafford has never come into his own and is still raw as a player. Hutchison showed promise in his second season but has fallen out of the Bulls rotation this year. Both need a fresh start and new life.
Brown Jr. is an intriguing player who offers a valuable skillset to the Bulls bench. Essentially, he is taking over the spot vacated by Hutchison and provides them with more scoring punch than before. Not only does he possess the tools to be an above-average defender, but he averaged nearly 11 points which is a need for this team.
This will now take over the role occupied by Gafford, although he brings more to the table. He is a great defender and rim protector while also offering a consistent offensive game. He also has improved his outside shooting, which will give him the ability to stretch the floor.
However, the day's biggest deal happened earlier in the morning when the Bulls shocked the entire world. Not only did they part ways with Wendell Carter Jr and Otto Porter Jr, but they acquired all-star center Nikola Vucevic in the process to go with Al-Farouq Amino. As much potential as Carter Jr has, he never took that leap forward this season as some of the others did. It became so bad he was a liability in the lineup and eventually moved to the bench in favor of Thaddeus Young.
Porter, on the other, was making the most money of anyone on this team and yet was chosen to come off the bench. Not only that, but a back injury forced him to miss over a month of action, and he has never gotten back into a groove since. Both these players have shown the ability to be impact players when given a chance. Hopefully, this is the chance they need to see consistent playing time and get things going.
What makes this deal great for Chicago is what they got in return.
Amino provides versatility off the bench, and Chicago will undoubtedly use that to their advantage. Vucevic, on the other hand, is an all-star, and now Chicago has two all-star caliber players. Paired with Zach Lavine and Lauri Markkanen for at least this season, the Bulls offense is going to be better, and the team itself took a significant step forward.
Nuevas caras en los @chicagobulls pic.twitter.com/9o17eZhUa7

— NBA Spain (@NBAspain) March 26, 2021
Building for the future
Not only did the deals help the team this season, but it helps the team going forward. Porter was set to become a free agent after this season and was not coming back to Chicago. Carter Jr was going to be in the final year of his rookie deal next season and hasn't developed into what Chicago had hoped. By dealing them, they not only got something back but got an All-Star in the process.
That all-star is Vucevic, who is a double-double machine. Paired with Lavine and Markkanen, that trio will score a tone of points and makes a Bulls team who was on the bubble now someone who can move up in the standings. It also sets the Bulls up for the future as both Vucevic and Lavine have two years left after this season. You can bet the Bulls will be looking to build around that duo and put a great team on the floor.
"I am looking forward to joining the Chicago Bulls and being a part of this great and special organization! Go Bulls!"
- Nikola Vucevic posted on his Twitter

— Daniel Greenberg (@ChiSportUpdates) March 26, 2021
PG help is still a must
Following their deals earlier in the day, most NBA executives felt the Bulls were not done, and they would look to acquire a PG. That was an option for Chicago as they tried to bring in Lonzo Ball or Gary Trent Jr. Ball seemed to be the closest deal to getting done as Markkanen was offered up in the package. Unfortunately, the Pelicans wanted a little bit more, and talks broke down after that.
What Chicago needs to keep an eye on now is the buyout market, as they will have about 10 million dollars to play with. At the very least, that should allow them to acquire a better PG than they have now for the rest of the season, and it will go a long way in helping this franchise. While it is unclear who some of these buyout candidates are, look for the Bulls to patrol the market and see what they can do.
Chicago will be a big player next season
With the addition of Vucevic, Chicago has two key pieces that they are sure to build around. With Markkanen in the final year of his deal this season, I find it less likely he returns next season, especially with Vucevic coming in and playing a similar style of play.
Not only does Chicago have plenty of new assets to play with and build around, but they will have approximately 50 Million in cap space next summer to acquire even more pieces. You can bet the Bulls will be in the market for Ball, Kyle Lowry, and any other point guard, for that matter, to make this team better.
For the first time in a long time, the Bulls made moves that significantly impacted this franchise in the short term and the long term. Karnisovas and company continue to prove they are the right men for the job and have done well with this team. Thursday was a great day to be a Bulls fan.
Thank you @OrlandoMagic ??! pic.twitter.com/Kk7BUVUbug

— Nikola Vucevic (@NikolaVucevic) March 26, 2021