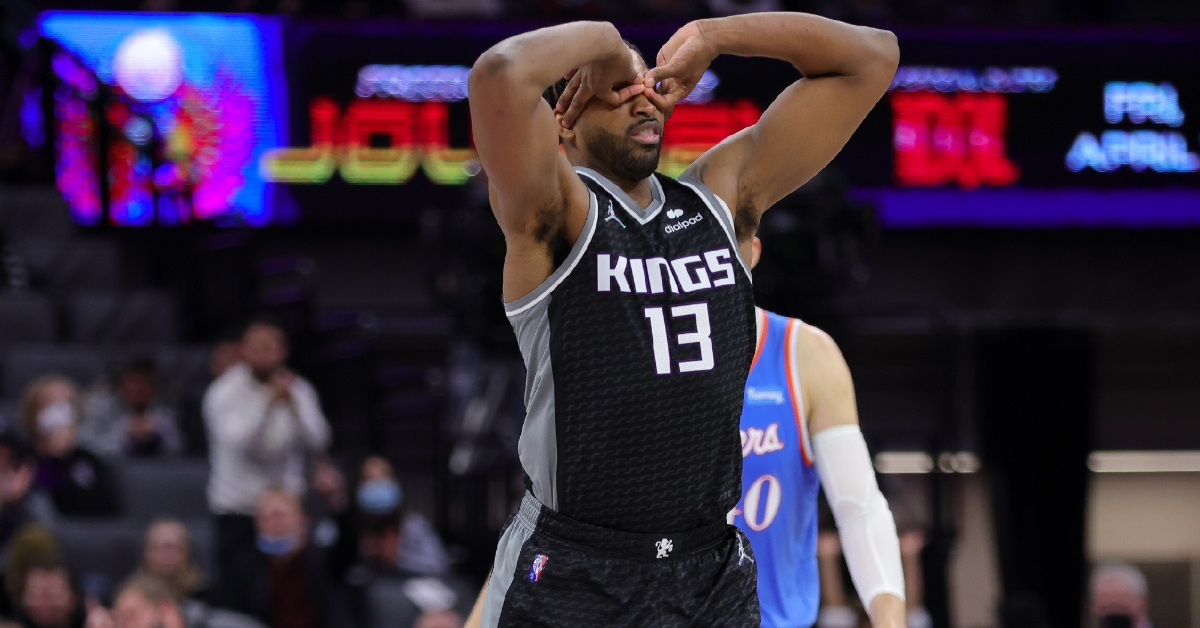 | | |
| --- | --- |
| Six options for Bulls before trade deadline | |
---
| | | |
| --- | --- | --- |
| Tuesday, February 1, 2022, 7:05 PM | | |
With the trade deadline rapidly approaching, fans will get a good sense of how serious the Bulls are about winning this season. As the injuries pile up and this team's depth is put to the test, adding pieces seems like a given, but at what cost. At this point, Chicago doesn't have a ton of trade ammunition, and the ones they do have are playing so well that losing them will hurt this team in the long run.
Regardless, Chicago continues to field one of the smallest rosters in the league, and if they want to be taken seriously come the postseason, they will need to add frontcourt help. PF seemed like the position of need all season, but with rumors swirling that Williams may be set to return in March, those talks are dying down. Not to mention the PF market is loaded with talent that trading for someone in that position will cost the Bulls more than they want to give up.
That doesn't mean Chicago is entirely out of the loop for frontcourt help, as that still seems to be their primary focus. However, things have shifted in a different route as the Bulls are looking to add a backup center instead of trading for a PF. While this may not seem like a good idea, it works for this team because they can pick up a player who can play both the PF and C spots.
Here is a list of names that could be available:
Tristan Thompson or Richaun Holmes
The Kings continue to struggle when it comes to winning games, and now a lot of their premier talent is at risk of being dealt. Holmes is one of those elite players as he has emerged as a legitimate start in this league. Making 10. 3 million this season, Holmes is under contract until 2025, so trading for him will take a lot. He would be an excellent addition for this team if they could get it done.
On the other hand, Thompson is not only making less, but will be a free agent at season's end. Add in that he is north of 30, and he is an excellent veteran piece that would come without a high asking price. Thompson also has plenty of playoff experience, which this team doesn't have, and the Bulls would love to add him to their second unit.
Derrick Favors (OKC)
Despite beating the Thunder last week, the Bulls found out how formidable an opponent they can be as they blew a double-digit lead and held on by one. That was one of the better games the Thunder have played this season, but they post one of the worst records in the league. Because of that, a few players could be available with Mike Muscala and Favors as options.
Muscala is an intriguing name given his low contract number and an additional year of control beyond this season. However, to me, Favors is the perfect option for Chicago as he can play both the PF and C position. Favors has plenty of starting experience, and worst comes to worst, the Bulls could insert him as the starting PF if they trade for him.
Even if he isn't having a great season, Favors has plenty of playoff experience, and adding him to your roster is a no-brainer. He is making nearly 10 million this season, so the Bulls would have to take that on, but they may be willing to know what he can do.
Maxi Kleber (Dallas)
One of the more overlooked players in the league resides in Dallas in Maxi Kleber. Making 8.7 million this season and under contract through 2023, Kleber is a player that would fit in nicely with this team.
For those who haven't seen him play, Kleber is a poor man's version of Lauri Markkanen, who gives you size on the inside and can stretch the floor from a distance. When the Bulls lost Markkanen and Thaddeus Young, Chicago lost two of the more versatile frontcourt players in the league. Kleber gives them a chance to fix that and could prove to be a valuable asset beyond this season.
Robin Lopez or Thomas Bryant
Two other names the Bulls could look at are Robin Lopez and Thomas Bryant. Lopez is no stranger to the Bulls team, having spent three seasons with the team under Fred Hoiberg and Jim Boylan. A starter for much of his time, Lopez also played well off the bench and is a buyout candidate after a 22-game stint with the Magic hasn't gone well.
On the other hand, Bryant is a very intriguing name as he has fallen out of a regular role in Washington. With former Bull Daniel Gafford looking like their C of the future, Bryant has been on the outside looking in and maybe looking for a change. After a torn ACL ended his season last year, Bryant is looking to prove himself again and has played in just seven games this season. When healthy, He can give you very valuable minutes, and his size and physicality will come in handy come the postseason.