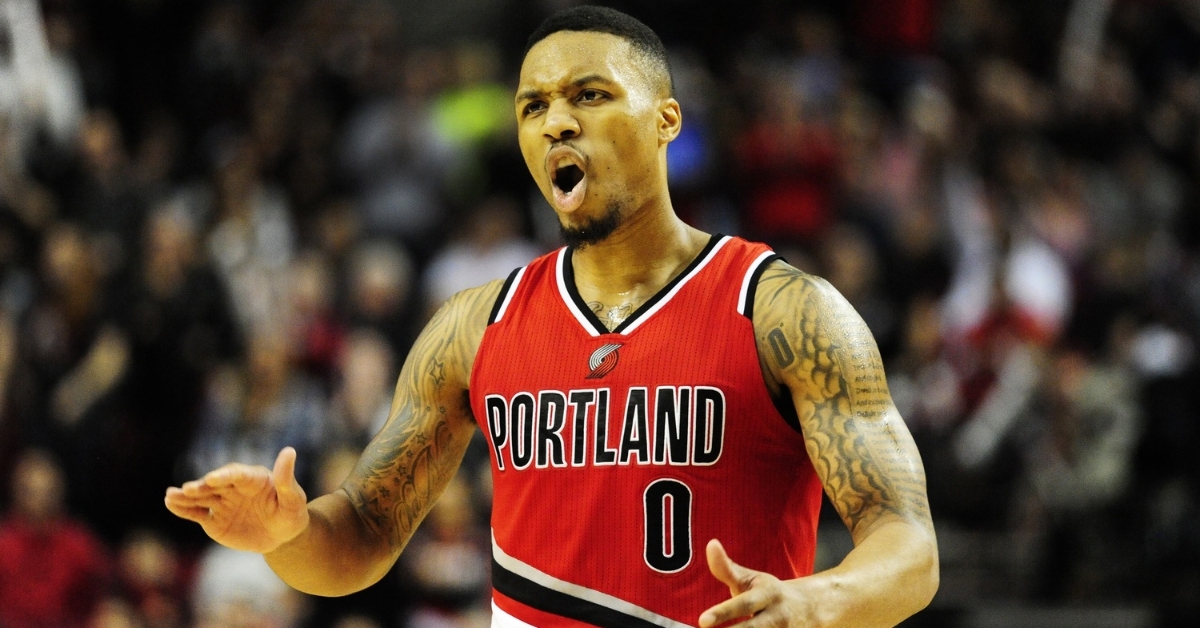 | | |
| --- | --- |
| NBA drama could benefit the Bulls | |
---
| | | |
| --- | --- | --- |
| Tuesday, June 15, 2021, 9:50 AM | | |
The Bulls have had their fair share of drama in recent seasons, but they are not the ones in the spotlight for once. It is refreshing to see this team drama-free and have a sense of direction, but you can't say that about some other teams in this league.
With certain organizations going up in flames internally right now, could the Bulls reap the rewards of possibly adding pieces while other organizations crumble. We recently saw the Portland Trailblazers part ways with long-time coach Terry Stotts as they failed to make a deep playoff run yet again. Led by the guard combo of Damian Lillard and CJ McCollum, the Blazers have one of the best backcourts in the league.
However, now it appears as if Lillard may want out of Portland and could look to land a max deal somewhere else. Given his skill set and what he brings to the table, he will make any team instantly better, and should he become available. I expect the Bulls to make a run at him even if he is out of their price range. Chicago is looking for PG help, but they want more scoring, which Lillard brings to the table. Pair him with Zach Lavine and Nikola Vucevic, and that offense could be scary for a long time while making the Bulls a legitimate Eastern Conference threat for years to come.
While I don't see Lillard to the Bulls happening, what about the turmoil in Dallas at the moment where several players of the Mavericks organization are fed up. With Luka Doncic nearing the end of his contract and on the verge of seeking 200 plus million of his own, there are reports that Doncic, along with several others in the Dallas organization, are fed up with Haralabos Voulgaris.
Voulgaris was a former gambler who has turned into an NBA executive and has been with the Mavericks full-time since 2018. Not only that, but Voulgaris has plenty of power behind the scenes, and that is what is starting to rub a lot of players the wrong way. Not only has he had a say on draft picks, but also on day-to-day lineup decisions. That is not how an organization should be run, and I can see why players are growing frustrated with the Mavericks.
Doncic especially is the name to watch as he is not only the face of the franchise, but possibly the face of the NBA within the next few years. Dallas needs to hold on to him, but if he is that frustrated and wants out, what does that tell you about the organization. That could potentially be the first domino to fall in what could be an epic franchise collapse that could land other players seeking greener pastures.
One of the names that could potentially strike interest for the Bulls is that of 24-year-old Jalen Brunson. Fresh off his third season in the league,
Brunson has already shown steady improvement, and there is no reason that shouldn't continue. The backup PG is coming off a career-best year in which he averaged 12.6 PPG, 3.5 APG, 3.4RPG in 25 minutes off the bench.
What stands out the most is his shooting percentage, in which he made 52.3% of his field-goal attempts while also knocking down better than 40% from deep. Brunson is also owed a non-guaranteed 1.8 million dollars for next season so he could become available for a bargain price for Chicago. Brunson may not be ready to be a long-term solution for anyone, but the Bulls would be wise to look and see what he can do if available.
At worst, he comes off the bench to become a better version of Tomas Satoransky, which would automatically be an upgrade off the bench. Brunson is a well-rounded player with a smooth jump shot and seemingly makes excellent decisions with and without the ball. Those are all things you look for in a point guard and is the most significant need this team has.
The biggest snag in acquiring Brunson would be what it would take to get him. Dallas may let him walk for nothing, but they could also look to sign him and do a sign and trade with another team. One thought would be the Bulls bringing back Lauri Markkanen and then trading him to Dallas for Brunson in a sign and trade deal.
Markkanen is a great player, but after trading for Vucevic last season, his days in Chicago appear to be over. He is a better shooter than Kristaps Prozingis, and he has gone on record by saying he wants to play with Doncic. It would be a win-win for both sides. The Bulls would get a potential PG solution in Brunson, while the Mavericks would land a stretch forward to pair with Doncic and Prozingis giving them the best international cast of players on the floor.