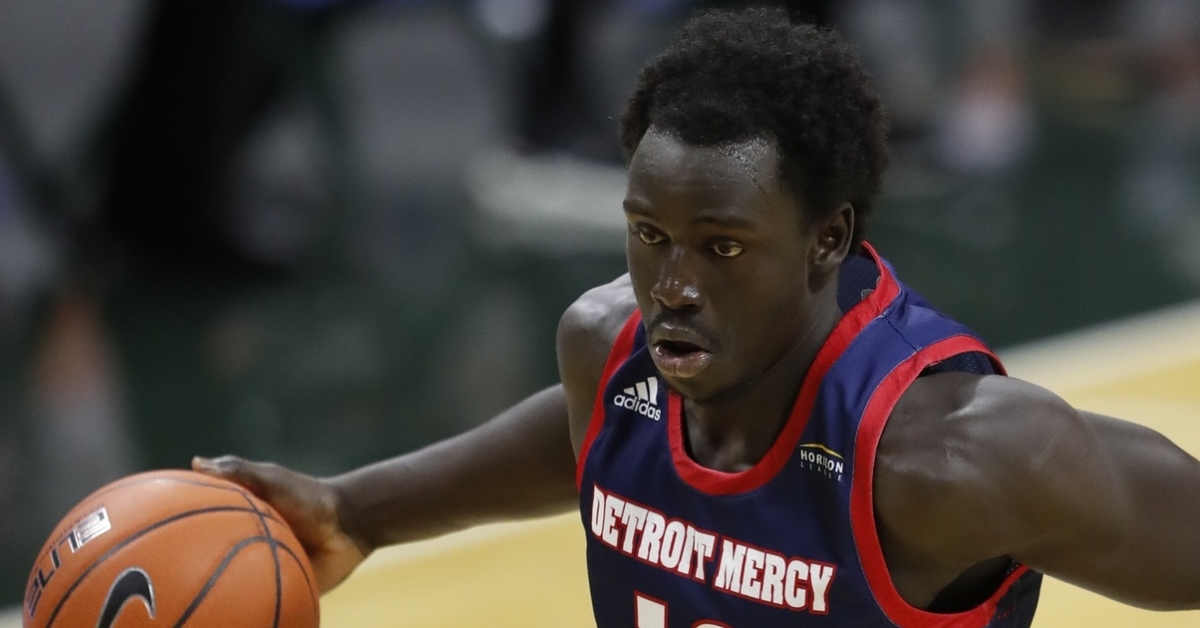 | | |
| --- | --- |
| Bulls reportedly showing interest in NBL Rookie of the Year | |
---
In his third season since taking over the Bulls front office, Arturas Karnisovas has done an impressive job transforming this roster. After completely gutting the roster and basically starting from scratch, Karnisovas took this team from 31 wins and turned them into a 46-win playoff team a year ago.
That is only the beginning, as his track record of success from the Denver Nuggets has now arrived in Chicago, where the pressure to sustain a consistent winner is high. Karnisovas has the pieces in place as Lonzo Ball, DeMar DeRozan, Patrick Williams, and Nikola Vucevic are four of the teams five starters from last season and will all be back.
Zach Lavine is currently a free agent, but look for the Bulls to offer him the Supermax to keep him around. Other guys like Ayo Dosunmu, Coby White, and Alex Caruso are also with this team, giving them a solid eight-man rotation with plenty of scoring options. Apart from those eight guys, this team could look a lot different last season as Karnisovas may look to improve the bench this offseason.
We have heard the word continuity surround Bulls camp all offseason long as many players want to run it back with the same roster. While I understand that thought process when you look at the injuries they dealt with, this team needs to add more pieces, which is why restructuring the bench is huge.
While the trade market and free agency should be crazy again this season, I don't expect the Bulls to make a massive move unless it involves Vucevic or White in a sign-and-trade scenario. With one pick in the NBA draft, the Bulls need to make sure they hit with that pick as they will not have a fallback option if it fails.
Despite having so many different directions to go, Karnisovas has been known for looking outside the NBA ranks and has done so once again as he is looking to bring the NBL rookie of the year Bul Kuol for Summer League action. Although there hasn't been a ton of information leaked on this yet, there is a lot of summer league buzz surrounding Kuol, and the Bulls have been the most active in trying to get him to join their summer league team.
Should Kuol say sure, let's do it, there would be some scheduling conflicts to work around as the 25-year-old has committed to playing with South Sudan for some African Qualifying events. While most fans are not familiar with the NBL, this is just one of those professional leagues overseas where many NBA teams will give successful players a chance.
Kuol is no exception, as the rookie of the year had a phenomenal season. Not only did he lead the Knox Raiders in PPG with 18.2, but he knocked down 35% of his three-point attempts. He also added nearly five rebounds per game and was doing this, playing just 21 minutes per contest. Should you increase those minutes, the numbers are sure to follow, so you can see why Karnisovas has some interest.
Not only was Kuol the NBL rookie of the year, but he spent the 2021 season playing for the University of Detroit Mercy. He averaged 15.6 PPG on 41% shooting from deep en route to being named All-Third team Horizon League during that season.
Should Kuol want to come stateside and join the Bulls summer league roster, he would be a long shot at making the team. However, given what you saw with Detroit Mercy and then again in the NBL, there is a lot of potential in his game. That alone is worth a G-League contract where he could form an excellent trio with Devon Dotson and Marko Simonovic as the possible two-way players next season.