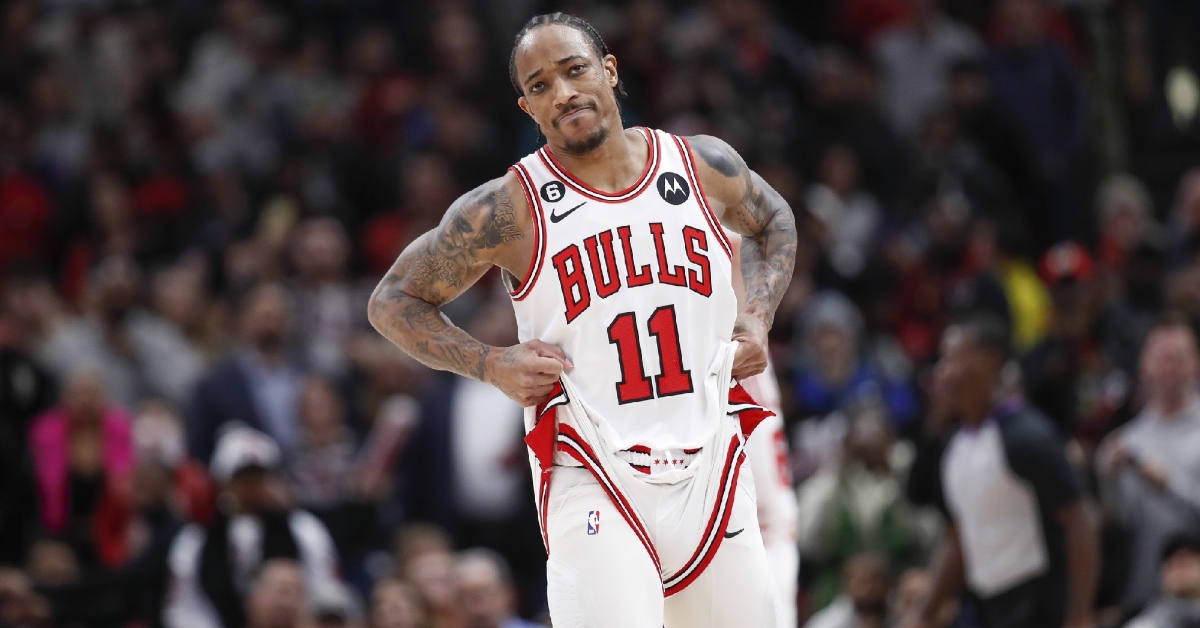 | | |
| --- | --- |
| Bulls meltdown late against Clippers | |
---
| | | |
| --- | --- | --- |
| Wednesday, February 1, 2023, 7:49 AM | | |
CHICAGO - Unless you are in complete denial about where this Chicago Bulls (23-27) is, it is time to start facing the reality of the situation. The truth is that this team is not very good, which has been apparent for a while. Take this season out of the equation for a minute, and this team has been 16 games below .500 since January of last season.
You can use the Lonzo Ball hurt excuse all you want, but there are no more excuses for this team. Things need to change, and it is up to the front office to figure out those changes and make them happen. After a disappointing road trip that saw the Bulls drop two winnable games, Chicago returned home on Tuesday night to host the Los Angeles Clippers (29-25).
Like the Bulls, the Clippers have been a disappointment, but unlike Chicago, they are still finding ways to win games and are in the playoff picture right now, out of the play in round. Chicago is trying to figure out a way to do that, but when you can't win in the third quarter, you will make things very difficult for yourself.
Once again, the Bulls started fast and continued to play well throughout the first half as they built a four-point halftime lead of 58-54. As we have seen far too much in recent weeks, the Bulls have not only come out flat in the second half, but the third quarter has done them in. That continued to be the case on Thursday as they were outscored by five points in the third and then by four more in the fourth quarter. That was the difference in the game as Chicago crumbled in the closing minutes again to fall 108-103.
Granted, Chicago has a very nice Big 3 to lean on, but any time Nikola Vucevic leads your team in scoring, that tends to be an issue. No one is saying that Vucevic is a bad player, and with a team-high 23 points to go with 14 rebounds, he continues to prove it. However, him leading the team means the other parts of the Big three struggled, and that is never a good sign for the Bulls.
Look at Demar DeRozan, for example. Sure, he did finish with 20 points, but that is well below his season average. He was also just 8-19 shooting which was an overall rough night for him. The same can be said for Zach Lavine and his 18 points. Lavine was far more efficient than DeRozan but needed to be more aggressive when they needed him the most. However, he did add 14 rebounds for a double-double, but not enough to win.
Those three continued to shoulder the load for Chicago, but they also had three more players land in double figures. Patrick Williams and Ayo Dosunmu added 11 points from the starting lineup, as all five of the Bulls starters landed in double figures. You also had 10 points from Alex Caruso off the bench and eight more from Coby White, as they were the bulk of the second unit.
Like the Bulls, the Clippers have several guys they like to lean on, one being Kawhi Leonard when he is healthy. That is the biggest key for him, staying healthy, as he has missed a ton of games since signing with the Clippers. Tuesday was one of those games where the Bulls wished he would have been out, as he finished with a game-high 33 points.
Paul George is the other member of the dynamic scoring duo for the Clippers, but he struggled to find his footing in this one. Give the Bulls defense credit for how they defended him, as he finished with just 16 points, but did add 10 rebounds. With George being held in check, Los Angeles needed someone else to step up and got that in a big way from their bench.
Norman Powell was a man on a mission on Tuesday as the veteran collected 27 points off the bench on 7-11 shooting while also going a perfect 10-10 from the free throw line. He was one of the main reasons a comeback bid was not going to happen, as he carried the Clippers bench and picked up a ton of slack.
The Clippers also saw Ivica Zubac come away with a double-double finishing with 14 points and 12 rebounds in the win. Chicago will continue their homestand on Thursday when they welcome in the Hornets.