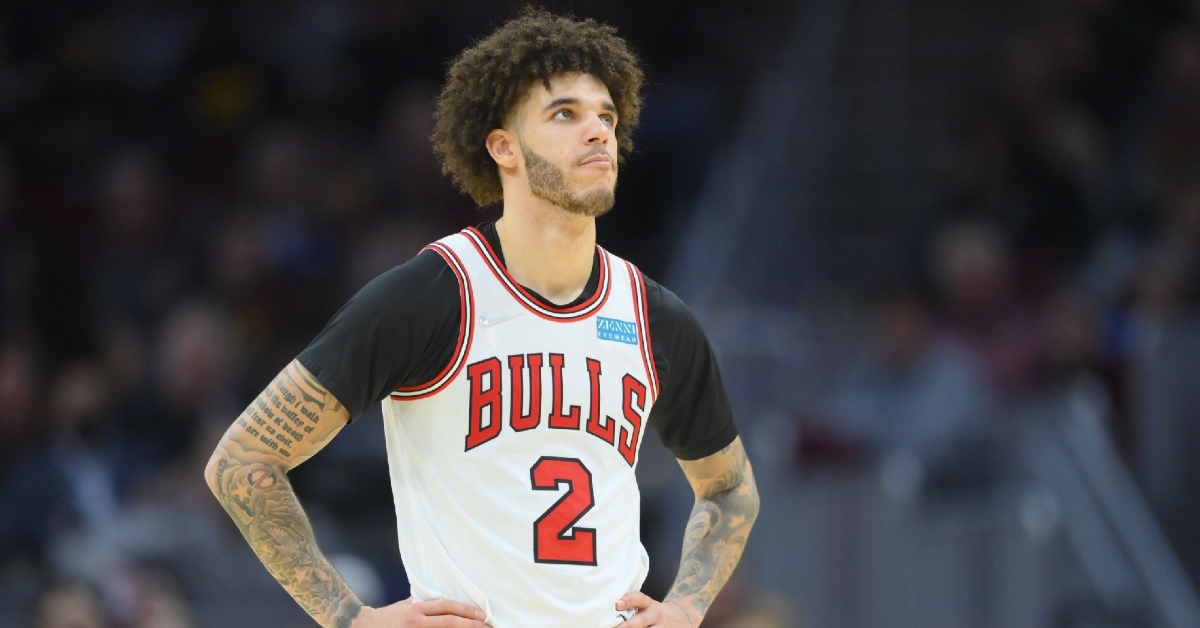 | | |
| --- | --- |
| Bulls Season Report Cards: Point Guard | |
---
| | | |
| --- | --- | --- |
| Monday, April 17, 2023, 5:00 PM | | |
Now that the Chicago Bulls season has ended, it is time to focus on the offseason ahead and what might become of this franchise. This is arguably the most challenging offseason that this team has faced in a long time, as tons of questions need to be answered, and many improvements on this roster need to be addressed.
From not knowing what the future holds for Lonzo Ball and if he will ever play again to having pieces like Nikola Vucevic and Coby White possibly be on the way out, this roster will look miles different for Arturas Karnisovas and Marc Eversley next season. Before we get to that point, it is time to look back at this past season which resulted in a 40-42 record.
Granted, this was not the season anyone envisioned, but the Bulls still found a way to make the play-in tournament and came four minutes from making the playoffs. Considering they didn't have an actual PG on their roster most of the season, that is an accomplishment as we begin our season report card series with the PG position.
Lonzo Ball
There is no question that the lack of a PG on this team has hurt this team both offensively and defensively. You saw that last season when the Bulls were sitting at 38-21 and then lost Lonzo Ball for the season. They won just seven games the rest of the way and knew coming into this season he would be gone most of this season also.
With him missing, the Bulls had no PG until late in the season, which is a big reason why this team was under .500 most of the season and even fell to nine games under at one point. With him having another knee surgery late in the season, it is now becoming a question as to whether or not Ball has played his last game in Chicago as a Bull.
Grade: N/A
Patrick Beverley
When the Bulls entered the trade deadline and elected to stand pat, a lot of people questioned the thought process of the Bulls front office. They knew the needs of this team and yet, for whatever reason, chose not to address those needs.
You had the rumors of John Wall and Russell Westbrook signing from the buy-in market, but after both landed elsewhere, the Bulls had to rely on a last-minute attempt to land a PG. In came Patrick Beverley via the buy-in market as he joined his hometown team from the Lakers.
Not the scoring PG people are accustomed to, Beverley is similar to Ball in many ways, but offers a different production than he does on the floor. In his 22 games with the Bulls, Beverley averaged a shade under 6 PPG but added close to five RBG and five APG. However, he brought a certain toughness with him, which the team lacked and worked in their favor.
Grade C+: When the Bulls ultimately chose to bring in Beverley, the reaction was mixed as he is a love him when you have him, hate him when you don't type of player. However, to his credit, this team needed him as the Bulls went 15-8 with him on the floor and surged enough to make the play in. While he didn't give them much offensively, he was excellent defensively, and it will be interesting to see if the Bulls retain him knowing the situation surrounding Ball.
Ayo Dosunmu
When it was revealed that Ball would again miss time, if not the entire season, the Bulls had a decision to make as to who they would go with at the PG spot. Although they had several options, Billy Donovan elected to go with second-year man Ayo Dosunmu. Coming off a decent rookie year, many people were expecting big things from him this season, especially on the offensive end.
What they got was an inconsistent player that went through a sophomore slump before landing back on the bench toward the end of the season. This guy averaged just 8.6 PPG and seemed to lose that edge defensively that he showed as a rookie. However, his second-half numbers were much better, which is something to build on for 2023-24.
Grade C: When Dosunume entered the draft in 2022, he was viewed as one of the top scorers in the entire draft. He fell to the second round, where the Bulls scooped him up. Across his first two seasons with Chicago, Dosunmu has been inconsistent at best, but has shown the ability to score and play solid defense. This is a player best suited for a bench role, and Donovan realized that during the second half of the year when the Bulls started winning.
The Bulls also had 2023 G-League MVP Carlik Jones on their roster for seven games and averaged around 3.0 PPG during that time. He gets an incomplete as he didn't log enough time to earn a grade.
https://www.youtube.com/watch?v=caVekECYmi8