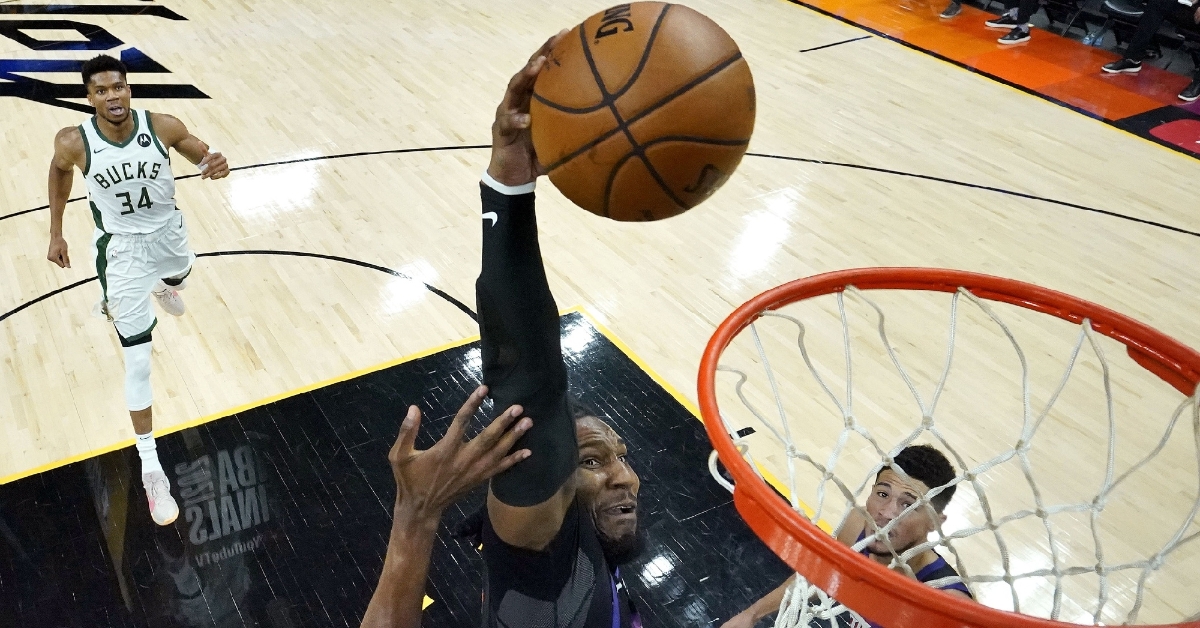 | | |
| --- | --- |
| Bulls News: Does trading Coby White for Jae Crowder make sense? | |
---
| | | |
| --- | --- | --- |
| Tuesday, September 27, 2022, 10:32 AM | | |
As the doors to the United Center open this week, things get real as NBA training camp gets underway. This is when all 30 and soon-to-be 32 teams will enter with the same goals and expectations in mind: to become NBA champions.
Those goals are more realistic for some than others, but when it comes to the Chicago Bulls, they have every reason to have high expectations for this year. Coming off their first winning season and playoff berth in five years, the Bulls return virtually that entire roster from a season ago and should be in a position to make noise again.
How much noise hinders how this team can adjust to not having Lonzo Ball in the first half of the season and if they can stay healthy was a huge issue a season ago. With their roster practically intact and not much financial flexibility to work with, the team fans see for the first preseason game is most likely close to what they will get on opening night.
However, don't put anything past Arturas Karnisovas or Marc Eversly when it comes to improving this team, as they will continue to monitor the market and see what can be done. One way to get better would be to trade for another player, and Jae Crowder of Phoenix could be that guy to help this team going forward.
When you look at everything the Suns franchise is going through and how much drama is coming about, there will be some changes coming to that organization sooner rather than later. When it comes to Crowder, he has an expiring contract and already feels like his time is ending sooner than most think.
If that is the case, the veteran forward won't be out of work long as plenty of teams would be lining up at his door to bring him aboard. Chicago better be one of those teams, as he gives this team exactly what they need. Granted, he may not be the flashiest name out there, but Crowder is a veteran who knows his role and has seen time as both a starter and a bench player.
Someone capable of dropping 12-15 points a night when given an opportunity, Crowder brings with him the big game experience you can't teach, including 107 career playoff games. 56 of those games have come in the last three seasons where he made the NBA finals twice. That alone is more than this entire Bulls roster, so there is something to be said about that.
He's the kind of player whose physical toughness and floor spacing would fit into almost any roster, especially the one in Chicago. Owed 10.1 million for this season, Chicago would have to get creative to land that salary, but that brings back the Coby White topic of conversation.
For the past three seasons, White has heard his name surrounding trade rumors only to see nothing come from it. This is the season I expect something to happen, and perhaps landing Crowder creates an opening for the Bulls to ship him to Phoenix in exchange for Crowder.
Whether or not the Suns would even want White is another question, but keep in mind he is very close with Chris Paul, which could be the kicker. White is also a guy who can start or come off the bench and brings with him plenty of shooting and scoring abilities off the bench.
Losing White would be a massive blow to the Bulls bench, but if it were a move to lure Crowder to Chicago, many fans would be for it. Now that this Bulls roster has tasted the postseason, they will want back in, and the more experience you have, the better.
Adding guys like Crowder doesn't come easy or often, so if the chance is there, you have to take it. Look for more on this to come out once the preseason gets underway, and expect the Bulls to be in on him if he is indeed on the trade block.