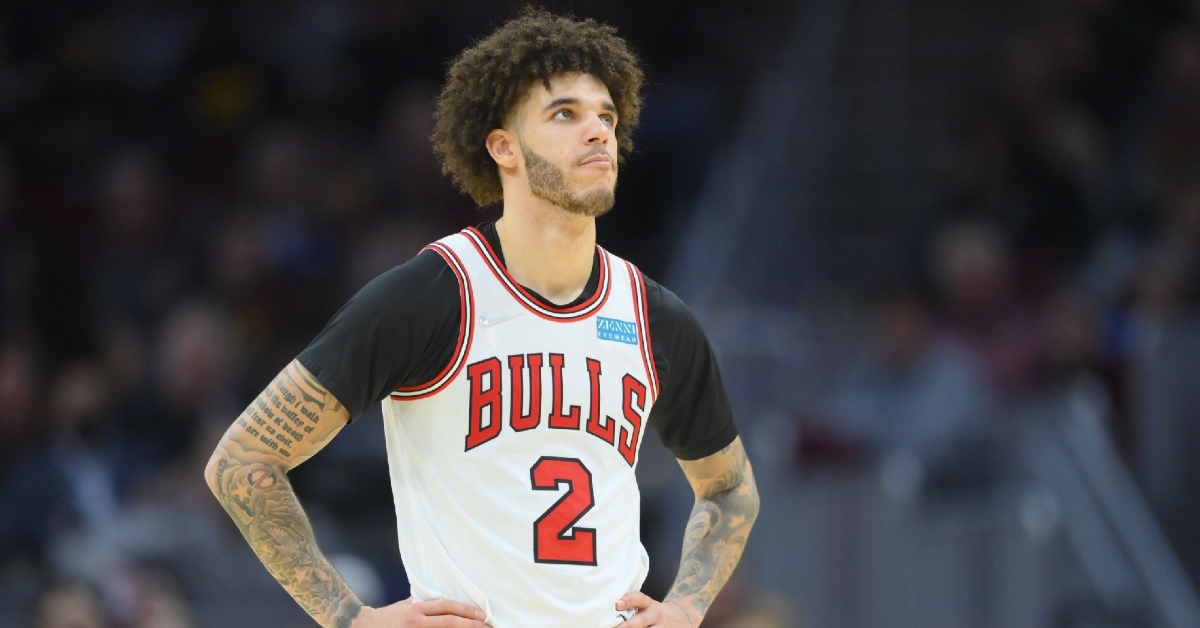 | | |
| --- | --- |
| Bulls lack of depth loom large in loss to Cavs | |
---
CLEVELAND – There haven't been too many things to complain about when talking about the Chicago Bulls (17-9) this season. After all, they are one of the best teams in the Eastern Conference and continue to find ways to win games despite being healthy at any point this season. At some point, the health, or should I say lack of health, was going to catch up to this team, and that was the case last night against the Cleveland Cavaliers (14-12).
With four players out due to COIVD issues and two more players injured, the Bulls were down to 11 healthy bodies for last night's game which is never an easy task. Given the circumstances, Chicago was able to sign a player in what is known as a hardship roster and added Stanley Johnson out of the G-League, who spent the preseason with Chicago.
Short-handed or not, the Bulls are not going to make excuses for themselves as no one will feel sorry for them if they are missing players. The Bulls still have Zach Lavine to lean on, who led the team once again with 23 points as he wasn't alone when it comes to having a solid game. Nikola Vucevic continued his resurgence since returning from the COVID list as he dropped 18 points to go with 12 rebounds while Lonzo Ball (19) and Derrick Jones JR (11) rounded out the double-digit scoring for Chicago.
Outside of that, points were hard to come by, with Troy Brown Jr adding seven off the bench, which was the next highest total on the team. With Devin Dotson and Tyler Cook not playing, Chicago had to role with nine players last night, which is never easy to do at the NBA level. The Cavaliers continue to be much better than people thought and have played the Bulls extremely tough going back to the preseason.
They have an explosive PG in Darius Garland, who led all scorers with 24 points and continues to show he can lead this offense with Collin Sexton out. Not only that, but the Cavaliers play with one of the biggest lineups in the league, starting two centers in Jarrett Allen and Evan Mobley while also having former Chicago Bull Lauri Markkanen in the mix. That makes for three players 6-10 or taller, which not many teams can say.
All three of them added at least 13 points on Wednesday as their balanced scoring had the Bulls guessing where the points would come from. Add in the 11 points from Kevin Love and Ricky Rubio off the bench, and Cleveland had a balanced scoring attack that was tough to contain as the short-handed Bulls had no chance in the 115-92 defeat.
Big teams will be an issue
Not only does Cleveland have a big team in terms of who they use in their starting lineup, but the Bulls were exposed in this game. Everyone knew the one disadvantage this team would have from day one is size, as Chicago doesn't have any size on this roster. Outside of Vucevic and Tony Bradley JR, no one on this roster is above 6-7, making it difficult to imagine how they have been able to hold up against bigger teams so far.
Credit the job Billy Donovan and his staff have done for being able to win games despite their lack of size, but the Cavaliers are a whole different animal. Not only do they have four players at least 6-10 on their roster, but three of them start making them one of the tallest teams in the league. That doesn't bode well for the smallest team in the league, and you could see why last night.
The Pacers are open for business
This will sound like a broken record, but the lack of size will hurt the Bulls at some point this year, especially if they make the playoffs in a seven-game series. This team will have to add size at some point because even if Patrick Williams returns, he still isn't a big body.
Several names have been rumored for the Bulls to be interested in, and the most common name that fans have heard thus far is Marvin Bagley. He would be an excellent addition to the team, especially at the Power Forward position. However, some new names from a division rival could soon be on the Bulls' radar to add some much-needed size to the mix.
If the Pacers are seriously content on rebuilding, which it seems like they are, Caress Lavert, Myles Turner, and Domontas Sabonis are all names that could be on the move. All three of them provide much-needed size, and all three would fit in well for this team. Chicago is a playoff-caliber team, they are one of the best teams in the East, but to be a title contender, they need one more piece at the PF position.
Are the COVID issues a concern?
When the season started, the NBA said they were doing very well regarding the vaccine process. The Bulls are one of the few teams that are 100% vaccinated, which is a good thing when you consider some teams are at less than 80%. Despite that, the Bulls have been hampered with COVID the last month, and it has gotten worse over the last few weeks.
Vucevic was the start of it as he had to miss five games after testing positive. Last week, Coby White and Javonte Green were added to the list, and now DeMar DeRozan has joined them as COVID is running ramped through the clubhouse. Usually, this wouldn't be an issue for a team that is 100% vaccinated, but considering how many players are coming down with it in the last few weeks, you have to wonder if this is a concern, not just for the Bulls, but for the league.
At some point, you knew COVID would come back and get some teams, but for it to be going through the Bulls the way it has, especially when the team is 100% vaccinated, has to be a concern for a team not at 100% vaccination rate. The bottom line is this, the Bulls are dealing with it, and several of their major players are missing because of it. They have done an excellent job maneuvering through it right now, but that won't be able to continue if the team keeps losing bodies.