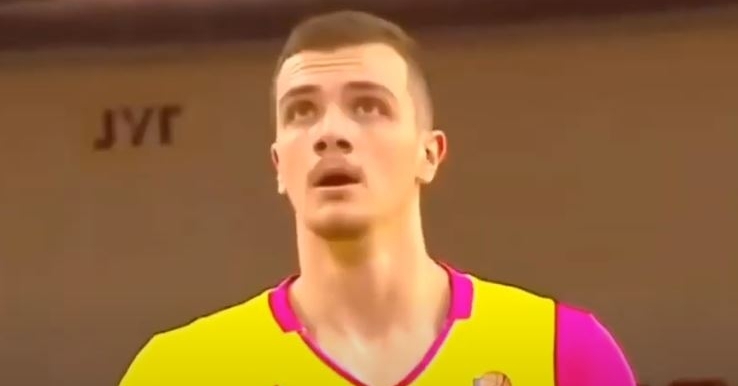 | | |
| --- | --- |
| Marko Simonovic could provide a boost for Bulls next season | |
---
| | | |
| --- | --- | --- |
| Thursday, May 27, 2021, 8:04 AM | | |
When new President Arturas Karnisovas took this job last summer, he knew it wouldn't come without challenges. Perhaps he didn't even know how challenging it would be as the Bulls finished outside the playoff picture after one point occupying the sixth seed.
It was all a learning experience for this group this season, but from all accounts, Chicago should consider this a successful season nonetheless and look forward to next year. One of the biggest challenges Karnisovas will face is getting through what will be a difficult offseason. Chicago is looking to add pieces to their roster but may not have a ton of cap space to do so.
Chicago will also face tough decisions on Thaddeus Young, Tomas Satoransky, and Lauri Markkanen as their future with the team could hinge on what is done in free agency. Markkanen is the most significant question mark out of all of this, as the Bulls failed to reach an extension with him last offseason. Chicago continues to reiterate that he is a big part of this team, but after being subject to a bench role the second half of the season, he may look to link with a new team.
If that is the case, the Bulls will have a gaping hole to fill, but Karnisovas has a plan. That plan may hinge on the Bulls second-round pick from 2020 in Marko Simonovic. One thing we do know about Karnisovas is that he is a brilliant basketball mind, especially when it comes to the European circuit. Take Nikola Jokic, for example, who was a second-round pick. Karnisovas felt he was ready to play sooner than most and brought him over. Now he is an MVP front-runner for Denver.
Simonovic may be on a similar trajectory to Jokic, and if Karnisovas feels he is ready, then we should trust him. As next season begins, the Bulls can carry upwards of 17 players, two of them being two-way contracts. The Bulls have six guaranteed contracts, with Young and Satoransky holding on to partially guaranteed deals depending on what the team does. As a result, Chicago has significant roster space to fill, and Simonovic could be added as Markkanen's replacement.
For those unfamiliar with Simonovic or who have forgotten about him, he was taken in the second round, 44th overall in last summer's NBA draft. The 6-11 big man currently plays overseas for the ABA as a member of Mega Soccernet. When Simonovic was drafted, Karnisovas said he would remain in Europe for one more season. Well, now that that season is over, it appears that he may be landing stateside sometime soon.
A bit undersized for the center position at just 225 pounds, Simonovic is the classic stretch forward and would be the perfect replacement for Markkanen should it come down to that. Across 25 games this past season, Simonovic averaged 15.7 PPG to go with a career-high 9.1 RPG and 1.7 APG. He did all that while shooting 47.3 % from the floor and 35% from deep. Simonovic also recorded nine doubles and registered a career-high 28 points on February 28.
There is a lot to like about this young player, and it all starts with the same program that developed Jokic. If anyone knows anything about that program, it is Karnisovas, and he will know when these guys are ready. There is no question that this 21-year-old needs to hit the weight room, but he is an unproven prospect who can shoot. He may not be as gifted all around as Jokic, but that doesn't mean he won't be a decent player.
Simonovic can shoot, but he is a lengthy big who plays extremely light on his feet. He has many natural skills that bode well for the NBA game, and some of those could help right away. Nikola Vucevic would be a great mentor for the skill sets he lacks, so there shouldn't be any issue helping him redefine his overall game.
Much like Vucevic, Simonovic is a terrific passer and has excellent court vision. That isn't to say that it can't get better. I don't know much about the international circuit or how close to being ready this guy is. However, Karnisovas is the European basketball expert, and if he feels he is ready, we should trust that.