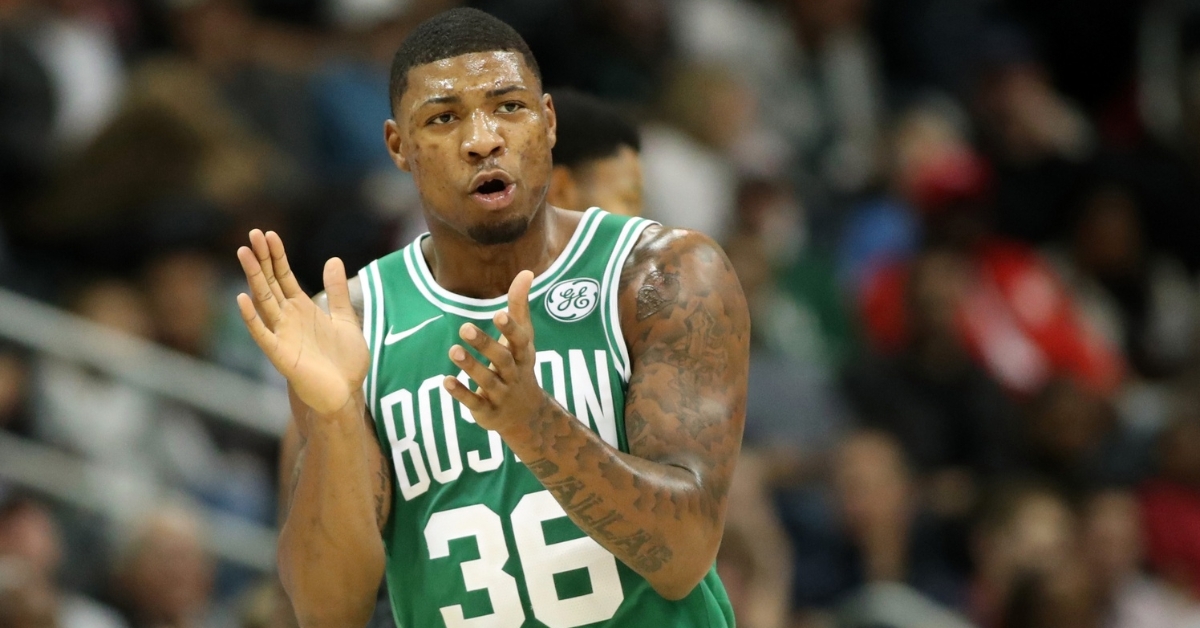 | | |
| --- | --- |
| Could the Bulls make a run at a pair of All-Stars? | |
---
| | | |
| --- | --- | --- |
| Friday, June 4, 2021, 10:04 AM | | |
As the first round of the NBA playoffs is winding down, we have seen some great play from across the board.
Teams like Philadelphia, Milwaukee, Brooklyn, Atlanta have made it out of the East, while Phoenix, Utah, and Denver have advanced out West. Dallas has a shot at clinching the series tonight against Los Angeles as they lead the Clippers 3-2.
When you look at all these teams who have advanced, two things come to mind. First, they are either filled with young or talented rosters or have an elite PG running the show on offense. While the Bulls may be talented, they are far less talented than some of these rosters but still possess the talent needed to reach the postseason. However, unlike the rest of the teams mentioned above, Chicago lacks a true PG presence, and that is one area they are focusing on this offseason.
Lonzo Ball continues to have his name circle with the Bulls, but now there are a pair of new names who Chicago could make a run at in Marcus Smart and Chris Paul. Starting with Marcus Smart, the former Oklahoma St. star has been a fixture in the Celtics lineup since being drafted in 2013. Smart is a versatile player who has seen time as a starter and as a bench player. With Brad Stevens now the President of Basketball operations, look for some significant changes in Boston to be coming soon, and Smart could be someone available on the trade market.
Smart is not a PG by trade but has seen significant time at the PG position and is better than who the Bulls have on their current roster. Coby White has shown signs of improvement, but he fits better as a two-guard than a PG. Although Smart may not be the highly efficient scorer the Bulls are looking for, he has raised his game the past few seasons. Smart is someone who not only can handle the ball, averaging a career-high 5.7 APG, but he can knock down the three at a 35% clip.
For his career, Smart has averaged roughly 10 PPG but 11.3 PPG in the playoffs. The 2020-21 season saw him average a career-high 13.1 PPG during the regular season and then increased that to a career-high 17.8 PPG during the playoffs. He showed he has plenty of game within his skill set and is ready to take off, whether with Boston or someone else.
With a contract of 13.8 million dollars for next season, Smart isn't going to take up a ton of money, but it still may be too much for the Bulls unless they part ways with someone. Tomas Satoransky seems like the most likely casualty if that is the case, as he will be in the final year of his deal next season. Thaddeus Young may also be a trade candidate, but with the future of Lauri Markkanen unclear, I would hang on to him unless they can bring back Daniel Thies.
Another name that could be hitting the free-agent market is a bit more surprising as Chris Paul plans to decline his 44-million-dollar player option. The 36-year-old PG is nearing the end of his career, but after helping the Suns reach the playoffs and knock out the Lakers in the first round, he may be seeking one more multi-year deal to finish his career.
While leaving that much money on the table is a risk, Paul has seen his name surface with Bulls in the past, especially last offseason when Billy Donovan was hired. Paul played under Donovan and had one of his better offensive seasons in a while in the process. He then went on to have a great season in Phoenix this year, so he is far from being finished in this league.
Typically, I am not in favor of signing a player this old to a multi-year deal, but Paul is not just an ordinary player. He could down as a Hall of Famer when all is said and done, and he played close to an MVP level in his 16th season in the league. Not only did he help the Suns finish second in the West, but he did also so by averaging 16.4 PPG, 8.9 APG, and 4.5 RPG in 70 games as he missed just two games this season.
Paul also shot a career-best 49.9% from the floor and knocked down 39.5% of his three for his highest total since his New Orleans Hornets days. The most overlooked thing about his season is he took a 34-win Phoenix team and led them to 51 wins in 2021. Imagine what he could do with a Bulls team that narrowly missed the postseason this year and is stocked with Zach Lavine, White, and Nikola Vucevic for the next few years.
The asking price for Paul won't come cheap, and I am sure he will have multiple suitors out there. However, the familiarity with Donovan could be the key as Paul knows what to expect out of the Bulls head coach. He could be the missing piece to get this team back into the playoffs and possibly do what he did in Phoenix in Chicago.