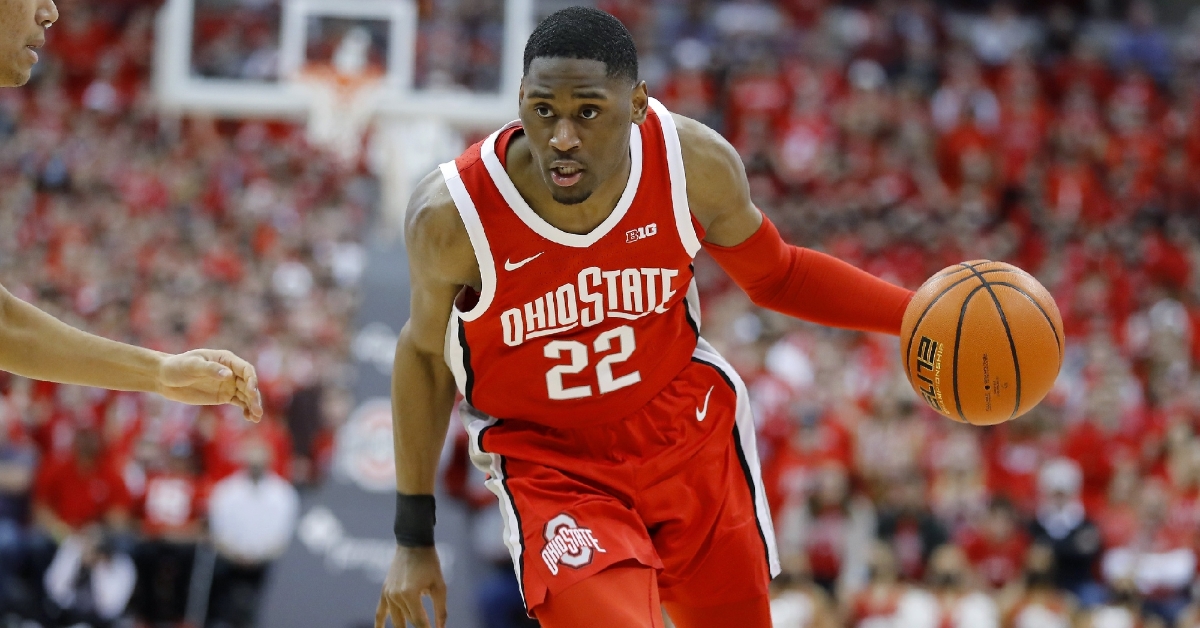 | | |
| --- | --- |
| Three options emerging for Bulls for draft night | |
---
| | | |
| --- | --- | --- |
| Thursday, June 23, 2022, 1:33 PM | | |
It is officially draft day for the Chicago Bulls, with the NBA draft set for Thursday night. Currently, the Bulls are slated to pick at No.18, but there is a lot of chatter that the Bulls are eyeing some sort of trade that could see them lose that pick.
If that is the case, fans would be ok with it to get a game-changing player, but if you are going to make a trade just to make a trade and not get a pick in return, then you might see some anger. Although picking 18th isn't going to land you a sure-fire starter right away, this was the Bulls first winning season since 2017, so there are pieces in place.
With that being said, I do think the Bulls are going to entertain the idea of trading away this pick, but it will only be done if they feel they have a game-changing player available. However, let's for a second say they keep this pick. Then there are plenty of options to look at, with three more names popping up in recent days.
Malaki Branham
While EJ Liddell seems like the favorite to land in Chicago, he isn't the only Ohio State player garnering connections to the Bulls at No.18. Freshman wing Malaki Branham has also seen his name land in mock drafts at 18, which is an intriguing option to look at.
Right now, the Bulls appear set at the guard position, but if a trade is made, Coby White may be on his way out. If that happens, the Bulls would be looking for a guard, and Branham may be an option. Branham may be a one-and-done talent, but he is surprisingly mature and polished for that type of a player.
Throughout his season with OSU, Branham flashed an outstanding shot selection by knocking down nearly 50% of his attempts, including 41.6% from deep. Although not the most athletic player on the court, he is a patient scorer with NBA range and takes what the defense gives him.
To take the next step as a player, he will need to do a better job of creating his own shot at the NBA level, which is a lot easier said than done. When looking at other guards in the league, his lack of athleticism may come into play, but he should be an excellent on-the-ball defender who has drawn comparisons to Will Barton and Khris Middleton.
Marjon Beauchamp
Speaking of guard help, or should I say wing help, Beauchamp is another option to consider at pick 18. Unlike Branham, who was a one-and-done talent, Beauchamp spent last season with the G-League Ignite, so he already has a little professional experience under his belt.
When you look at his 6-6 frame, he has one of the more intriguing body builds in the entire draft class bringing a mix of strength, size, and length. He is one of the better off-the-ball players in this class and will fit in well with a team that likes to get out and run the floor.
He is a plug-and-play type of guy, meaning you put him in a position; chances are he can provide you with quality play. All that makes it hard not to love him, but he does have one glaring weakness, which is shooting the basketball. While he can finish around the rim, shooting 57%, he lacks a true jump shot and sank just 24% of his three-point attempts.
That is not something the Bulls need, as they have enough inconsistent shooters. His lack of shooting will allow teams to sag off him, taking away his driving ability. Unless he develops a secondary play style or a better jumper, Beauchamp will be a work in progress, but he has seen Javonte Green comparisons which worked out well for Chicago this season.
Nikola Jovic
The most significant need for the Bulls at this point is frontcourt help, which will focus on draft night. Whether they address that need by trading for Rudy Gobert or Mitchell Robinson, the Bulls need more size, which they could also look to address at pick 18.
The 19-year-old Jovic from KK Mega Basket is a player worth looking at as I get a poor man's version of Nikola Jokic vibes from him. Arturas Karnisovas has been one of the better European drafters in recent memory, so you can bet he has done his homework on Jovic.
Scouts immediately fall in love with him because of his ball-handling skills, which are extremely rare and great for his size. He is a fluid athlete and has a good-looking jump shot that he can knock down over defenders considering his size.
Jovic is also a player that plays with a lot of energy and isn't afraid to bring it on the defensive end of the floor. That alone has helped him become one of the better shot blockers in Europe, which will bode well for the Bulls.
While most of his attributes would be a dream, Jovic lacks strength in his body, and unless he adds some muscle, it will be hard for him to last. Despite that, he isn't afraid to take on contact, but you need to finish the contact at some point.
Jovic is an extremely smart player, but he is also just 19 years old and has a lot left to discover as a player. When you talk to most scouts, they will tell you they see a lot of Franz Wagner in him, just without the NBA experience.