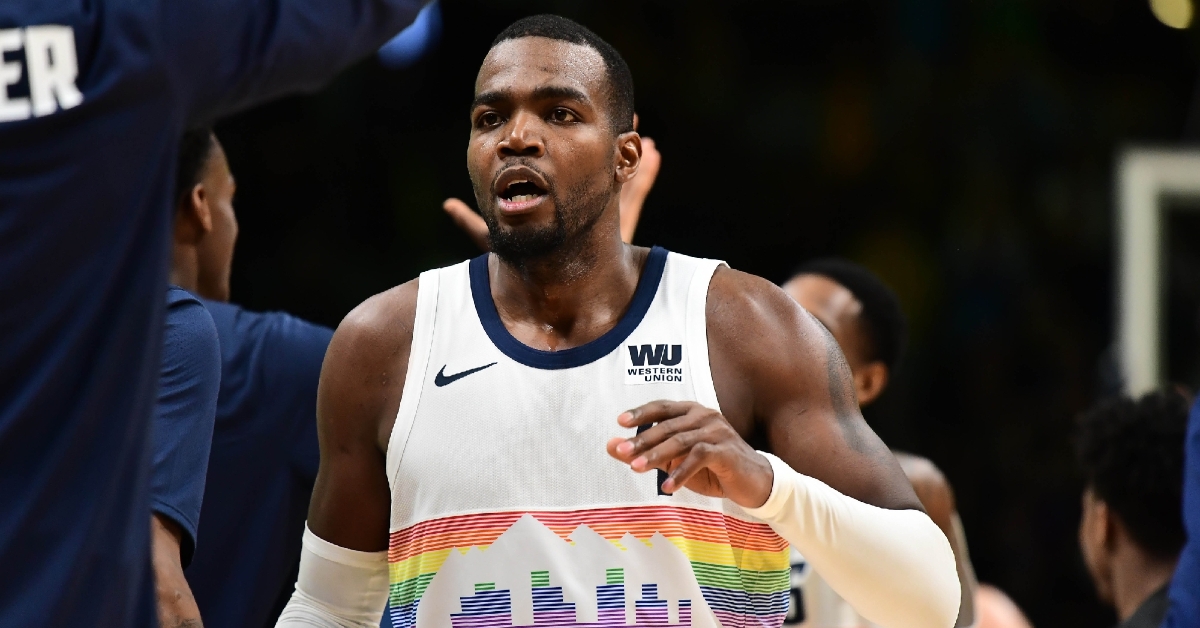 | | |
| --- | --- |
| Bulls searching for interior help as training camp looms | |
---
Outside of the Los Angeles Lakers and the moves they made this offseason, no team has been as aggressive as the Chicago Bulls as they look to contend for the playoffs this season. Led by Arturas Karnisovas and Marc Eversley, the new regime completely overhauled this roster as only Coby White and Zach LaVine are left from the previous regime.
In the process, guys like Nikola Vucevic, DeMar DeRozan, Lonzo Ball, Alex Caruso, and Tony Bradley have all been added to this roster, and now this team has a playoff-caliber roster written all over it. However, even with all the moves this team has made this offseason, one thing continues to be the focal point heading into training camp as this team still lacks overall size, which could be a problem.
Adding Bradley to the mix will certainly help, but outside of him and Vucevic, the Bulls don't have anyone over 6-9 on this roster, which doesn't bode well for bigger teams. In the process of making some of their moves, the Bulls parted ways with Wendell Carter Jr, Daniel Gafford, Daniel Theis, and Thaddeus Young, all of who brought with them great physicality and size.
Not to mention the sign and trade that just sent Lauri Markkanen to Cleveland, and the Bulls lost their tallest player on the roster, who could have given them a significant boost. With Patrick Williams projected to open the season as the team's power forward, Chicago will have to get creative this season in terms of lineups as they need to maximize their strengths and get away from their weakness.
However, with training camp roughly a month away and the first preseason games to follow, the Bulls may not be done adding to their roster as Karnisovas has turned his attention to the team's most significant need. Looking to beef up the interior and add some much-needed size off the bench, the Bulls could make a run at two veteran pieces as Paul Millsap and Demarcus Cousins have emerged as targets.
Starting with Millsap, the 35 soon to be 36-year-old PF is nearing the end of an outstanding NBA career and is looking to sign a contract with a playoff contender. Although one of the oldest bigs in the league, he is also one of the more respected players across the board and would add a similar fit to what Young brought to the table.
Millsap is one of those players who, when at his best, was an all-star, but even now is the veteran presence this team needs and comes with plenty of postseason experience. He would fill the void left by Young and Markkanen and would not only give the Bulls critical minutes off the bench but could start from time to time if Chicago went with a bigger lineup.
Granted, his 9.0 PPG was the lowest since 2007 with Utah, Millsap is still a very valuable piece and a player who would do well with Chicago. He has averaged more than 15 PPG five times in his career, but his career average is right around 13.7 PPG. Add in 7.2 RPG, 2.2 APG, and 1.3 SPG, and you have someone who can do it all on both ends of the floor.
While his best days are well behind him, Millsap would be the exact player Young was with the Bulls. He is a veteran who would have an established role and someone who would consistently give you 10-12 points a game with around five rebounds. That is something the Bulls could use off the bench, especially after losing the pieces they did.
On the other hand, Cousins is a surprising name, but a very intriguing piece if you can find the money. The fifth overall pick in the 2010 NBA draft, Cousins, was once a top-five post player in this league, bringing great size and athletic ability to his game. After spending his first seven-plus years with Sacramento, where he averaged 14 PPG or more every season, Cousins has bounced around the league since 2017 as injuries have started to ruin his career.
Cousins has struggled to stay healthy and has been a shell of himself since. Coming off a six-year run that saw him average 24.3 PPG, 11.1 RPG, and 1.7 BPG. His 16.3 PPG average with the Warriors in 2018 was his best season in the last three years averaging 9.6 PPG with Houston in 2019 and then just 7.8 PPG last year with the Clippers. Injuries have been a big reason for his decline, but the big man has still averaged 20.4 PPG and 10.6 RPG in what is now more than a 10-year NBA career.
Those numbers are impressive for anyone playing Cousins' longevity, but those are numbers that he most likely will never reach again. Cousins may be on the back end of his career, especially after the injuries have piled up, but that doesn't mean he wouldn't fit this Bulls team. He is a veteran they lack, comes with the size they need, and brings with him the physicality and attitude that many of the players in the NBA don't have.
Cousins doesn't take crap from anyone, and if you rub him the wrong way, he will make sure to let you know about it. He is the type of teammate that does have a bit of a temper, but won't hesitate to stand up for his team at any given moment. I am sure that Cousins still wants to start and believes he can start in this league, but that may not happen, at least right now.
Chicago knows they need more size on this roster, and both Millsap and Cousins can provide that. Neither one will command a lengthy contract, and both can be relatively cheap if the Bulls can pull some strings. Karnisovas continues to show his aggressive nature as a President, and so far, he has been a magician. Let's see if he has another great move up his sleeve.

Upgrade Your Account
Unlock premium boards and exclusive features (e.g. ad-free) by upgrading your account today.
Upgrade Now