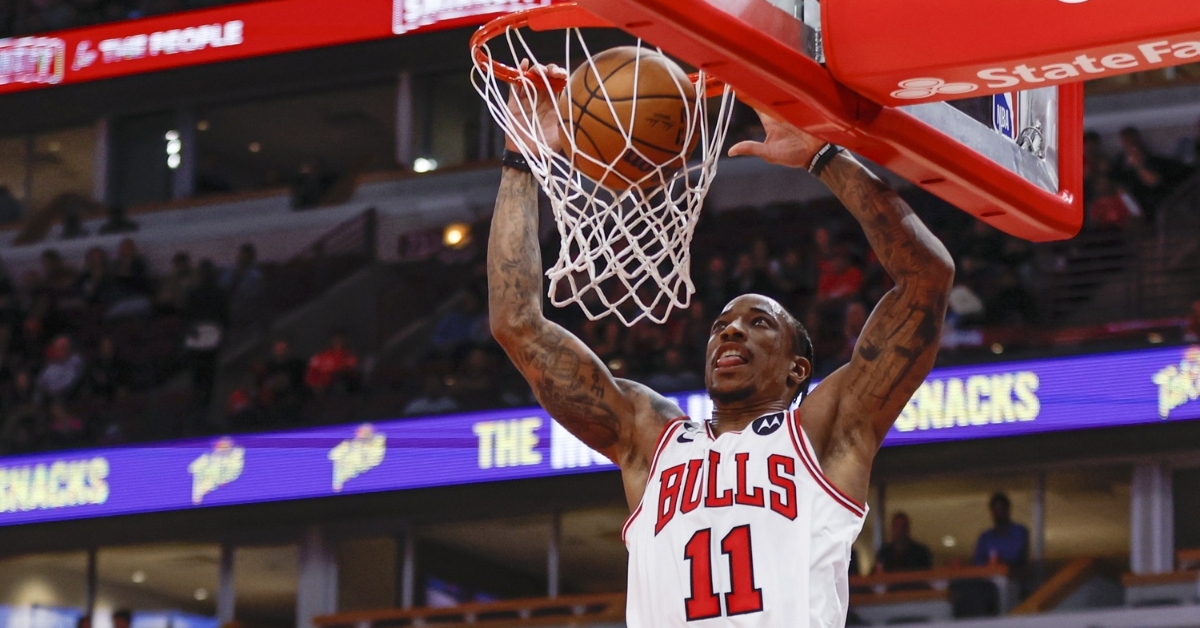 | | |
| --- | --- |
| Bulls rally not enough in preseason opening loss | |
---
CHICAGO - Now that baseball season is winding down, and the Bears are again struggling to win games, many of the Chicago sports fandom will be turning their attention to the Chicago Bulls. How can they not be after the season the Bulls had last season and entering this year with expectations the highest they have been in a long time.
With the NBA regular season still, two-plus weeks away, fans got a glimpse of the Bulls on Tuesday night as they hosted the New Orleans Pelicans for game one of their four-game preseason slate. This was a game of two halves where the Bulls were physically beaten down in the first half and trailed by as much as 19 points at one point.
Once the second half began, you had a different-looking Bulls team that not only started to rally, but began to play better defense. After trailing the entire game, Chicago took their first lead 115-113 in the fourth quarter, which was an accomplishment in itself. However, as fans saw throughout the game, whenever the Bulls had something going, the Pelicans responded, and they went on a huge late-game 10-0 run to help propel them to the 129-125 win.
I know what most of you are thinking, who cares about the preseason? Well, this is a crucial preseason for the Bulls, and that all starts with the absence of Lonzo Ball. Ever since going down with a knee injury, this team has not been the same as their defense has struggled, and the offense has often looked disjointed.
Without Ball for what looks to be the first three months of the season, Billy Donovan needs to use this time to figure out what he will do at the PG spot until Ball returns. Sure, you have guys like Alex Caruso, Ayo Dosunmu, Goran Dragic, and Dalen Terry, but none offer what Ball can offer. Regardless of who starts, if the Bulls give up 129 points a game, it won't matter, as that is one aspect of Ball's that may not be replaceable.
Much like the fans saw last year, this team will only go as far as the big three can take them, and that trio got off to a solid start to open the preseason. Despite only having six days of training camp, DeMar DeRozan looked in mid-season form as he led all scorers with 21 points, with a large chunk of that coming from the free throw line.
Vucevic is another guy who will be counted on a lot this season, and he is hoping for more consistency on the offensive end. His 15 points and 11 rebounds were a positive sign as those are the games the Bulls will need from him this season. Add in 10 points from Zach Lavine, and the big-3 of the Bulls got off to a great start even if the win didn't follow.
While this team may only go as far as that trio can take them, if the Bulls want to take that next step as a team, it will be up to the rest of the guys to step up. Dosunmu is one of those guys who might have an increased role this season, as he did a great job with 10 points. Looking at the Bulls bench, you had Caruso adding nine, Malcolm Hill pickup 10, and Javonte Green coming up huge with 18 points as he could be an X-Factor this season. Terry scored 11 points in his preseason debut off the bench, and the Bulls fans will love having him.
One of the best stories of the NBA season last year was the Pelicans and how they finished the season. They were one of the hottest teams down the stretch, and they made it out of the play-in games before nearly upsetting the Phoenix Suns in the first round. Keep in mind they did that without Zion Williamson, who saw his first game action in over 500 days.
Despite his time away, Williamson didn't miss a beat as he had 13 points in 15 minutes. With him back into the mix, the Pelicans have a big three of their own, with CJ McCollum and Brandon Ingram joining him. Ingram did not suit up on Tuesday, but McCollum did and gave the Pelicans just six points. That is not something to expect once the season begins, as all three of those guys will average better than 20.
Not only do the Pelicans have plenty of young talent that will only get better, but this is a deep team that put their depth on display against the Bulls. Williamson was the only double-digit scorer among starters, yet this team still scored 129 points. That is because Devonte Graham joined DeRozan with a game-high 21 points off the bench, with Dyson Daniels (15), Willy Hernangomez (15), and Jaxson Hayes (14) all having double-digit games off the bench.
Larry Nance Jr also chipped in with nine points as the Pelicans bench was lethal, especially in the first half. They will be a scary team out west if they get that type of production all season. Regardless of the loss for the Bulls, this is still just the preseason, and there was a ton to like about how the second half unfolded, which they will use going forward.