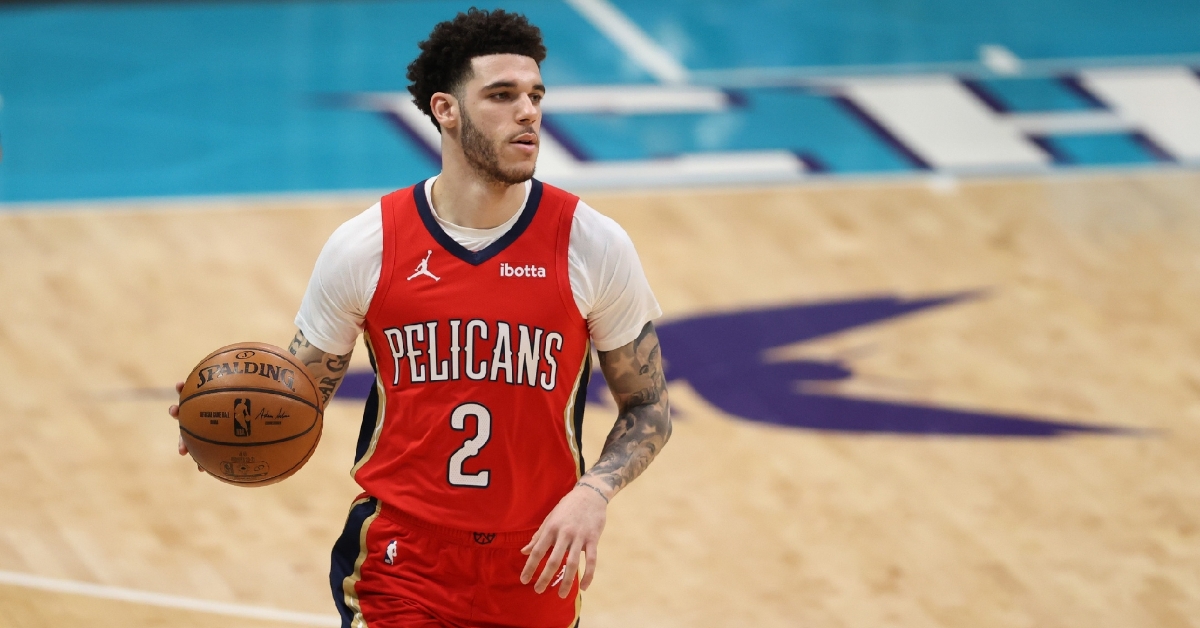 | | |
| --- | --- |
| 2021 Season Projections: Bulls Point Guards | |
---
| | | |
| --- | --- | --- |
| Thursday, September 23, 2021, 10:08 AM | | |
With the MLB season coming to a close in the next two weeks and the NFL season now in full swing, many people forget that the start of both the NHL and NBA seasons begin in late September. While their regular seasons may not start until October, training camp begins in the next week, with preseason games to follow shortly after as the Chicago Sports landscape will be jampacked once again for the better part of the next nine months.
That means it is time to focus on the Bulls for a little bit as they are on the verge of training camp starting soon, with a ton of anticipation setting up for this season. When you look at the offseason this team had, you can see why there is a ton of excitement building as this team looks drastically different from a season ago. From drafting Ayo Dosunmu to adding players like Lonzo Ball and DeMar DeRozan this offseason, the Bulls were the second most aggressive team behind the Lakers, and now it is time for them to prove they are playoff-worthy.
As Billy Donovan begins his second year in Chicago, it is his first year with a normal offseason as COVID messed things up last year. From the day Donovan arrived in Chicago, you saw a drastic difference in how the team performed as the Bulls bought into his system immediately, and the results showed. Granted, they missed the playoffs; Chicago was much more competitive last season than they were a season ago, and that bodes well for this season and beyond.
Over the next several days, we will be previewing the season ahead position by position, and today we start with the point guard position.
LONZO BALL
Of all the moves the Bulls made this offseason, the sign and trade for Lonzo Ball may be the critical piece to getting this team back to playoff contention. After sending veterans Tomas Satoransky and Garrett Temple to New Orleans in exchange for Ball, the Bulls acquired him with a four-year extension as he will now run this offense.
One of the most significant issues this team has had in recent seasons has been a lack of a true PG, and Ball will finally fill that void that has been missing since Derrick Rose's departure. Ball will take over for Satoransky, who has bounced around between starter and bench player the last two seasons while putting up around 9-10 PPG. Ball may not be the most gifted scorer, but he is a wizard with the ball, and he will help set this Bulls offense up in a big way.
Prediction: 68 games, 13.7 PPG. 7.4 APG 5.1 RPG
Ball is not a Steph Curry type of point guard who will go out and drop 30 a game, but instead, he is like a John Stockton who likes to distribute more than score. Don't get me wrong, he does have the scoring ability and has improved that aspect of his game over the last several seasons, but the Bulls are not bringing him in to score.
Instead, they bring him in to lead this offense and distribute the ball to offensive threats on the floor, which he does well. Ball will play a significant role with the Bulls offense this season, and I think it is a safe bet to say this team will be significantly improved on offense.
ALEX CARUSO
Along with Satoransky going to New Orleans, Temple followed, leaving the Bulls with a void for backup PG. In comes former Los Angeles Laker Alex Caruso, who will fit in nicely with this team. The former Texas A&M in college, Caruso spent his entire Five-year career with the Lakers before inking a multi-year deal with Chicago this offseason.
Not known as a big-time scorer, Caruso is known for his style of play and energy, where he gives 110% every time he steps on the floor. Not to mention he can play both PG and SG while playing great defense, and the Bulls are adding a significant piece to their new-look bench. I am not sure how Caruso will fit with this team, but the Bulls will have plenty of options to utilize his skills.
Prediction 62 games, 8.1 PPG, 3.2 APG, 2.5 RPG
Caruso will get his minutes on the floor, but it depends on the minutes and what role he will play. Either way, look for him to be a difference-maker off the Bulls bench. Unlike last season where the Bulls didn't have too many players they could trust with the ball, Caruso will give them another option and will work very well with LaVine.
The style of offense Chicago wants to run is something Caruso is comfortable with, and you may see him put up the best overall numbers of his career even if the scoring is down. This was a sneaky signing for the Bulls and one that could prove to be extremely valuable.
Devon Dotson: With Ryan Arcidiacono no longer in the organization, the Bulls had a guard position open up that they will look to fill internally.
Devon Dotson
Keep an eye on the second year player as someone who may take over that role. After playing two years for the University of Kansas and averaging nearly 15 PPG, Dotson joined the Bulls as an undrafted free agent in 2020 and played sparingly throughout the season.
With no G-League team in 2020, Dotson found a hard time getting in-game action as he never had a chance to develop into the player he wanted to be. Dotson chose to go to the summer league this season to get more playing time and looked every part of an NBA point guard while there. His outside shooting was on full display, as was his ability to make plays with the ball. He is going to be someone to watch who he fits with this team.
Prediction: 43 games, 5.4 PPG, 3.1 APG, 1.7 RPG
Dotson will get his chances this season, but it may not come right away. Instead, I look for him to sign one of the two-way contracts out of the gate, where he will most likely land with Windy City to open the season. That may not be a bad thing, as that will allow him to get consistent minutes on the floor to develop into the player he wants to be.
Once that happens, the Bulls won't hesitate to bring him up where Donovan will use him off the bench. Dotson will not be the star that Ball or some of the others will be, but that is not saying he can't be an asset and a Tyrone Lue type of player off the bench.
AYO DOSUNMU
No player comes with more to prove this season than second-round pick Ayo Dosunmu. After putting together a great college career with the University of Illinois, including a fantastic season last year, Dosunmu found his draft stock fall for no apparent reason as he slipped out of the first round. Still sitting out there when the Bulls picked in the second, they didn't hesitate to nab him as Dosunmu will now play with his hometown team.
Much like Dotson, I could see Dosunmu signing a two-way deal, but I think he makes the team out of camp. He is more gifted offensively and can do more than Dotson, which is going to be huge. Perhaps the best part of his game is his defensive ability, which he displayed during the summer league this season. The Bulls need to get better defensively, and Dosunmu is someone who will make them better on that side of the ball.
Prediction 60 games, 6.7 PPG, 3.3 RPG, 2.1 APG, 1.4SPG
Dosunmu will be a work in progress offensively, but the kid is talented. He does all the little things that make the team better, which starts with his work ethic. That toughness and never-give-up attitude has made him the player he is, and the Bulls couldn't be happier to have him.
His offensive game needs work, but defense is where he will make his money this season. Despite not playing a single game to this point, he can be the best perimeter defender on the team, which is something this group needs.