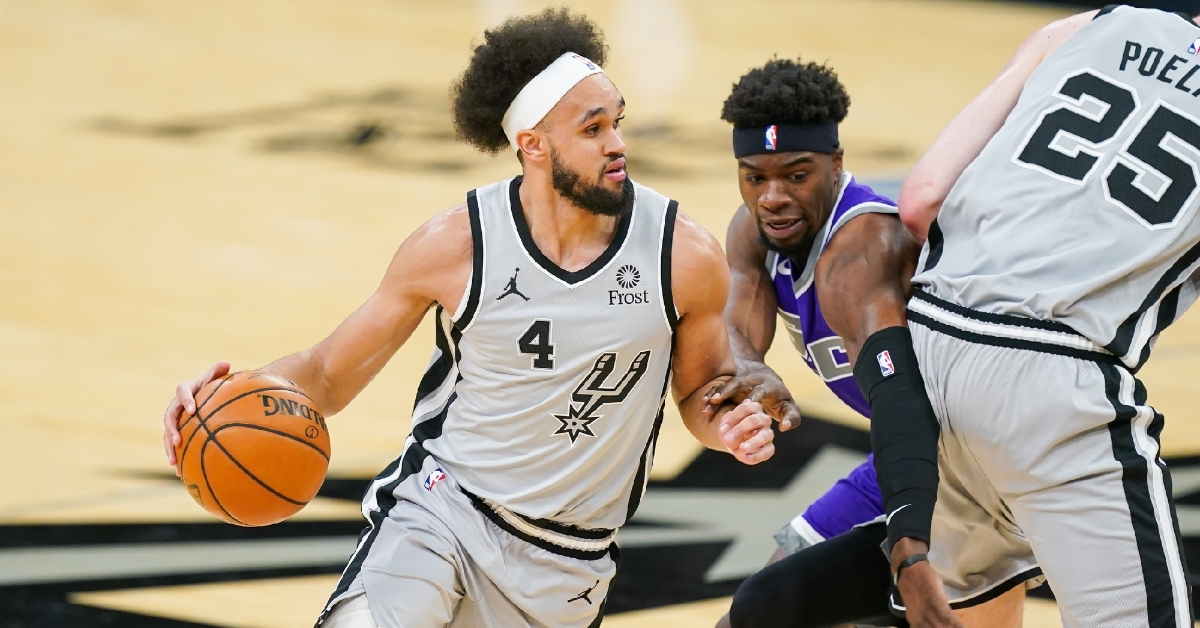 | | |
| --- | --- |
| More Guard options emerging for Bulls | |
---
| | | |
| --- | --- | --- |
| Monday, July 12, 2021, 12:44 PM | | |
While most of the NBA world is zeroed in on the NBA finals, you have 28 other team owners who couldn't care less about what is happening between the Phoenix Suns and Milwaukee Bucks. Instead, those owners are more focused on the upcoming NBA draft in two weeks, which will take place on Thursday, July 29. Just four days later is when free agency opens, so the next month or so will be a hectic time around the league.
Currently, the Bulls do not have a first-round pick, but don't be surprised to see Arturas Karnisovas trade back into the first round, even if it is a later pick. He knows his roster needs more help, and there are a couple of significant positions of need. One of those positions is point guard, where the Bulls need to figure out what direction they want to focus on.
Do the Bulls want to stick with Tomas Satoransky or Coby White and give them more time? Do they want to draft a young PG who they can mold to be the leader of a franchise, or do they want to spend money this offseason and find the perfect fit for their team? All three of those options seem logical, but don't count out the trade market in which Karnisovas has already proven to be aggressive in.
If rumors are correct out of San Antonio, the Spurs could be looking at moving a few players in hopes of a fresh start for the organization. Some of the players they may elect to part ways with are both of their guards, Derrick White and Dejounte Murray. If the Spurs do go this direction, both would be desirable for the Bulls, and they could be able to make a trade work.
White is the lesser-known of the two guards, and with good reason. He doesn't have the upside that Murray has a player at this point in his career, but is still an interesting piece for a team looking for starting PG help. Despite most of his work coming at the SG position, he has seen plenty of action at the PG, including 55 of his 67 games there in 2018-19 when Murray was lost for the season with an ACL injury.
What stood out the most that season was White's performance in the postseason, where he averaged more than 15 PPG across nine playoff games. Last season looked like it would be White's best season as a pro until an ankle injury and toe surgery limited him to just 36 games. Still, he went on to average 15.4 PPG, 3.5 APG, 3.0 RPG, and 1.0 BPG during that stretch and shot close to 35% from deep. Not bad for playing just half a season, but White will be 27 this year and is locked into a contract that will pay him 73 million over the next four years.
On the other hand, Murray would be a home run if the Bulls can somehow swing a deal for him. At just 24 years old, he is young enough to build the offense around him and other players, and he has dramatically improved every season despite missing an entire year with an ACL tear. Last season saw Murray put together his best season as a pro.
Not only did he average a career-high 15.7 PPG, but added 7.1 RPG, 5.4 APG, and 1.5 SPG, which are all great numbers for a PG. Murray also has no trouble knocking down a three-point shot as he shoots better than 38% from beyond the arc. When you look at his steady improvement of play and the fact that the Spurs signed him to a four-year 64-million-dollar deal ahead of last season, it is very strange that San Antonio would consider trading him.
However, these are not the Dynasty Spurs of old who were contending for an NBA championship on a yearly basis. This is now a franchise trying to figure out what comes next to get back on top. Perhaps they view Murray's long-term security, as well as the reasonable nature of his contract, as an asset that can help them either move up in the draft or pave a new path.
Trading a piece like Murray would hurt, but the Spurs know he is a valuable commodity. Trading him would help clear out cap space and help them add draft picks or other players to fill positions of need, which in return helps them get better. If the price is right, I am all for the Bulls going after one of these two players.
Each one fills a position of need for this team, and they are significant upgrades over what they have now. Plus, both are under contract for several more seasons, so you wouldn't have to worry about extension talks in the near future.