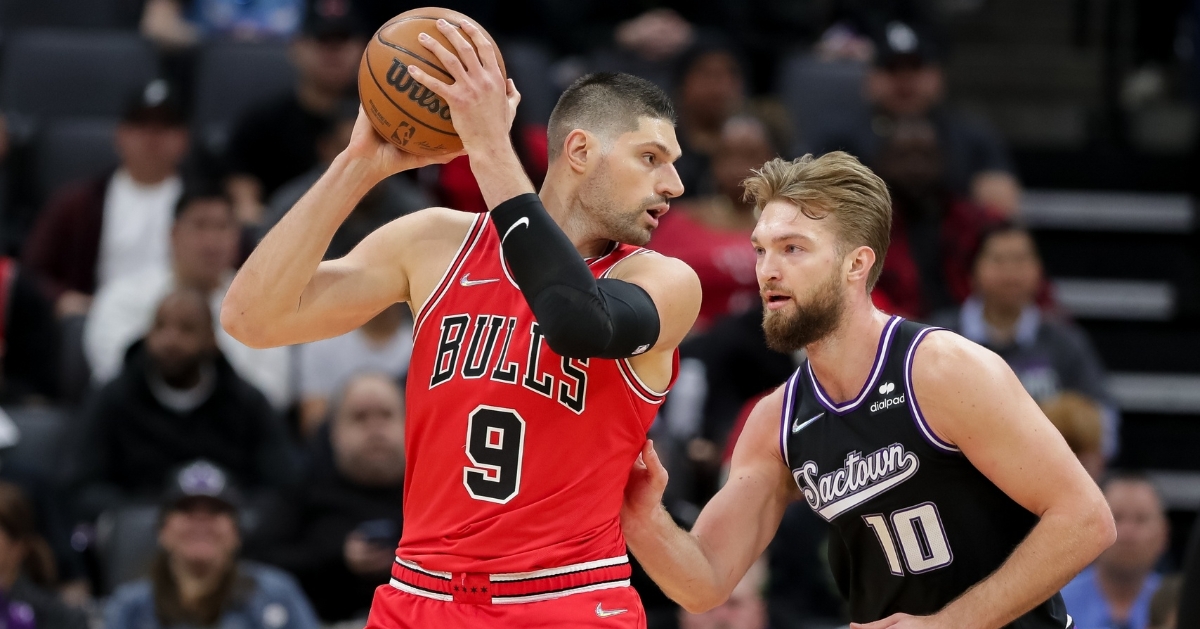 | | |
| --- | --- |
| Bulls rally falls short against Kings | |
---
| | | |
| --- | --- | --- |
| Tuesday, March 15, 2022, 10:00 AM | | |
SACRAMENTO – We are getting down to the final month of the season, and although the Chicago Bulls (41-27) have been struggling, they are still in a good spot. They are guaranteed to finish at worst .500, but that can only happen should they lose their final 14 games. They also have all but ensured themselves a spot in the postseason where the only question left is what seed they will get.
Embarking on one of their final road trips of the season, the Bulls headed west for their second west-coast swing of the season. While Utah and Phoenix are daunting tasks, a game against the Sacramento Kings (25-45) to open things up should have been one of those gimme games. Unfortunately for the Bulls, they found out that there is no such thing as an easy game in this league as the Kings put together an impressive showing and held off the Bulls 112-103 for the win.
Although the scoreboard showed single digits, the game was never that close, at least early on. For whatever reason, the Kings looked like a playoff time as they came out with guns a-blazing to build a 10-point first-quarter lead. That double-digit lead doubled in the second quarter as the Kings led by as many as 21 points at one point before holding the 20-point halftime lead.
Needing a massive second half, Chicago started to get things going as the Caruso effect on defense was beginning to give this team more confidence on the offensive end. That 20 point lead was trimmed to 11 after three quarters before the Bulls made another thunderous fourth-quarter run to pull within three. At that point in the game, Chicago started to run out of gas as the Kings put things away late to pick up a nice 112-103 win.
It was their big three leading the way for Chicago, with Zach Lavine finishing with 27 points to lead the team. After missing their weekend game with knee soreness, Lavine was back in the lineup and put together a strong showing from the field despite a rough outing from deep. While Lavine may have led the way, Nikola Vucevic had the most impressive game, finishing with 23 points and 10 rebounds. He was the only double-digit scorer they had in the first half, and you could see the offense wanting to play through him more early in the second half.
If those two were the leaders offensively for Chicago, where did DeMar DeRozan fall? The MVP of the Bulls has been in a rough shooting slump the better part of two weeks and was held down for a quiet 21 point night. His 7-17 from the field shows his recent struggles, but his perfect 7-7 from the free-throw line helps him have a better-looking boxscore.
In their last meeting in Chicago, Coby White lifted the Bulls to the victory connecting for six triples off the bench. He once again had moments of greatness in this one, but the Kings did a great job keeping him in check as he finished with 13 points. That was the last of the double-digit scorers for Chicago as the Bulls offense played well enough to win in the second half, but that first half did them in.
For the Kings, they will be an exciting team to watch in the near future, and that all revolves around Deaaron Fox. Already an underrated PG who doesn't get the love he deserves, Fox has become a much better shooter, especially from distance, and is now playing the best ball of his career. After dropping 34 points on 13-25 shooting to lead all scorers, you can see where his elevated play has gotten him, and he is thriving because of it.
While Fox may be the team leader, Damantas Sabonis has carved up this Bulls team as he has posted nine consecutive double-doubles off them. During that time, he has averaged 26PPG and has been a nightmare to defend. Chicago did their part when it came to guarding him on Monday as he was held to 22 points on seven rebounds ending his double-double streak against them.
While Sabonis may have been taken out of his game, he still did well, but the Kings had far more firepower than those two. Davion Mitchell had one of his best showings in quite a while, as he not only dropped 16 points off the bench but also made countless great defensive plays to kill potential buckets. The Kings also received 15 points from former Milwaukee Buck Donte DiVincenzo, and 10 points from Chimezie Metu as their offensive attack gave the Bulls fits all game long.