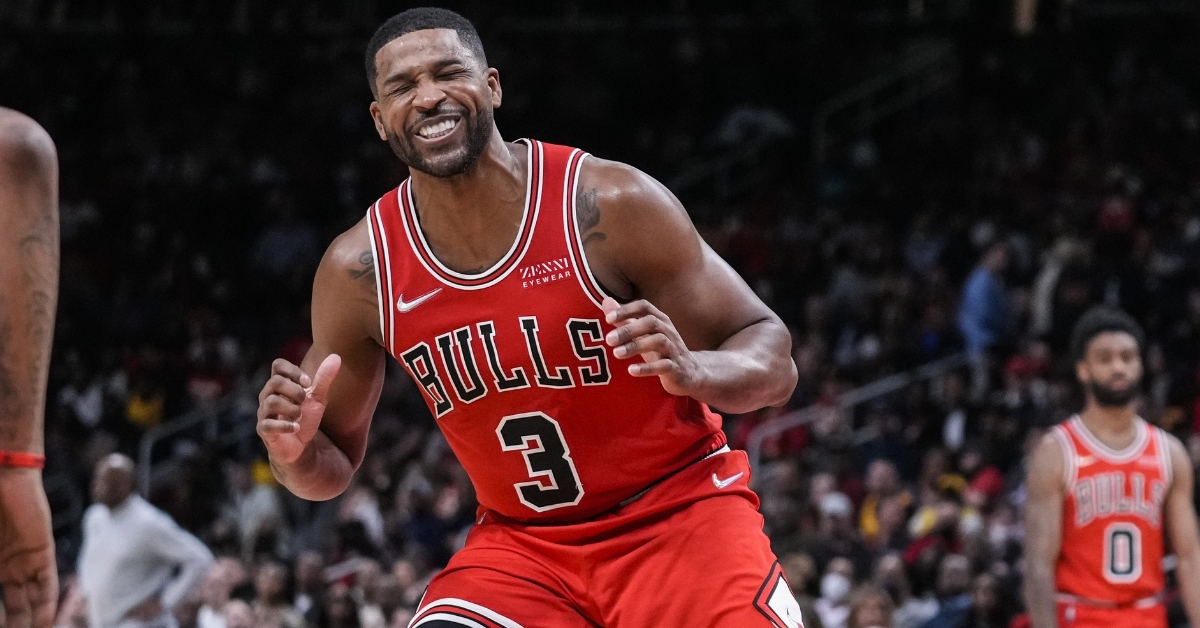 | | |
| --- | --- |
| Late surge lifts Hawks past Bulls | |
---
| | | |
| --- | --- | --- |
| Friday, March 4, 2022, 10:59 AM | | |
ATLANTA – For as good as this Chicago Bulls (39-24) team has been, they are also equally as frustrating at times. They struggled to beat the elite teams in this league, but they have also struggled against teams they typically should beat. Granted, they often come away with wins against those teams, but the way they play worries you, especially with the postseason coming up fast.
One of those teams that the Bulls have had a tough time with is the Atlanta Hawks (30-32), who are fighting for their own playoff berth. For whatever reason, this is a team that has given the Bulls fits, and a big reason for that is Trae Young, who went off again last night. His mix of quickness, shooting, and overall basketball IQ is a big reason he has handled the Bulls, and that was on display again as he led all scorers with 39 points to go with 13 assists.
Despite his massive game, the Bulls still did what they needed to do as they managed to hold the lead through three quarters. A big reason for that was a massive first quarter to build a big lead, as they didn't play well after that. Still holding on to that lead midway through the fourth, Atlanta started to get hot, especially from a distance, as they managed to take the lead. Once they did that, they didn't look back as the Hawks surged past the Bulls 130-124 to secure a big win.
For the second game in a row, DeMar DeRozan was held in check, although he did shoot much better this time around. His 10-20 night from the field was what the Bulls have come to expect from him, and his team-high 22 points was considered a down night when you look at his season as a whole this year. DeRozan wasn't alone in stepping up for the Bulls as they had three players top the 20 point mark in the loss.
One of those players was Zach Lavine, who continues to battle back from a knee injury that forced him out a few games before the all-star break. Although he isn't shooting at the clip you would expect him to, he is efficient with his shots, as he dropped 22 points of his own to keep pace with DeRozan. Nikola Vukcevic was the third member of the 20 point games and had a great game of his own.
He connected for 21 points on 10-17 shooting, but he added 11 rebounds for another double-double, which has been a common trend for him lately. Add in 15 points each from Ayo Dosunmu and Coby White off the bench, and the Bulls had plenty of scoring options to go around on the offensive end of the floor.
While their offense was good, their defense wasn't, which has not been a good sign lately. Part of the reason the Bulls are where they are today has been that defense, as Billy Donovan has them as a top 10 defensive team who was in the top five at one point. However, the defense takes a hit when you deal with the injuries the Bulls have dealt with, especially with Lonzo Ball and Alex Caruso.
You can see it on the floor at certain positions, with PG being one of those positions. Young has always dominated the Bulls no matter who guards him, but he carved them up last night, which helped the Hawks offense get into the groove they got into late. Although he was the focal point, the Hawks continued to get great production from Bogdan Bogdanovic off the bench as he came through with plenty of clutch shots to finish his night with 20 points.
The Hawks also benefitted from a supporting cast that did plenty of damage, as all five of their starters finished in double-figures for the game. Deandre Hunter dropped in 18 points, Kevin Huerter picked up 17, and Clint Capela continues to play well in the paint adding 12 points to go with 11 boards. Danilo Gallinari, although limited, still dropped a double-digit output as his 11 points gave the Hawks six double-digit scores, which proved to be too much for the Bulls.