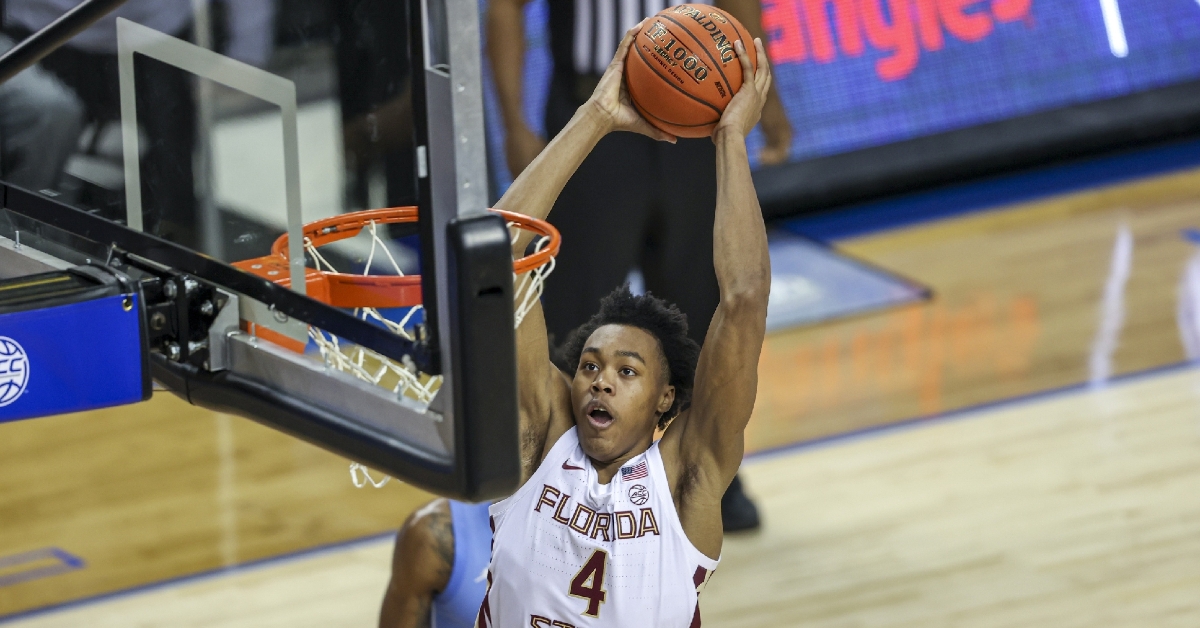 | | |
| --- | --- |
| Report: Bulls in contact with first-round talent Scottie Barnes | |
---
| | | |
| --- | --- | --- |
| Monday, June 28, 2021, 11:52 AM | | |
Let's be honest. When the Bulls traded for Nikola Vucevic during the winter, it was a win-win for both sides. For Chicago, it gave the Bulls another legitimate scoring option to pair with Zach Lavine while also adding an all-star to the mix. For Orlando, not only did they get Otto Porter Jr and Wendell Carter Jr, but they also received a chance to build for the future by potentially acquiring the Bulls first-round pick in the NBA draft.
After the Magic learned that they would be picking eighth in the upcoming draft, it became official that the Bulls pick would be heading their way, which happened to be a top-five selection. That would have been an excellent pick for the Bulls to continue their build efforts, but now they need to focus on what to do in the second round as they will not pick until 38th.
However, if recent reports are accurate, Arturas Karnisovas seems to have something up his sleeve with an effort to get back into the first round. A
according to reports, the Bulls are one of many teams that have been talking to first-round talent, including that of Scottie Barnes. With the draft combine officially underway, typically, teams that take the time to interview players have a legitimate interest, so Chicago must see something they like in Barnes.
There is a chance that the Bulls may have met with Barnes before the draft lottery, but the fact that Chicago met with him shows there is interest, and Karnisovas may have a decision to make if he wants to get back in the first round to grab him. Barnes hails from the same school as Patrick Williams and was the ACC sixth man of the year at Florida St. last season.
Not only has he skyrocketed up draft boards in recent weeks, but he now finds his name as high as sixth on some lists and is regarded as a top 10 NBA talent. That sounds an awful lot like Williams last season, doesn't it? However, he is also entering the draft after his freshman season and possesses great size at 6-8 and 225 pounds to make things more intriguing. In other words, he is almost a carbon copy as to what Williams was going through last season.
Barnes has a ton of upside and is one of those players who can do it all on the court. Although listed as a SF, Barnes does have the size where he could play the PF position if you needed him to for specific matchups. Given his skill set and advancing passing skills, Barnes spent a lot of time running the point when he was on the floor for Leonard Hamilton last season.
A top 10 pick by most, he could find himself land in the top five if his stock continues to rise, so the Bulls would need to pull some strings to make this deal happen. Barnes is what you call a competitor on the floor who hates to lose and will give you 100% max effort all game long. Give his size and frame, and he could potentially guard four if not all five positions on the floor, which would give the Bulls endless defensive versatility.
There is so much to like about this kid that it would be hard to go wrong if you decided to take him. He doesn't have much of a three-point game at this point, but should he add that to his arsenal at some point, he becomes a matchup nightmare for anyone to defend on the floor. In terms of player comparisons, many people feel he is a taller version of Draymond Green to go along with a more physical Nicholas Batum. Some have even gone as far as to say he is a poor man's version of Magic Johnson. Sign me up for that, please.