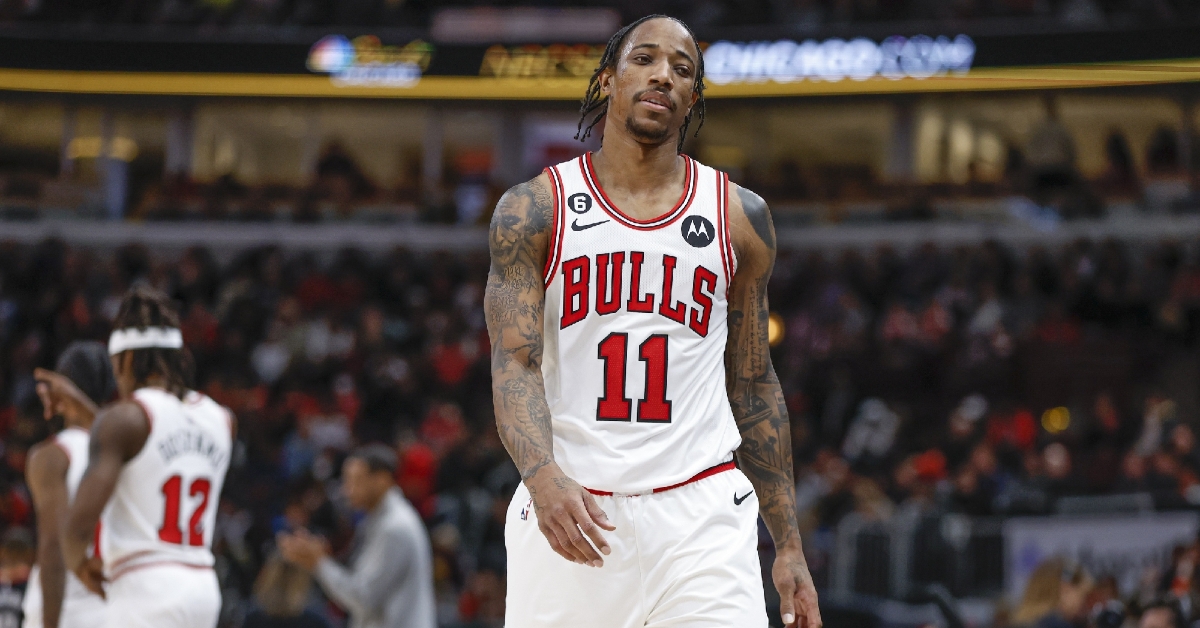 | | |
| --- | --- |
| Rockets soar past Bulls for another ugly loss | |
---
| | | |
| --- | --- | --- |
| Tuesday, December 27, 2022, 10:42 AM | | |
CHICAGO - This one came at the hands of the Houston Rockets (10-23), the worst team in the NBA. This wasn't the first time the Bulls suffered a blowout loss to the Rockets, as Houston handed the Bulls one of their worst defeats a season ago.
That one was in Houston, and this one was in Chicago, but there were a lot of similarities from each of those games. You have too much ISO ball from the Bulls and their offense, hot three-point shooting from the Rockets, and too many blown assignments on defense. All that together translates into another ugly defeat as the Rockets come into Chicago to knock off the Bulls 133-118.
Considering that this was their first game after the Christmas holiday, some would point to it as the reason for their lethargic play. Even if that were the case, these efforts are happening far too often, and the excuses are getting old with this team. The bottom line is this is not a very good basketball team, and they haven't been since January of last season.
The current stretch the Bulls are embarking on is not only a difficult one but will take them to January 15. At that point, the trade deadline will be roughly a month away, and the front office should know what they will be doing with this roster by then. Currently sitting at 11th in the East, the Bulls are pretty close to the play-in area, and if that is the case, most of the pieces need to remain on this roster. Whether it is a good thing or not is another question, but it may be one year too early to blow everything up unless things go South in a hurry.
Should the Bulls choose to blow things up, DeMar DeRozan will be a very interesting piece to discuss. Not only does he have one year left on his contract at a very reasonable price, but he continues to be the best player on this team. His defense hasn't been great, but neither has anyone else. However, scoring 31 points on better than 60% shooting is an offensive weapon any coach would love to have.
A big reason for the Bulls recent success over the last week has been the emergence of Zach Lavine and Nikola Vucevic to give the Bulls a legitimate big 3. Lavine had an off night, but he still dropped 22 points to give the Bulls another solid option. Vucevic suffered his worst game in a while, as he was held to just 10 points and only three rebounds.
With him struggling to get things rolling, the Bulls needed to find some offense from other guys, and that is where Coby White stepped up. Despite not scoring in the first quarter, White started to heat up as the game continued and finished with 14 points off of four triples. He has started to find his groove on the bench and is buying for more minutes. Goran Dragic and Patrick Williams also had decent games as Dragic picked up 12 points off the bench, with Williams adding 12 of his own. Even at that, it was not enough, as the Rockets were alive and ready.
Most of the Bulls struggles over the past two seasons has been the injury bug which has continued to haunt them this season. Not only are Lonzo Ball and Javonte Green still out, but Alex Caruso has missed the last few games with a shoulder injury. Although he has lacked any offensive production, his presence on the defensive side can't be replaced, and the Rockets took advantage of that in a big way.
Kevin Porter Jr scored the net all game long and connected for six triples en route to his game-high 36 points. He also added nine assists and seven rebounds for a near-triple-double showing. Jeff Green also had the hot hand from distance, adding six triples of his own to finish with 24 points. Those two combined for 12 of the team's 17 made threes, as that was the telling point in the game.
Alperen Sengun gave the Rockets an outstanding inside presence along with them as he finished with 25 points and 11 rebounds. Not only that, but his defense on Vucevic was incredible, and the Bulls big man never got anything going. The Rockets also saw Eric Gordon (12), rookie Jabari Smith Jr (13), and Kenyon Martin Jr (10) land in double figures to give the Rockets six double-digit scorers, with all five starters hitting that mark.
Chicago will look to bounce back at home on Monday as the Milwaukee Bucks make the short drive south.