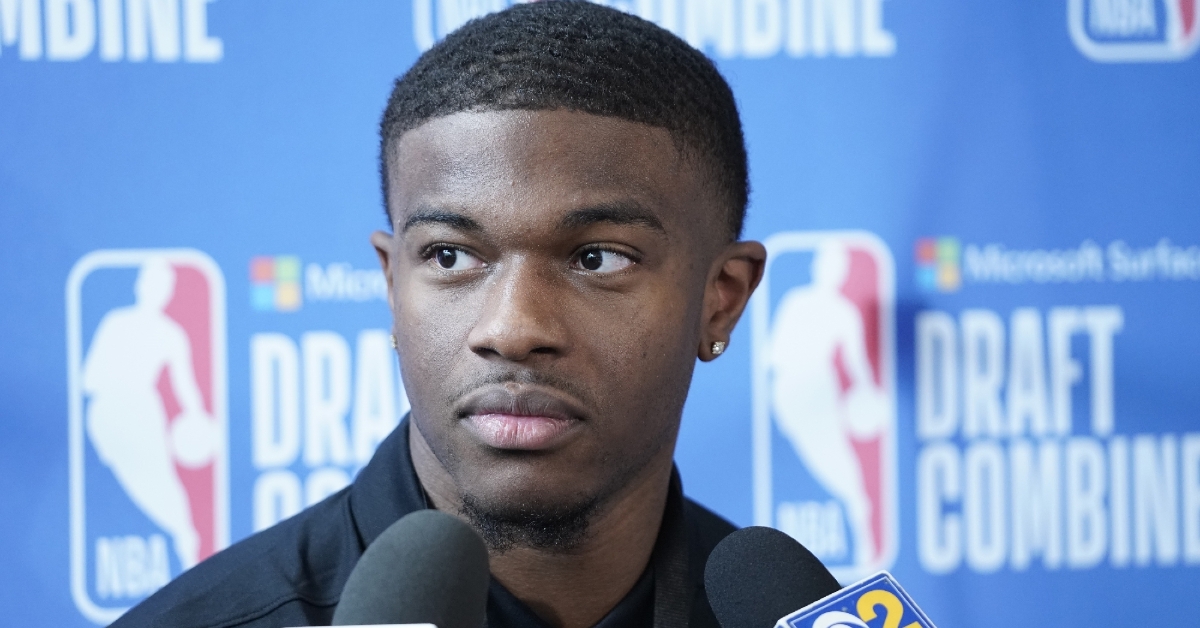 | | |
| --- | --- |
| Bulls working out Ohio St. star as option for 18th pick | |
---
With the NBA draft roughly a month away, it is time to start paying attention to the prospects in this draft and where they fit. As the Bulls enter the 2022 NBA draft with one pick, it happens to be a first-round pick as they are set to pick at No. 18 right now.
That is not a bad spot to be in, and the Bulls have to make sure they hit on that pick unless they plan on trading something to gain another selection. With an idea of what direction the Bulls are focussing on come the draft, we are starting to see some prospects come to Chicago to work out in a non-combine setting.
One of those prospects who comes with a lot of upside and intrigue is former Ohio State standout and Illinois native E.J. Lidell. Someone who has been considered a middle of the first-round selection, Liddell has been linked to the Bulls in several mock drafts and was working out with them as recently as last week.
At 21 years old, Liddell has more experience than many of this year's prospects and coming off a monster junior season with the Buckeyes. This past season he led the team averaging 19.4 PPG with 7.9 RPG, 2.6 BPG, and 2.5 APG and did this by shooting 49% from the field, 37% from deep, and 76% percent from the free-throw line.
At 6-7 240 pounds, Liddell would offer the Bulls a much-needed physical presence while also helping them in the front court, which is a huge area of need. Liddell has seen his stock rise significantly in the past few weeks to the point where he is seen as a first-round pick and could be an immediate contributor in a reserve role.
With no picks in last year's draft, Arturas Karnisovas and Marc Eversley did their homework and selected another Chicago native in Ayo Dosunmu as their only pick last year. That proved to work out in the Bulls favor as Dosunmu went on to be one of the better rookies across the board in many different categories.
Not only did he step right into a reserve role and thrive, but he was an excellent starter when filling in for players dealing with injuries. If that is the role that Liddell could take on for front-court players, the Bulls need to figure out how to make sure they get him.
The former MR. Illinois Basketball in 2018-19, Liddell is seen as an excellent fit for Chicago, and it may be an opportunity for the Bulls to strike gold twice in consecutive drafts. No one is saying he will transition as quickly as Dosunmu did, but you have to like his potential, and the possibility that he falls to 18 would be huge.
Liddell is a bit undersized height-wise to play the PF position, but he is a bulky forward who is a load to contend with in the paint. He is also a serious threat to knock down shots from the perimeter as that is the direction forwards have been going in recent seasons.
At 240lbs, he's got the size and power to hold his own in the lane, even against taller opponents, and he fits the mold of a modern-day 4. That comes with a much improved three-point shot, which has immensely increased his draft stock.
Liddell is also a solid rebounder which the Bulls could use, and a versatile defender who does a little bit of everything on the court. In other words, he is a bigger version of Patrick Williams, which may not be a bad thing. Given that he has improved every season at OSU, you have to think that trend can continue, and having him fall to you at 18 makes it tough to pass up.