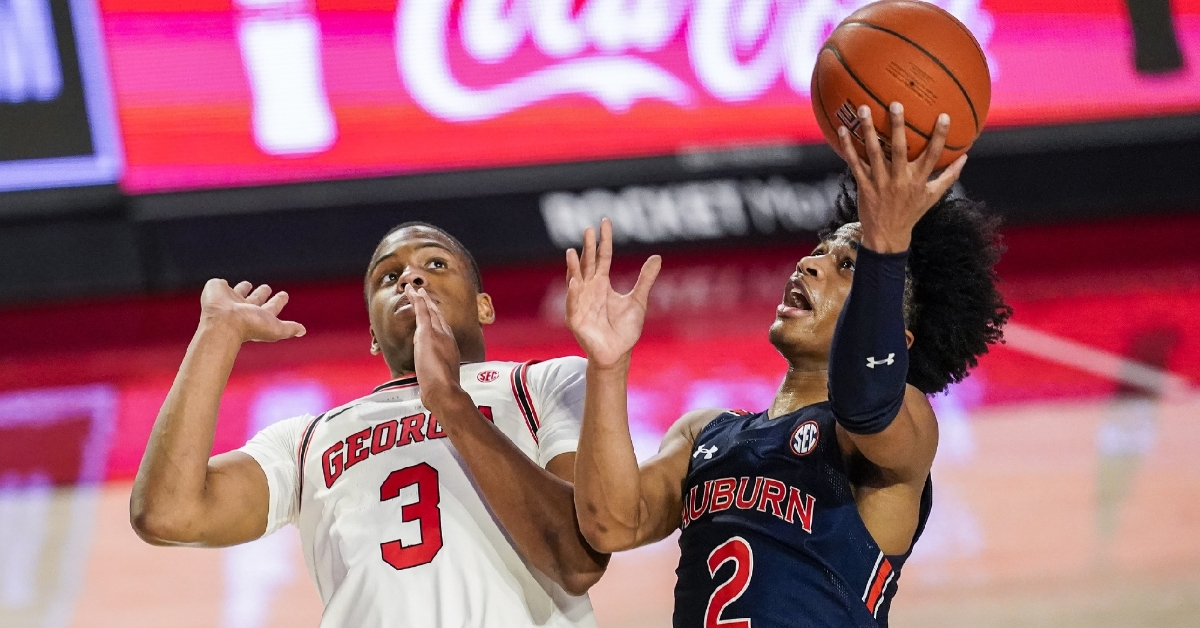 | | |
| --- | --- |
| NBA Prospect spotlight: Sharife Cooper | |
---
| | | |
| --- | --- | --- |
| Wednesday, June 30, 2021, 10:11 AM | | |
When you talk to anyone who follows or covers the Chicago Bulls, they will tell you the most significant need for this team is PG. It has been an issue plaguing them since Derrick Rose and his injuries forced him out of Chicago.
In the meantime, the Bulls have tried many different options, including using Coby White and Tomas Satoranksy this season. While both provided Chicago with some short-term solutions, they are not the answer for this team in the future, and it is something the Bulls need to focus on. Looking ahead to Free agency, and the Bulls will have plenty of options to chose from between Lonzo Ball, Chris Paul, Spencer Dinwiddie, and perhaps others.
However, given the salary cap status of the Bulls and knowing what some of these players may ask for, free agency may be out of the question for Chicago. While the trade market could work wonders, I don't think it would be wise for this team to give up any more assets at this point. That leads us to the NBA draft, where Chicago doesn't have a first-round pick. That is at least not right now.
After losing their first-round pick to the Orlando Magic in the Nikola Vucevic trade, Chicago will not be on the clock until round 2, when they pick 38th overall. It is the first time in quite a while that they don't have a first-round pick, and I expect Arturas Karnisovas to do whatever he can to change that. Chicago needs a PG for the future, and there may not be many left in the second round.
If Chicago has that big of a need, they will need to trade back into the first round, and if they do that, why not target Auburn PG Sharife Cooper. Before arriving on the Auburn campus, Cooper was seen as the fifth pest PG prospect in the class of 2020. He is small, speedy, but most importantly, he has excellent vision, which is what you look for in a PG.
Given how highly regarded he was coming out of high school, there is no question he could have found himself as a top-five pick this year. However, NCAA eligibility issues along with a late-season ankle injury limited him to just 12 games, and his stock has taken a hit because of it. How much of a hit remains a question, but if he is still available outside the top 10, the Bulls need to figure out how to trade up and make this selection happen.
Looking back on his 12 games, it reminds me of what Kyrie Irving did in his 13 games at Duke. Cooper not only averaged 20.2 PPG, but also added 8.1 APG and got to the free-throw line nearly nine times a game. He is regarded as one of the best if not the best passer in this year's class and currently sits as the 21st best prospect.
A big reason for the low ranking is his lack of overall size and inconsistency in knocking down the three-ball. Still, he is a great player, and if around at 20 or higher, he falls into a logical position where the Bulls could pull the trigger and make a trade happen to get him. The 6-1 size isn't the concern, but his 180-pound frame is, knowing how much of a pounding his body could take.
Undersized a bit yes, but Cooper is big on talent and is lightning quick with the ball making it easy for him to have blow by attacks to the rim. He is the typical do everything PG and is the engine that makes the offense tick. Both of those traits are something the Bulls offense desperately needs.
Another thing he has that you can't team is a winning attitude, and Cooper is a winner. If he can bring that type of attitude to Chicago, it would be infectious in the locker room. He draws comparisons to Tyler Ulis in terms of playing style, but is similar to Ja Morant in overall size and explosiveness.